If you've been holding out for the 576 horsepower Kia EV6 GT, well it's almost here and now we have the pricing. CarsDirect has obtained an order guide for the electric EV6 GT, which shows that its pricing will start $62,695, including the destination charge.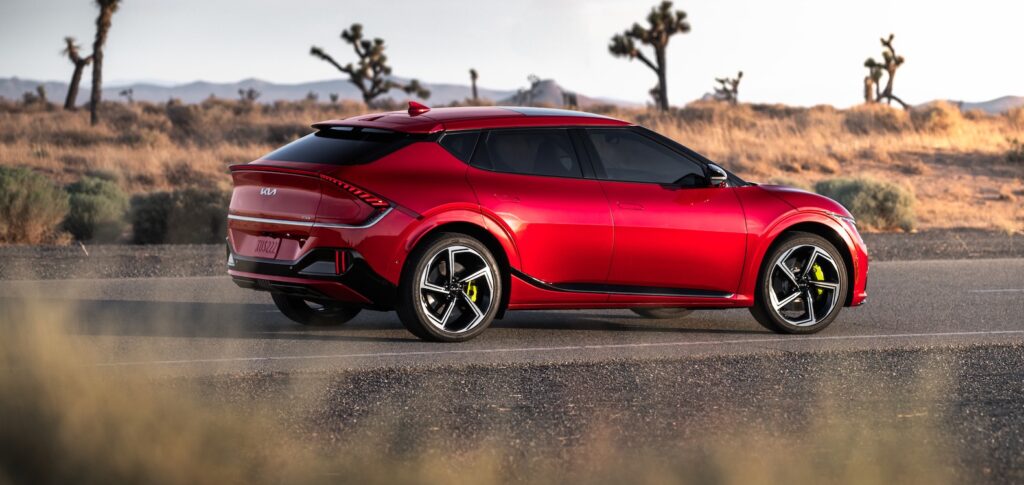 That places the EV6 GT at almost $13k more expensive than the base EV6 and $4k more than the price of the all-wheel drive GT-Line. The starting price of the 2023 EV6 has also increased since the entry-level EV6 Light model has been discontinued.
The EV6 GT is powered by a dual-motor e-AWD powertrain that sends power to all four wheels. The powertrain generates a combined 576 hp and 546 lb-ft. of torque. The EV6 GT accelerates from 0 to 60 mph in 3.4 seconds and has a top speed of 161 mph. With all that power on tap, it's no surprise that the EV6 GT only has a 206 mile range, compared to 310 miles for the single motor Long Range model.
The 2023 Kia EV6 GT is slated to arrive in Q4 2022.