Honda has announced that it has started production of the 2023 CR-V Hybrid, which follows the introduction of the gas powered model. Honda expects the hybrid version to account for 50 percent of all CR-V sales.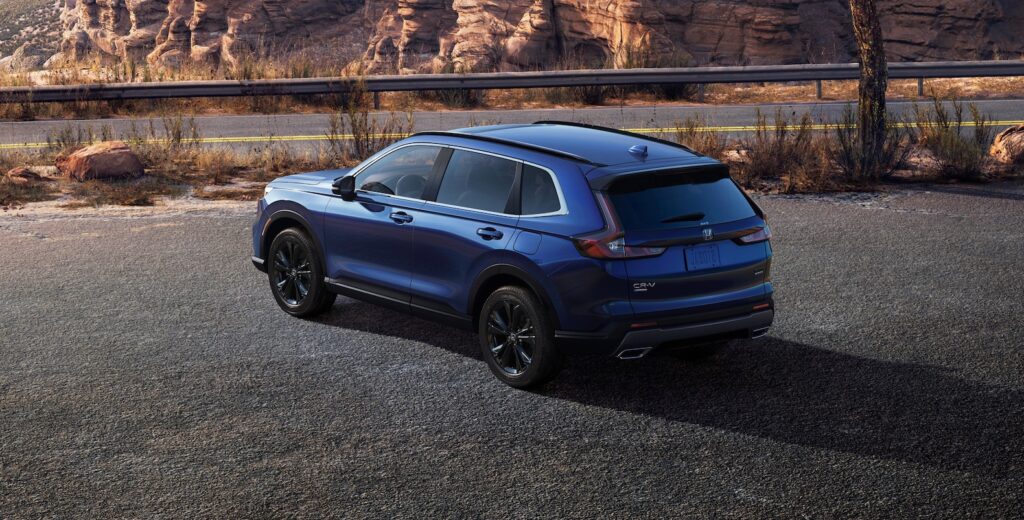 To meet that higher demand, Honda plans to build the CR-V Hybrid at its plants in Canada, Indiana and Ohio.
The 2023 CR-V Hybrid is powered by a 2.0-liter Atkinson cycle 4-cylinder engine that's mated to two electric motors. The powertrain generates 204 horsepower and 247 pound-feet of torque. The CR-V Hybrid is rated at up to 43 mpg city, 36 mpg highway and 40 mpg combined compared to the front-wheel drive gas-powered CR-V that's rated at up to 28 mpg city, 34 mpg highway and 30 mpg combined.
Besides the more efficient powertrain, the CR-V Hybrid stands out from the non-hybrid with a sportier appearance, making it the one to get. The pricing for the 2023 CR-V Hybrid starts at $33,695, including destination for the Sport trim level, while the Sport Touring version starts at $39,845.