The US missed out on the last generation Ford Ranger Raptor, but the good news is that Ford has unveiled the second-generation and it's coming to the US. The 2023 Ranger Raptor builds on the new Ranger and the big news is a new V6 under the hood.
The Ranger Raptor is powered by a twin-turbocharged 3.0-liter V6 EcoBoost V6. Ford has not announced the specs for the engine, but Roadshow is reporting that it will have 392 horsepower and 430 pound-feet of torque, which is less than the more than 400 horsepower that the engine packs in the Bronco Raptor.
The last generation Ranger Raptor was powered exclusively by a turbodiesel 2.0-liter four-cylinder engine and it returns again with the new Ranger Raptor. It's unlikely that the diesel engine will be offered in North America.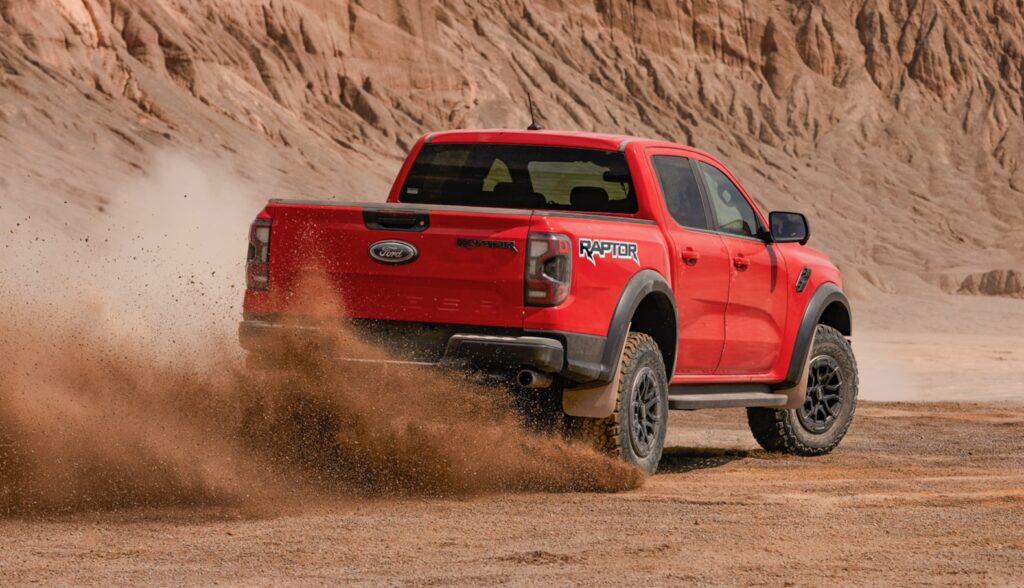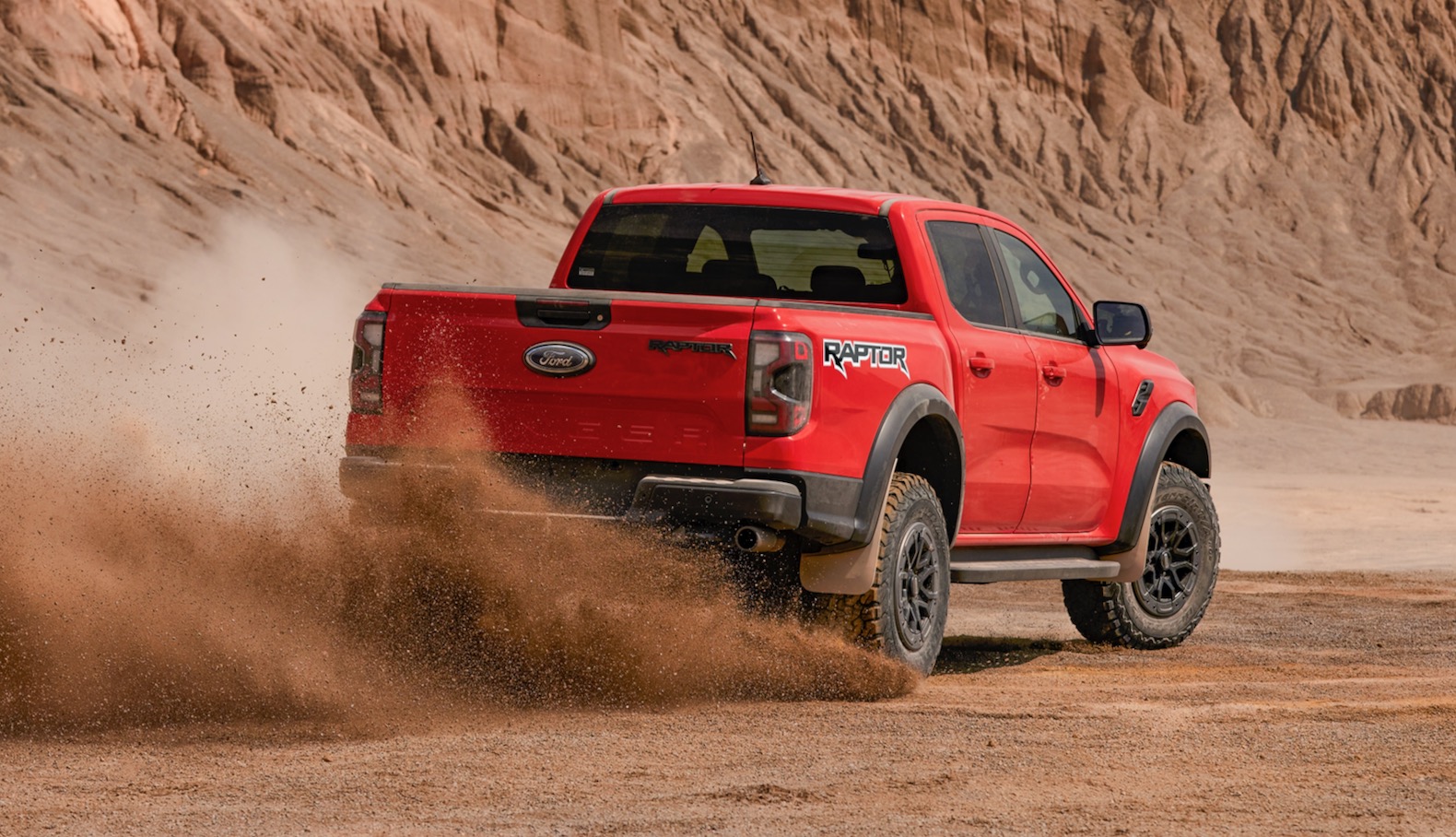 Ford has also updated the suspension, which gets new aluminum upper and lower control arms to give both axles more travel, and adjustable Fox 2.5-inch Live Valve shocks with internal bypass tech. The new Bottom-Out Control system maximizes damping force in the final 25% of suspension travel to make sure the Ranger Raptor doesn't bump up against a rock. But if it does happen to bottom out, there are skid plates to minimize the damage.
The Ranger Raptor features seven driving modes, Normal, Baja, Sport, Slippery, Rock Crawl, Sand, and Mud/Ruts. The different modes alter the throttle response, transmission shift points, traction control, the ABS system and stability control system.
To help it stand out from the standard Ranger, the Ranger Raptor features the "FORD" lettering in the grille, flared wheel arches, and a shorter front bumper. Inside there are sport seats, Orange Code accents, a 12.4-inch digital instrument cluster, a 12-inch touchscreen and a 10-speaker B&O audio system.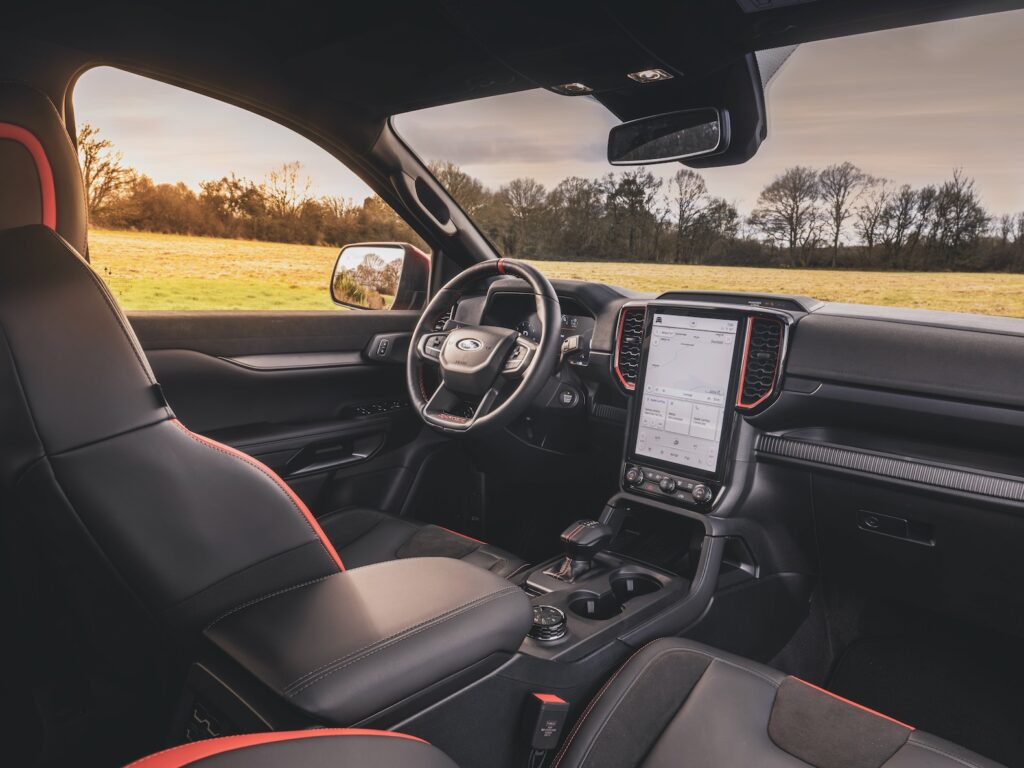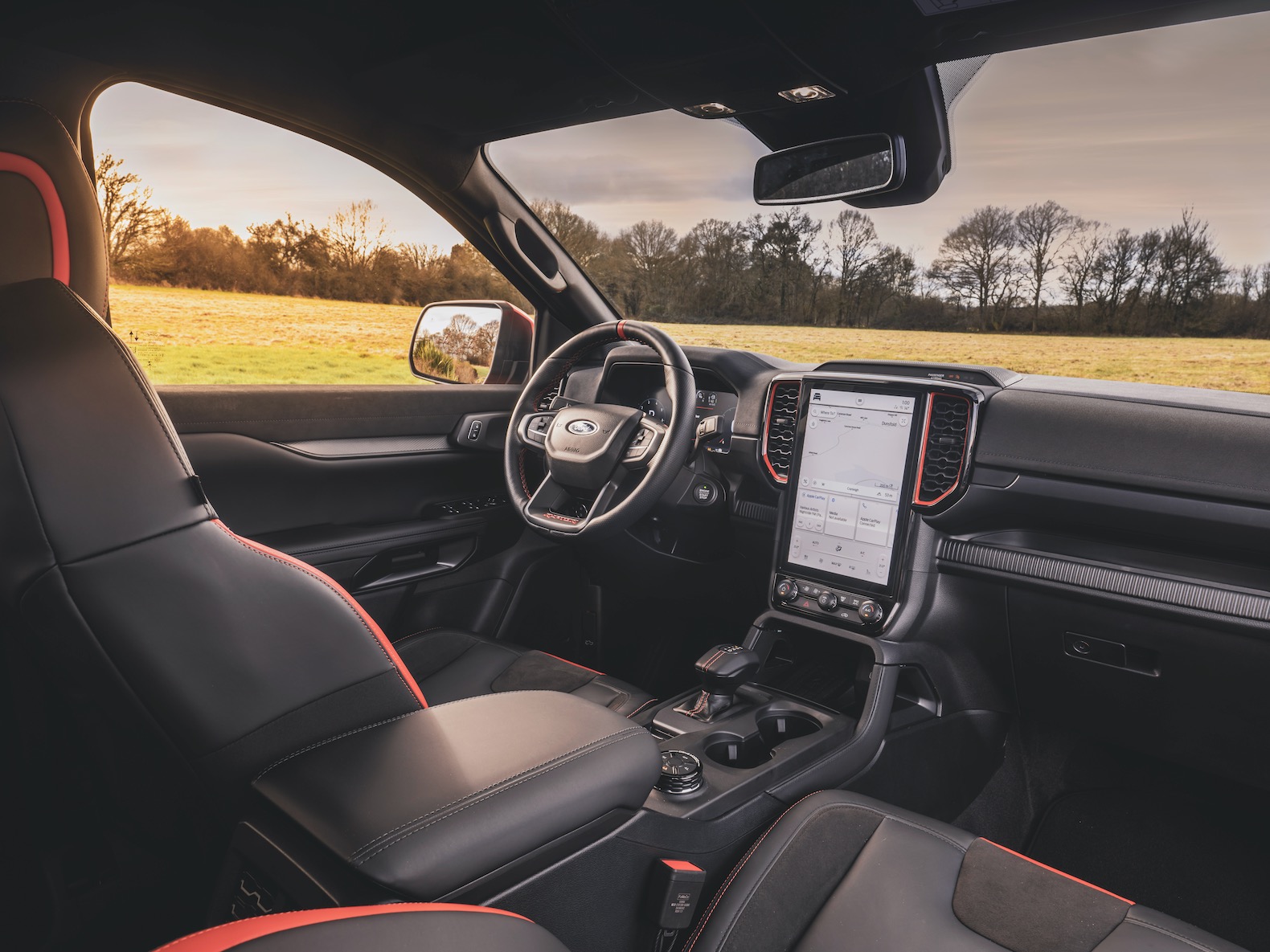 The new Ranger Raptor will arrive in Europe in the four quarter of 2022, but we'll have to wait until sometime in 2023 to get it in the US.