Ford revealed the updated 2023 F-Series Super Duty in September, but at that time it didn't release all the specs. Now we know that the Super Duty can up to 40,000 pounds and its turbodiesel engine has up to 1,200 pound-feet of torque.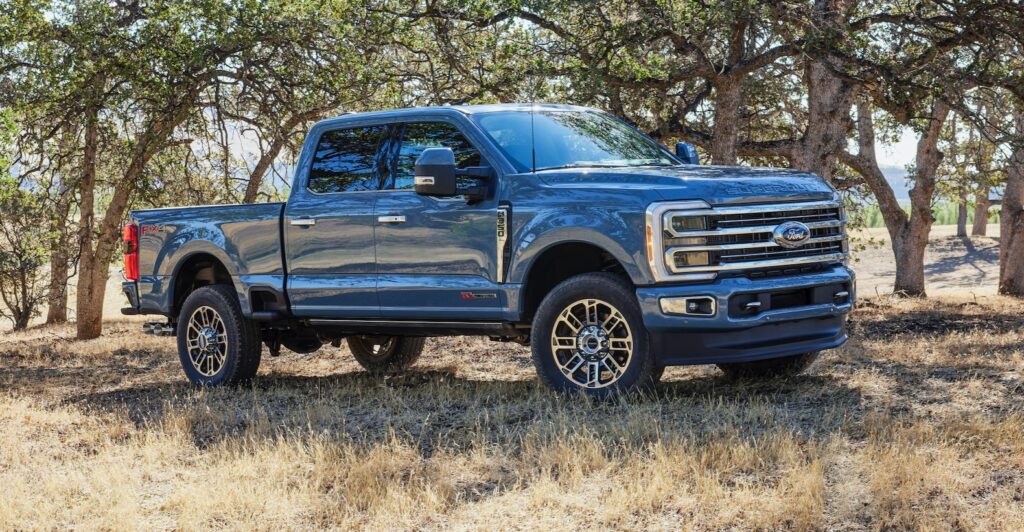 The F-Series Super Duty is available with four V8 engines. There are two gasoline engines: the 6.8-liter with 405 horsepower and 445 pound-feet of torque or the 7.3-liter with 430 hp and 485 lb-ft. On the diesel front there are two versions of the 6.7-liter diesel with the standard version generating 475 hp and 1,050 lb-ft., while the High Output version has 500 hp and 1,200 lb-ft.
All four engines are mated to a 10-speed automatic transmission.
The 2023 Super Duty can tow some heavy loads. The F-450 with the gooseneck hitch can tow up to 40,000 pounds, while the F-350 can tow up to 38,000 pounds. Without the gooseneck hitch, the Super Duty can tow up to 30,000 pounds.
The pricing for 2023 Ford F-Series Super Duty starts at $45,765.