It's hard for any automaker to ignore the demand for SUVs and now that list now includes Ferrari, which has unveiled its first SUV, the Purosangue. It's also the brand's first four-door as well.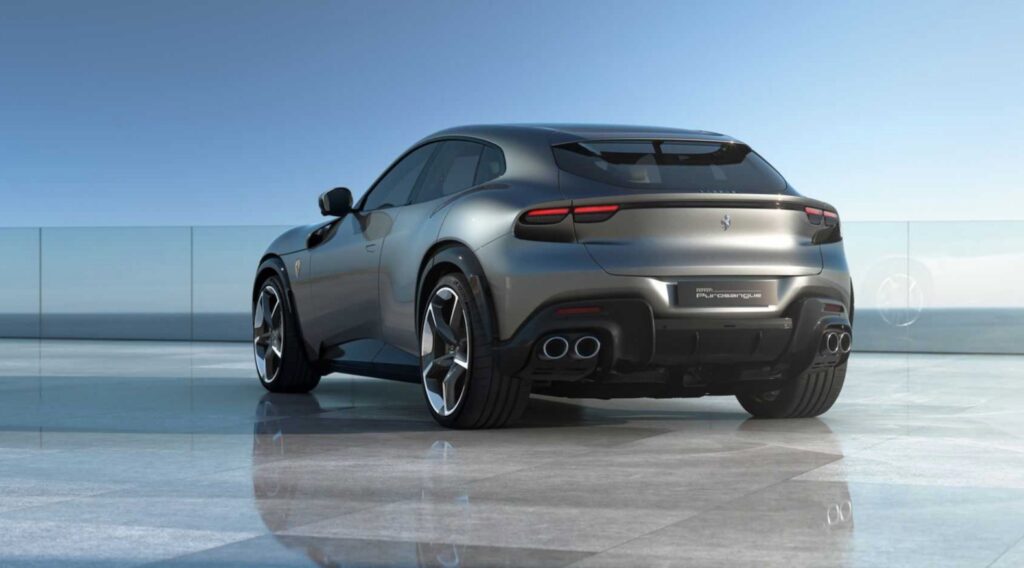 Although the Purosangue is technically an SUV, Ferrari isn't really calling it an SUV, and instead a sports car with more versatility. This makes sense, considering that it can only be had with two bucket rear seats and definitely no third row. Its cargo area is also smaller than you'd expect with an SUV, since it only has 16.7 cubic feet of space.
Under the hood there's only one engine, a 6.5-liter naturally aspirated V-12 engine with 715 horsepower and 528 pound-feet of torque. 80 percent of that torque is available at 2,100 rpm, while the engine revs to 8,250 rpm. The V-12 is mated to an eight-speed dual-clutch automatic and an all-wheel drive system. Ferrari says that the Purosangue can accelerate from 0-62 mph in 3.3 seconds and can achieve a top speed of 193 mph.
It also comes with rear-wheel steering and a new suspension technology, which uses active spool-valve dampers from Multimatic. The suspension eliminates the need for anti-roll bars, since there's an electric motor at each wheel that can apply force to the dampers. The suspension can also lower the car by 0.4 inches, while the Purosangue has 7.2 inches of ground clearance.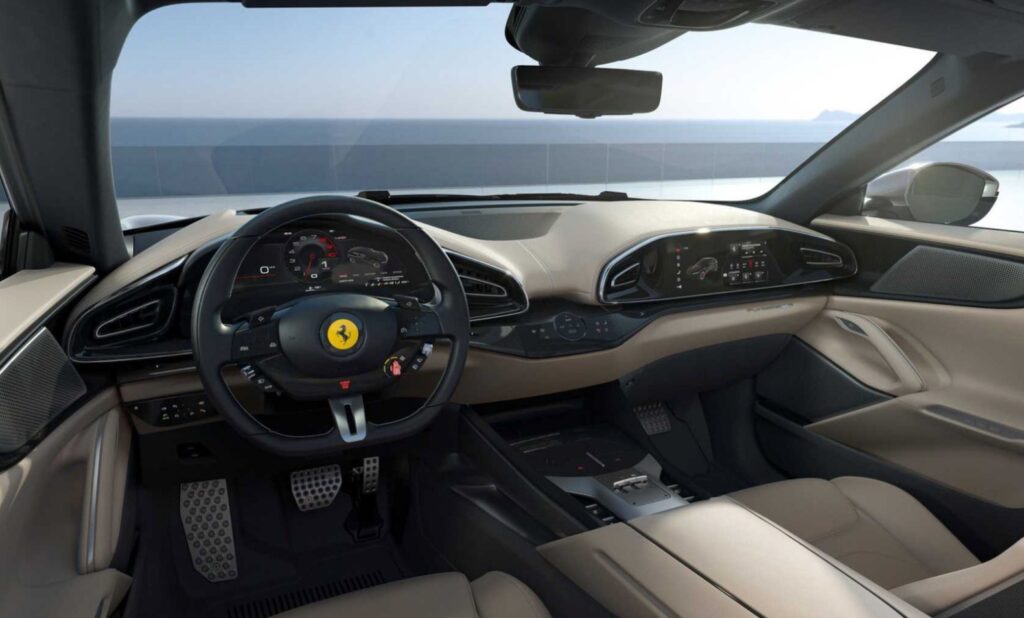 Inside there's a 10.2-inch digital gauge cluster and a second screen in front of the front passenger. You'll notice that there isn't a central infotainment screen.
The 2023 Ferrari Purosangue is slated to go on sale late next year, but don't expect to see a lot of them on the road. Ferrari only wants the Purosangue to account for 20 percent of its overall sales.