The Acura Integra is officially back! Acura has unveiled the 2023 Integra prototype, which is a thinly disguised version of the new Integra that will arrive next year.

Acura says that the 2023 Integra is inspired by Integras from the past with its five-door design and sleek coupe-like roofline. It also gets the embossed Integra name under the driver's side headlight and passenger's side taillight that also recalls the Integra models from the past. It also rides on 19-inch wheels with Brembo brakes peeking out behind the wheels.
Acura hasn't revealed all the details yet, but it has announced that it will be powered by a turbocharged 1.5-liter four-cylinder. It will also be available with a six-speed manual. It's expected that a Type S version will also eventually be added and possibly powered by the same turbocharged 2.0-liter four-cylinder as the Honda Civic Type R.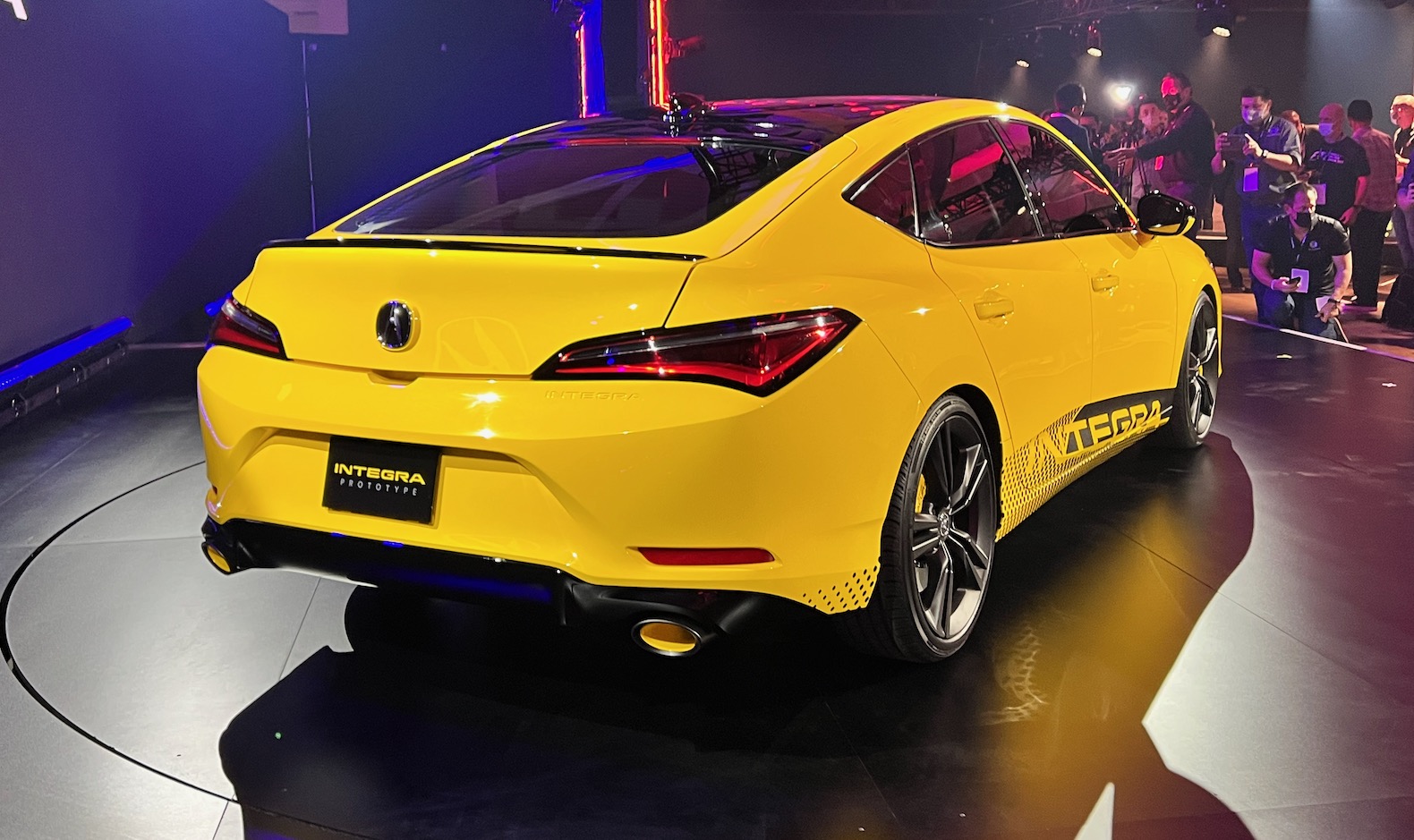 "The Integra is one of the most iconic models in Acura's history," said Jon Ikeda, Vice President and Acura Brand Officer. "This new Integra, will continue to deliver on the original's unique aspirational yet attainable market position, with emotional performance and style, combined with the versatility and utility sought after by today's buyers."
The 2023 Integra will start around $30,000. Acura says that more info will be released closer to its market introduction in the first half of next year.