The wait is finally over! Porsche has unveiled the 2022 Porsche 911 GT3, which will arrive in the US this fall.
The new 911 GT3 is powered by a naturally aspirated 4.0-liter flat-six engine that generates 502 horsepower and 346 pound-feet of torque. The engine revs all the way up to 9,000 rpm and it's mated to a seven-speed PDK dual-clutch transmission or six-speed manual.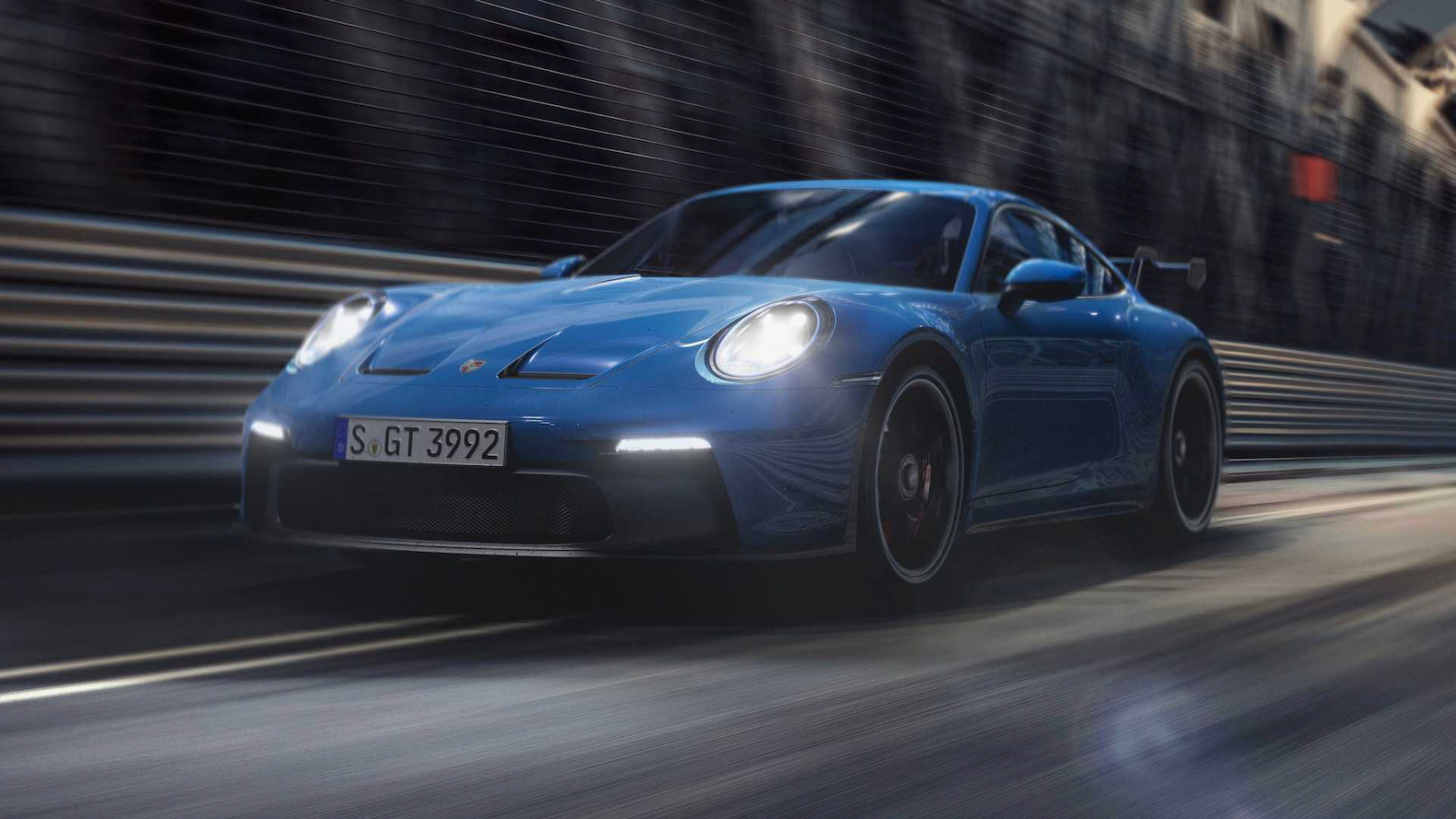 For fans that don't like the gear shifter in the standard 911, Porsche has created a new automatic gear shifter for the GT3 that is supposed to look and feel like a manual transmission's shifter.
The 2022 911 GT3 can accelerate from 0-60 mph in 3.2 seconds and has a top speed of 197 mph with the PDK.
The suspension has been upgraded as well with a double-wishbone suspension at the front, which gives it better steering response and more cornering grip. The front track is also 1.9 inches wider than a standard 911. The rear suspension features a multilink system with more ball joints than before. Porsche is quick to point out that the GT3's suspension doesn't share a single component with the standard 911.
The 911 GT3 also gets summer tires that are 10 millimeters wider. At the front there are 225/35-series tires with 20-inch wheels, and at the rear there are 21-inch wheels with 315/30-series tires. Porsche also says that it will offer a street-legal track tire option.
To bring it to a stop, the GT3 gets cast-iron disc brakes at all four corners with big 16-inch discs at the front. Ceramic composite brakes are optional with 16.1-inch discs at the front and 15.3-inch discs at the rear.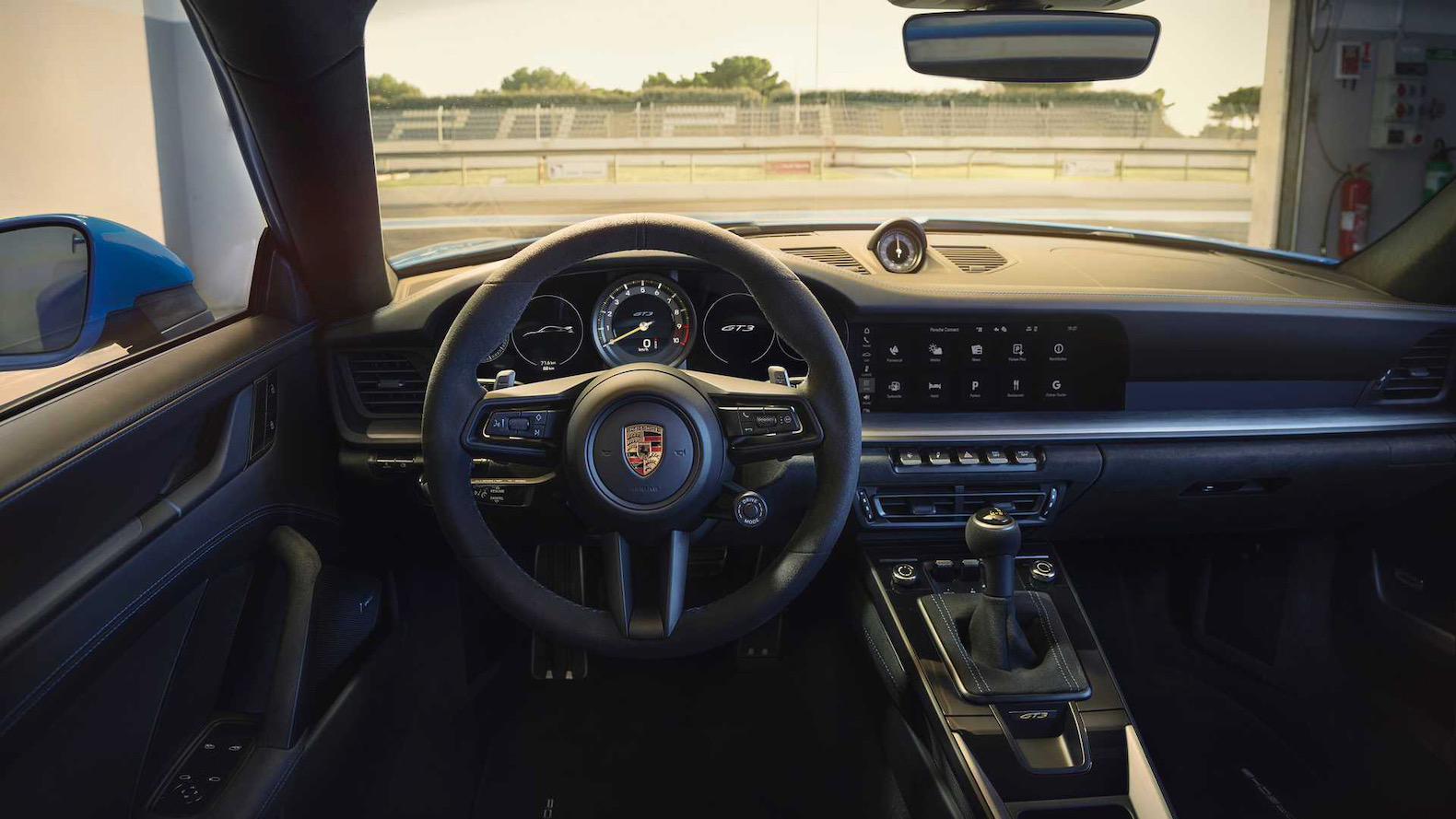 To make the 911 GT3 more aerodynamic, it features a unique front fascia with integrated air intakes and an adjustable front lip spoiler and diffuser. At the rear there's the huge wing with its swan-neck design, which Porsche says adds up to 50 percent more rear downforce in its normal position. If you adjust the wing and front to their track positions, you'll get up to 150 percent more downforce.
Inside the new GT3 gets four-way sports seats, but you can upgrade it with 18-way adjustable Sport Seats Plus or carbon fiber bucket seats.