Mercedes-Benz is giving us our first look at the 2022 Mercedes-Benz EQS electric sedan. While we've only seen camouflaged photos of its exterior, these new photos give us a look at its interior. The big star of the show is the 56-inch wide Hyperscreen infotainment display that spans the entire dashboard.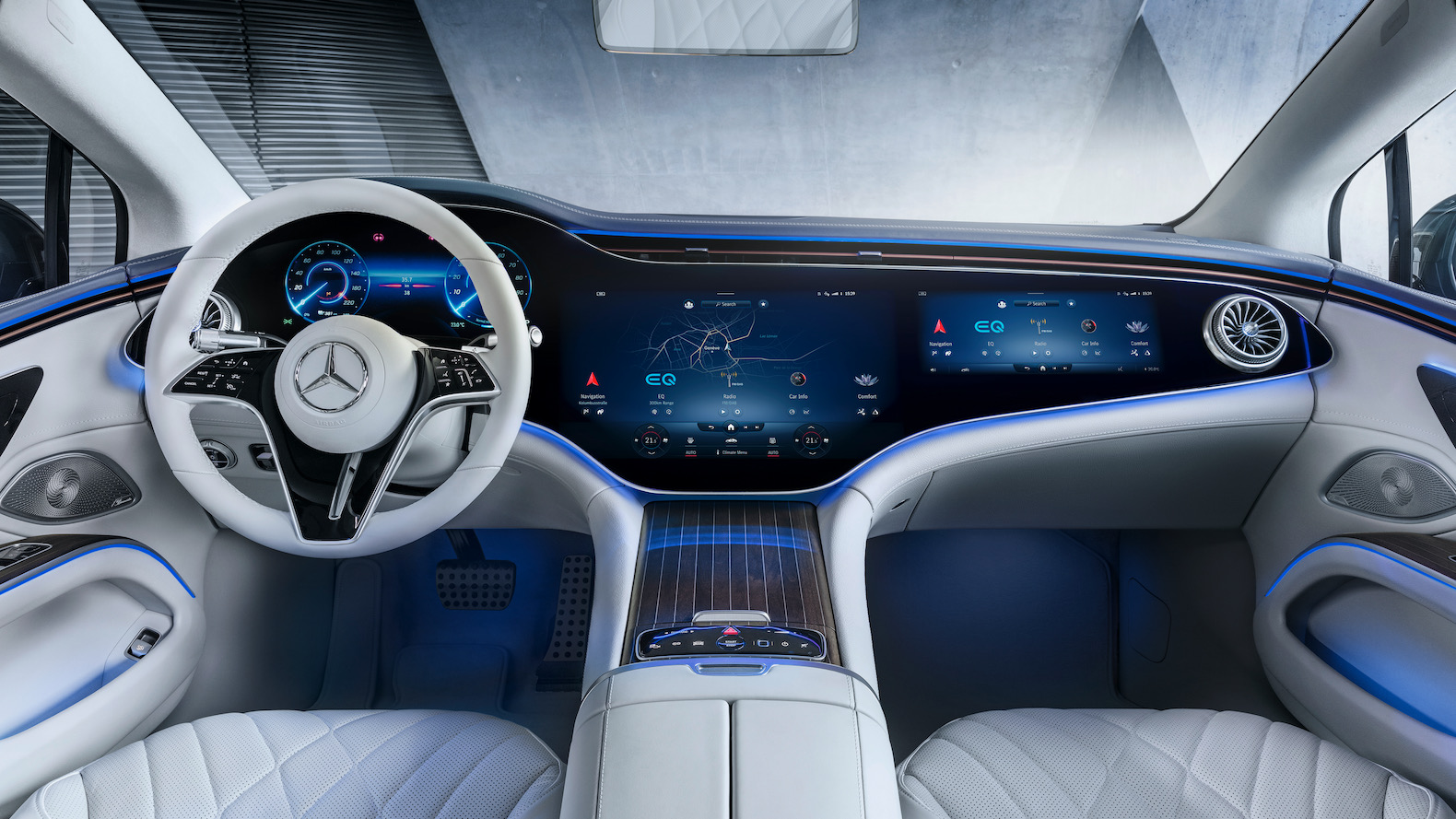 The Hyperscreen combines the digital instrument cluster, the center display and a third display in front of the front passenger. The Hyperscreen features multiple screens that can be customized, including unique ambient backgrounds that can be displayed when they are not in use.
If the Hyperscreen is a bit too much for you, there's a more conventional display that's similar to the new S-Class. The more simple setup features a floating display in the center of the dashboard and another display in front of the driver.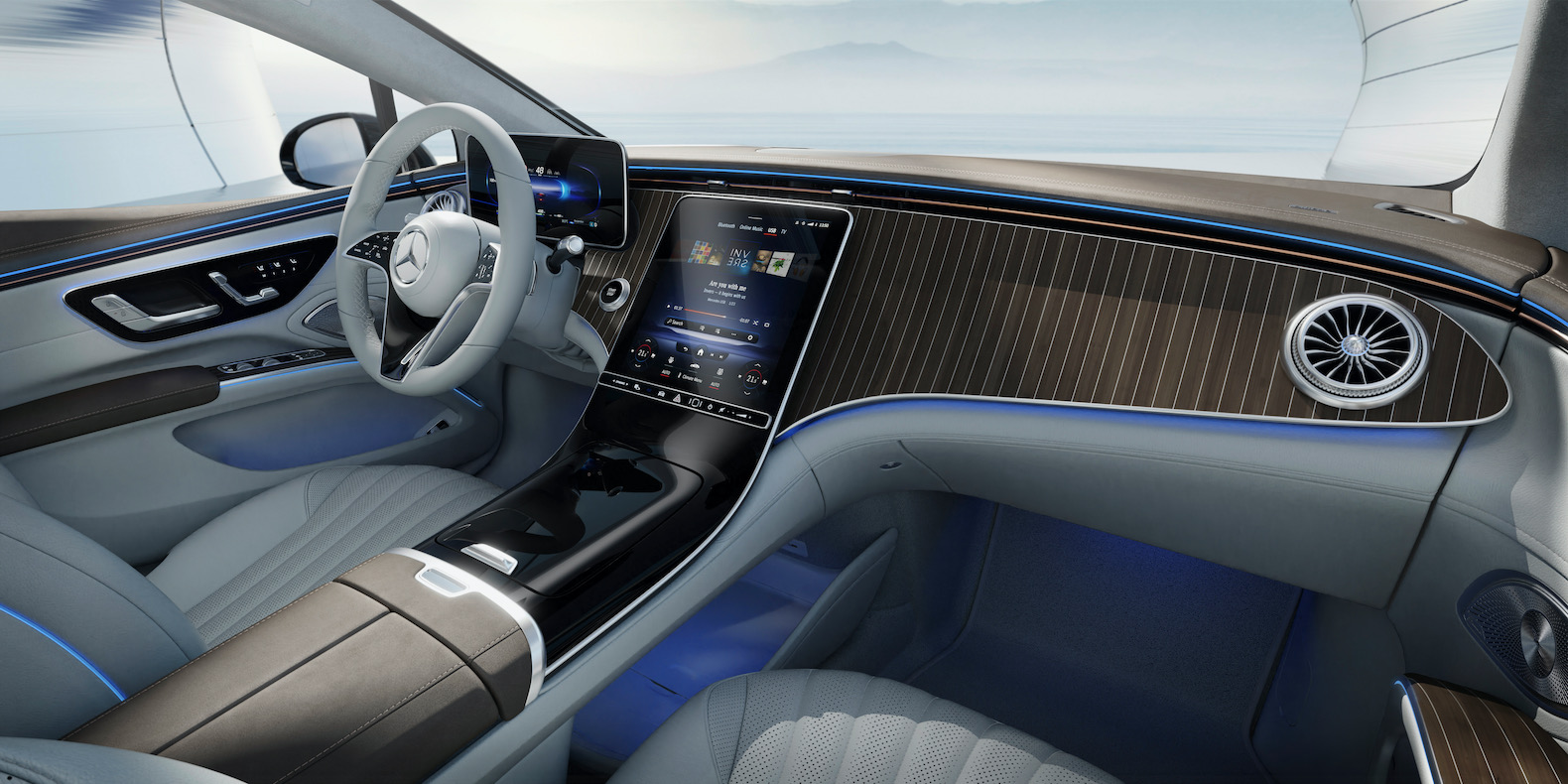 Mercedes-Benz has also announced that the EQS will make various sounds while its driving. The Soundscapes are artificial driving sounds,  like Silver Waves and Vivid Flux. Silver Waves is a sensuous and clean sound. Aimed at EV enthusiasts, Vivid Flux is crystalline, synthetic yet humanly warm.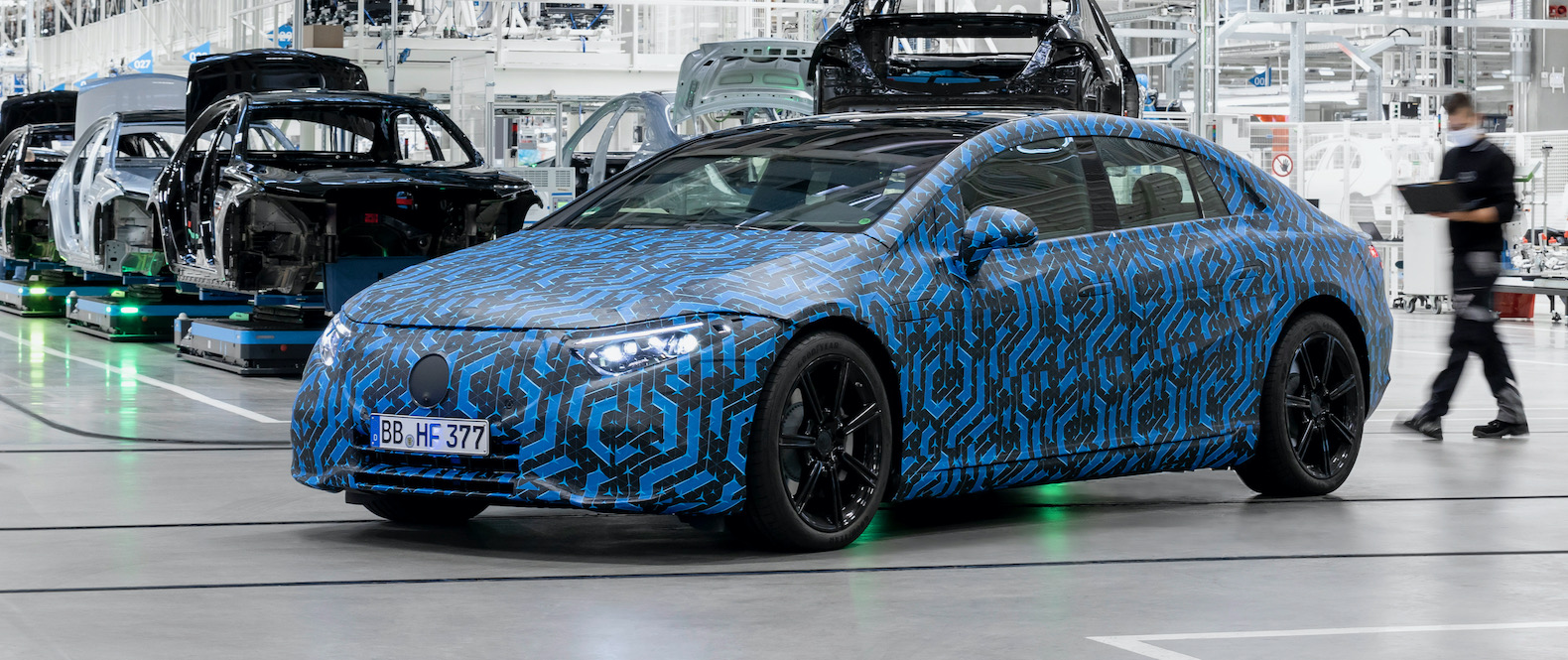 The 2022 Mercedes-Benz EQS will debut on April 15.