If you're disappointed that the new Land Cruiser isn't coming to the US, you might be happy that the Land Cruiser will still kind of be available here, as the Lexus LX 600. Lexus has unveiled the 2022 LX 600, which carries the torch left by the Land Cruiser.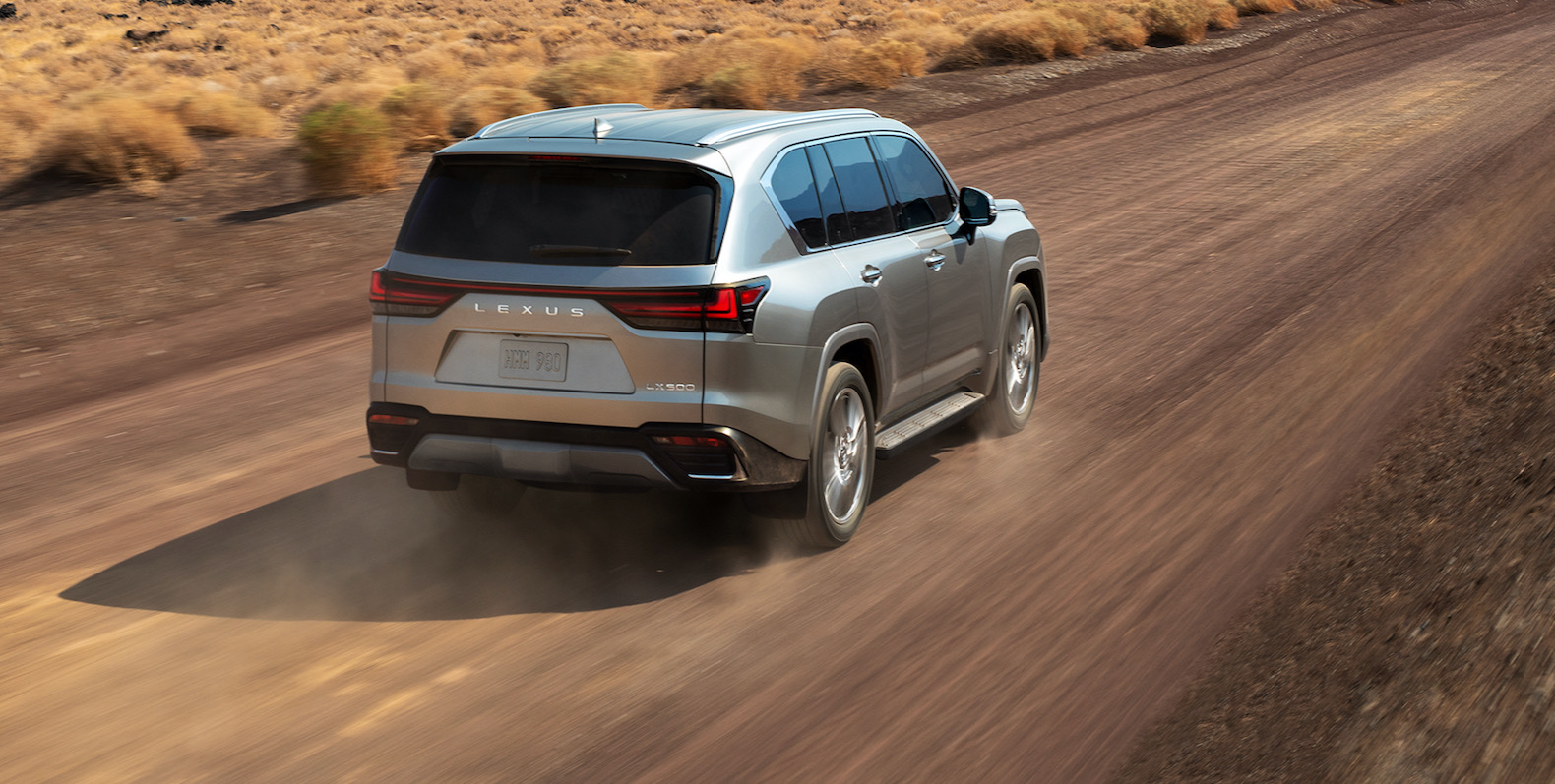 The 2022 LX 600 is powered by a new twin-turbo 3.5-liter V6 that generates 409 horsepower and 479 pound-feet of torque. Those specs are a bit better than the old 5.7-liter V8 that generated 383 hp and 403 lb-ft. The V6 is mated to a new 10-speed automatic transmission, which combined with the smaller engine, the new LX should be a little more fuel efficient than before.
Compared to its predecessor, the LX 600 is 441 pounds lighter and chassis rigidity has increased 20 percent. At the front there's a double-wishbone suspension, while the rear gets a four-link suspension. Lexus says that it moved the rear shocks to the outside of the rear control arms to improve its driving comfort.
The LX 600 gets an Active Height Control system that continuously adjusts the SUV's ride height with three manual selectable modes: Normal, Hi1 and Hi2. There's also a lowered mode to help passengers get in and out easier. Other good additions are an electric power steering and electronically controlled braking system. It also gets a new rear Torsen limited-slip differential if you opt for the F Sport trim level.
To make it more capable off-road it offers Crawl Control, Multi-Terrain Select and Multi-Terrain Monitor that uses four cameras to help you see the road better.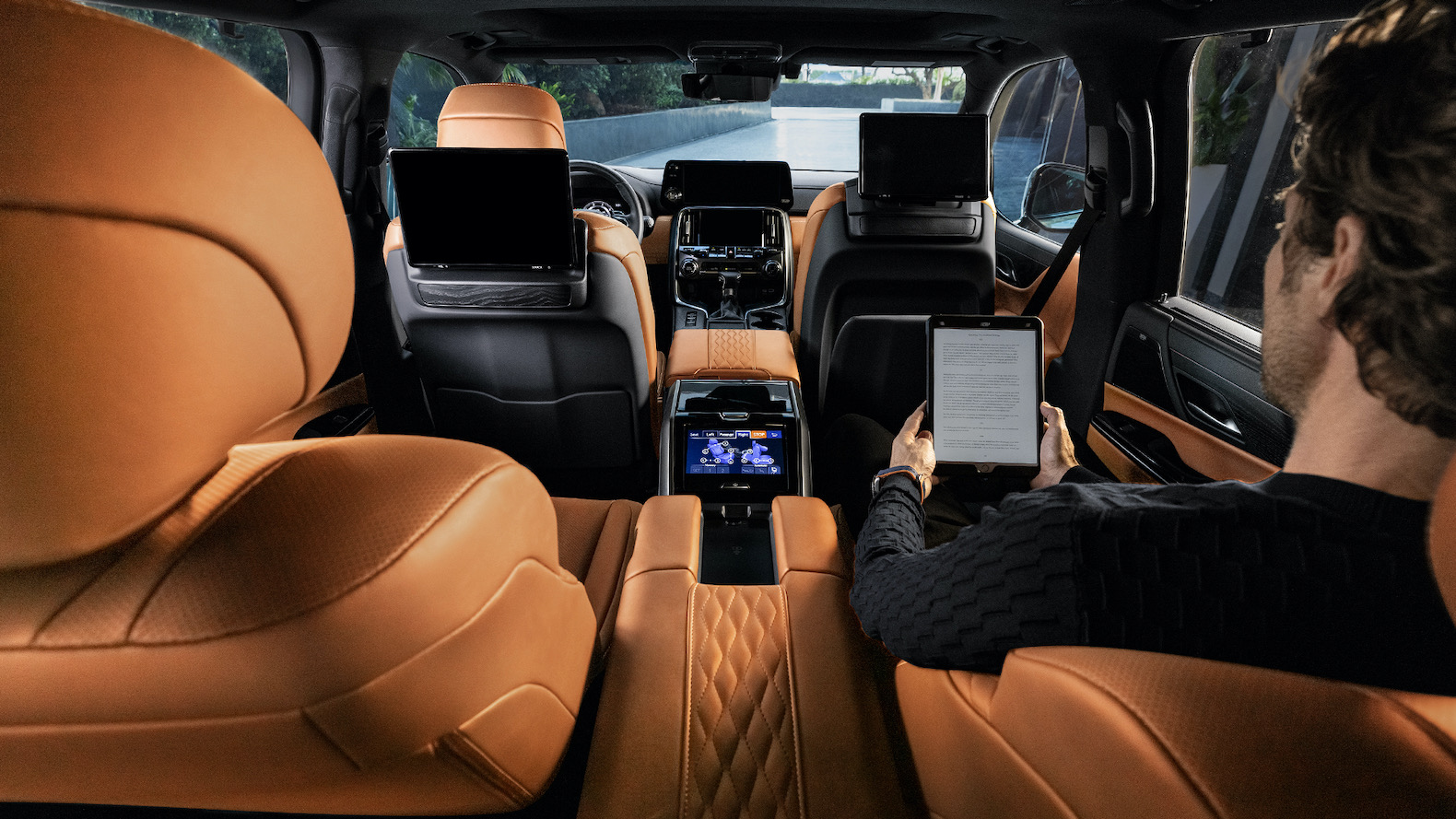 The biggest area where the old LX felt dated was its interior and specifically its tech features. The old system has been thrown out and replaced by a 12.3-inch touchscreen and a lower 7-inch screen. There's also a digital instrument cluster. The new infotainment system runs the new Interface platform.
The rest of the interior is also more modern and luxurious. There's a new four-seat Ultra Luxury trim level that adds first class seating for the rear passengers.
On the safety front the LX 600 comes standard with the Lexus Safety Sense 2.5 system which includes automatic emergency braking, adaptive cruise control, pre-collision assist, lane-keep assist and automatic high beams.
The 2022 Lexus LX 600 is slated to arrive in the first quarter of 2022.