The Jeep Wagoneer and Grand Wagoneer SUVs are finally here. Jeep gave us a preview of its new flagship SUV with the debut of the Grand Wagoneer concept last fall and now it's here to rival other body-on-frame SUVs.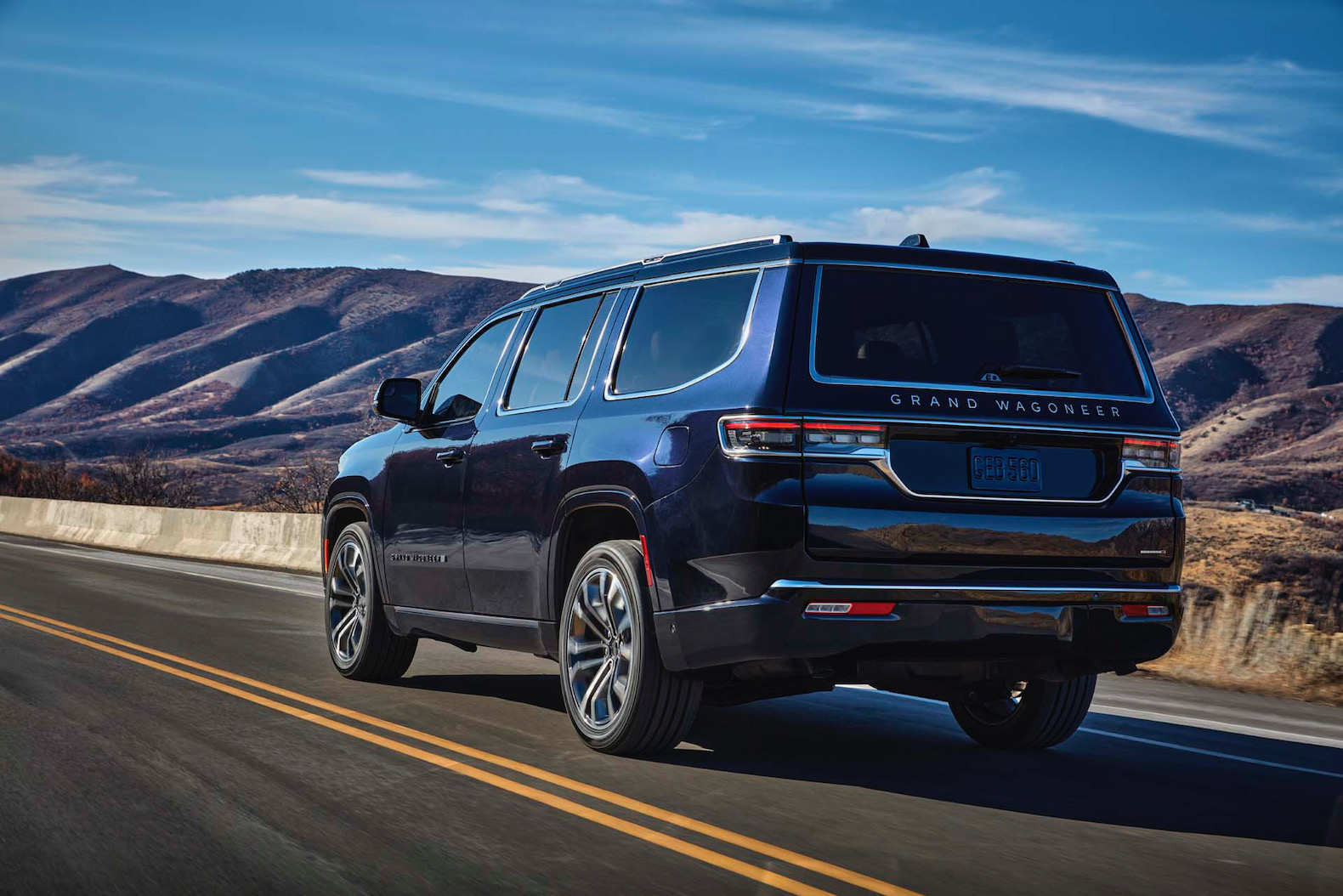 The Wagoneer is aimed at models like the Ford Expedition and Chevy Tahoe, while the more luxurious Grand Wagoneer will rival the Cadillac Escalade and Lincoln Navigator. Both SUVs are also part of the new Wagoneer sub-brand.
The Wagoneer models measure 215 inches long with a 123.0-inch wheelbase, which means that they are about four inches longer than the Tahoe, but 10 inches shorter than the Chevy Suburban. Jeep also says that the Wagoneer models will have best-in-class headroom and second- and third-row legroom.
The Wagoneer is powered by a Hemi 5.7-liter V8 with 392 horsepower and 404 pound-feet of torque that's mated to an 8-speed automatic transmission. The eTorque 48-volt motor-generator can add 130 lb-ft. of torque and there are three four-wheel drive systems available.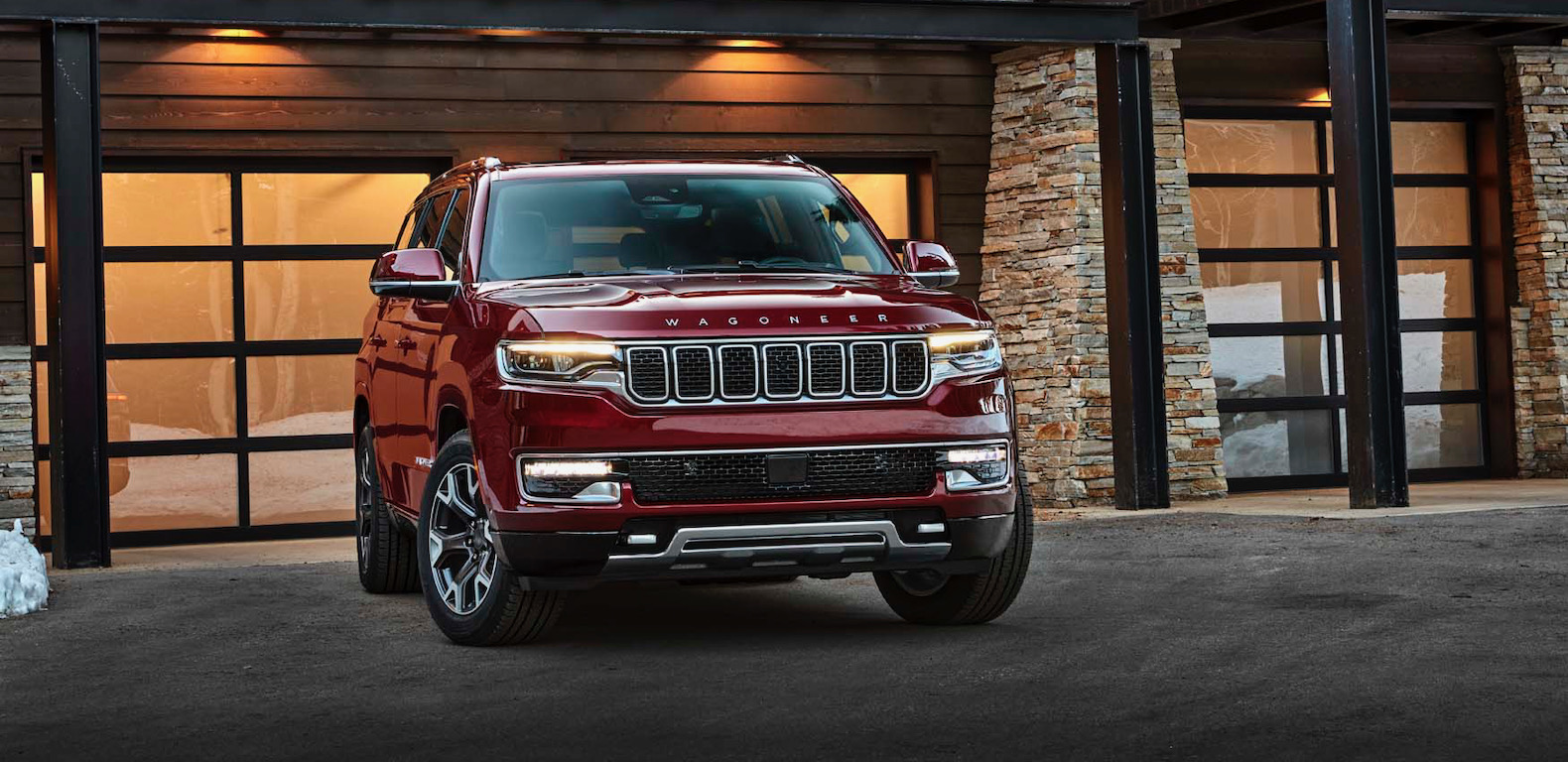 The base Quadra Trac I 4WD system splits the torque 40/60 front/rear and also has with a mechanical limited-slip rear differential. The Quadra Drive II system splits torque anywhere between 50/50 to 35/65 and comes with an electronic limited-slip differential and a 2-speed transfer case with a 48:1 crawl ratio.
The Grand Wagoneer is powered by a 6.4-liter V8 with 471 hp and 455 lb-ft. of torque and it's only available with the Quadra Drive II four-wheel drive system.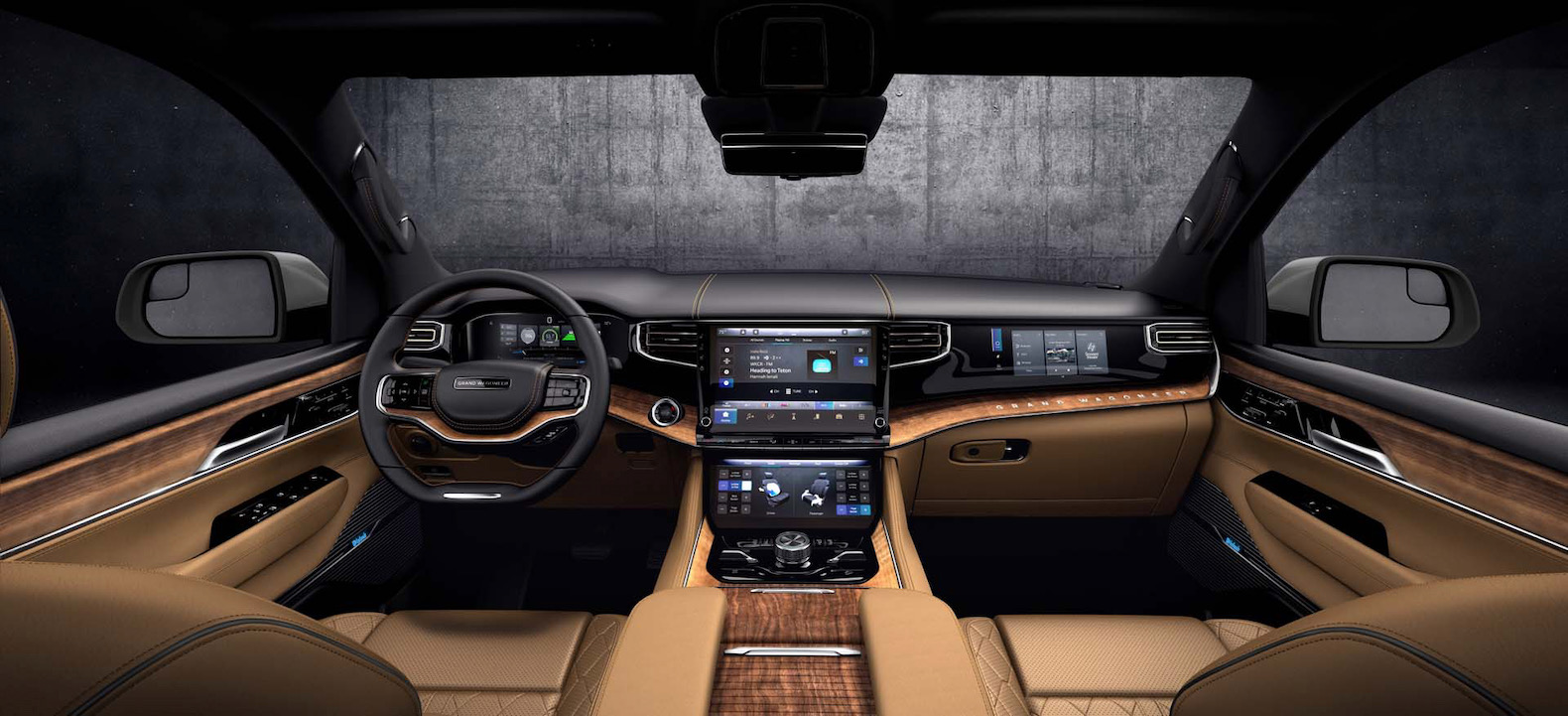 Inside the Wagoneer and Grand Wagoneer stand out with their luxurious interiors. The Wagoneer comes with a 10.3-inch digital cluster, while the Grand Wagoneer gets a larger 12.3-inch screen. In the center of the dashboard there's either a 10.1- or 12.0-inch infotainment touchscreen, that sits above an available 10.2-inch climate control touchscreen. The Grand Wagoneer also gets a 10.3-inch screen in front of the front passenger, which can't be seen by the drive. The front passenger can view Amazon Fire TV.
In the rear, there are two available 10.1-inch entertainment screens that lets rear seat passengers also view Amazon Fire TV and a 10.2-inch screen for the rear climate controls.
The 2022 Jeep Wagoneer will start at $57,995, while the Grand Wagoneer starts at $86,995, including the destination charge. The most expensive Grand Wagoneer will be priced around $111,000. Both models will go on sale this summer.