Hyundai has unveiled the newest edition to its N performance sub-brand, the 2022 Kona N. The Kona N is also Hyundai's first high performance SUV.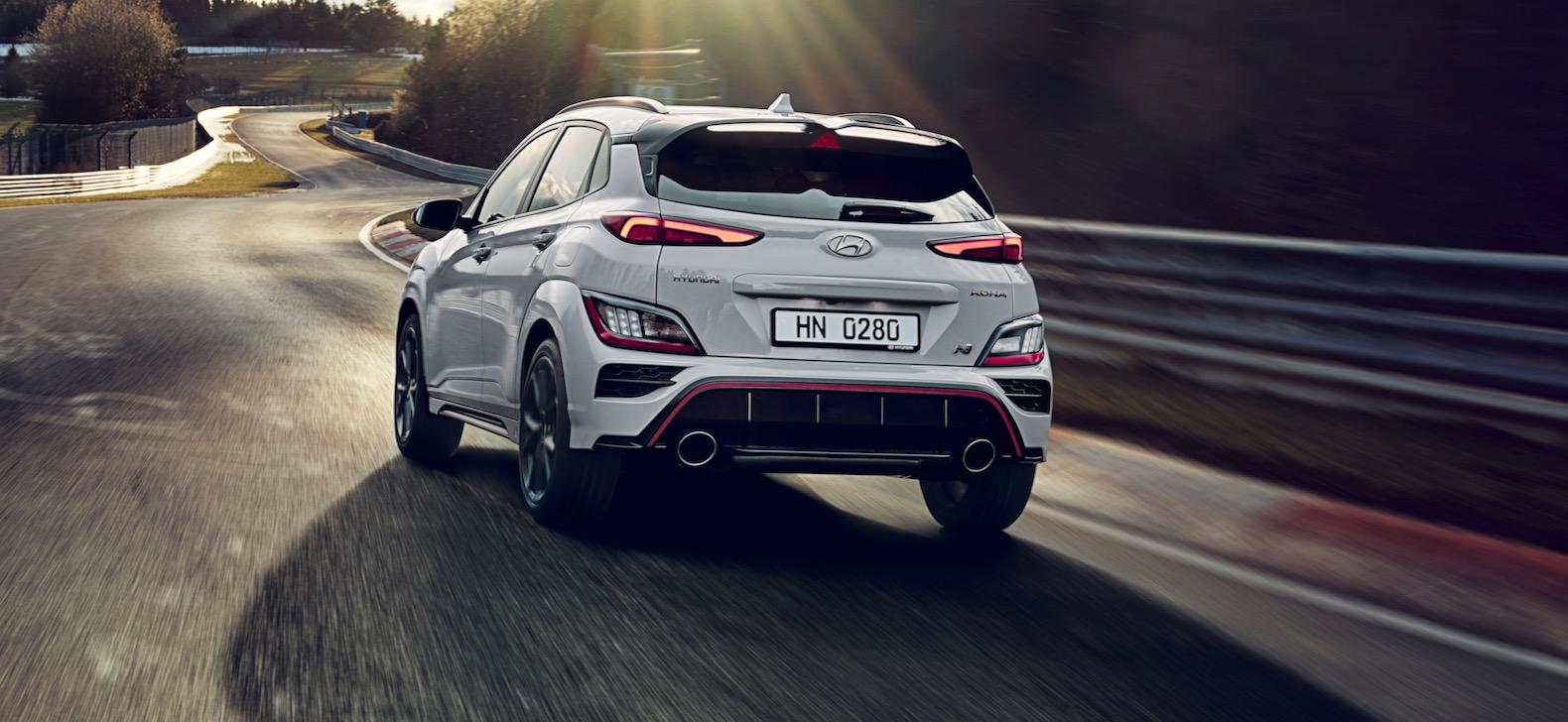 The Kona N is powered by the same 2.0-liter turbocharged four-cylinder as the Veloster N. Here it makes 276 horsepower, which is sent only to the front wheels. When you need more power, the N Grin Shift mode adds an additional 10 horsepower for 10 seconds, to give it a total of 286 hp. The Kona N also comes with Launch Control and a variable exhaust system.
The four-cylinder is mated to an eight-speed dual-clutch automatic transmission. Sadly Hyundai has no plans to offer a manual or an all-wheel drive version.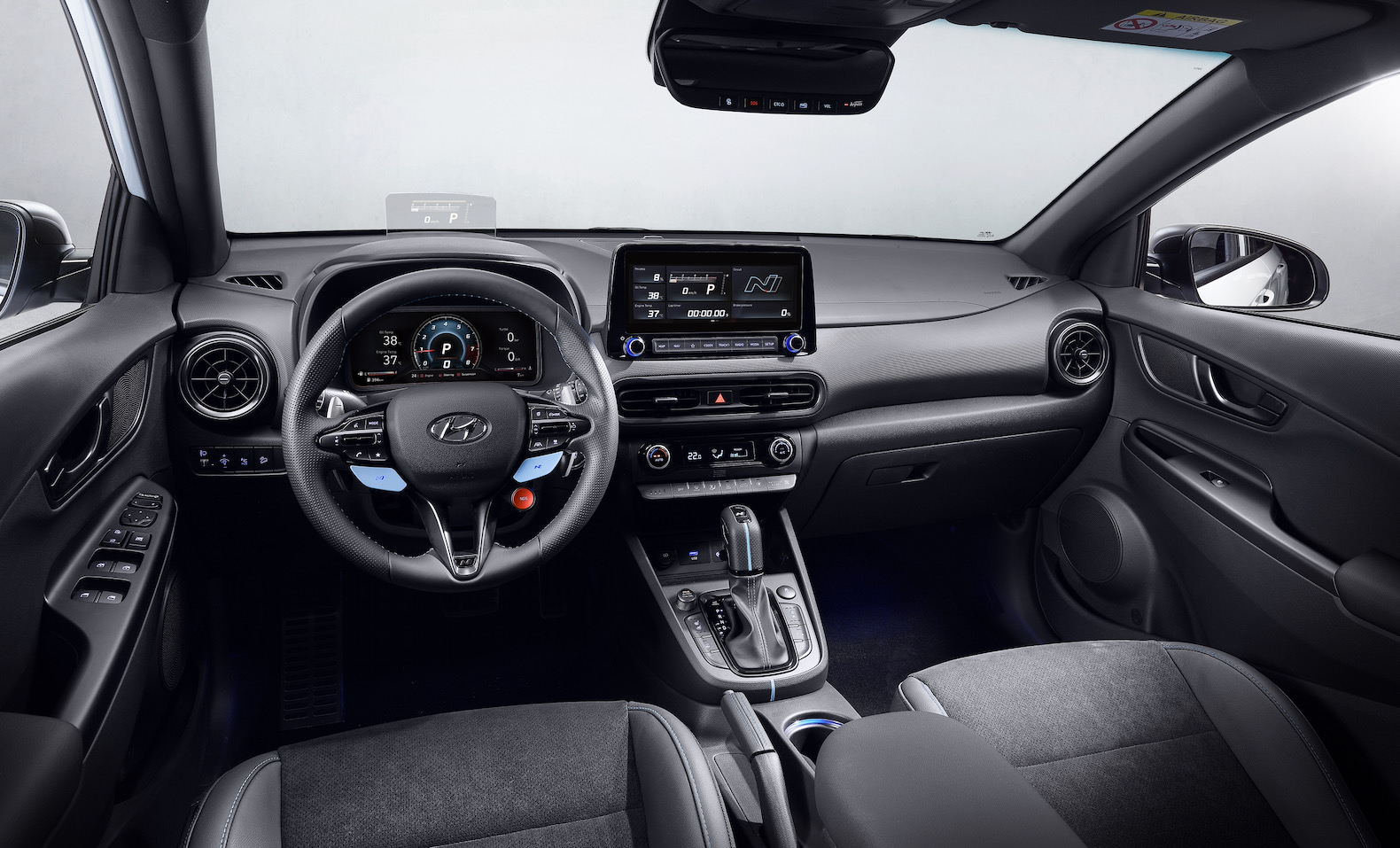 Hyundai says that the Kona N will accelerate to 62 mph in 5.5 seconds and has a top speed of 150 mph.
To help it stand out, the Kona N gets a more aggressive exterior with unique vents above the grille, special aerodynamic additions and dual exhaust tips. Inside there's a head-up display, digital gauge cluster and 10.3-inch touchscreen. A special N mode powers up your lap times, track maps and performance gauges. The 2022 Hyundai Kona N will arrive this fall.