Honda has finally unveiled the 2022 Civic Si, which follows the introduction of the sedan and hatchback models. This time the Civic Si is only available as a sedan, which means that if you want a sportier version of the hatchback, you'll have to step up to the Civic Type R.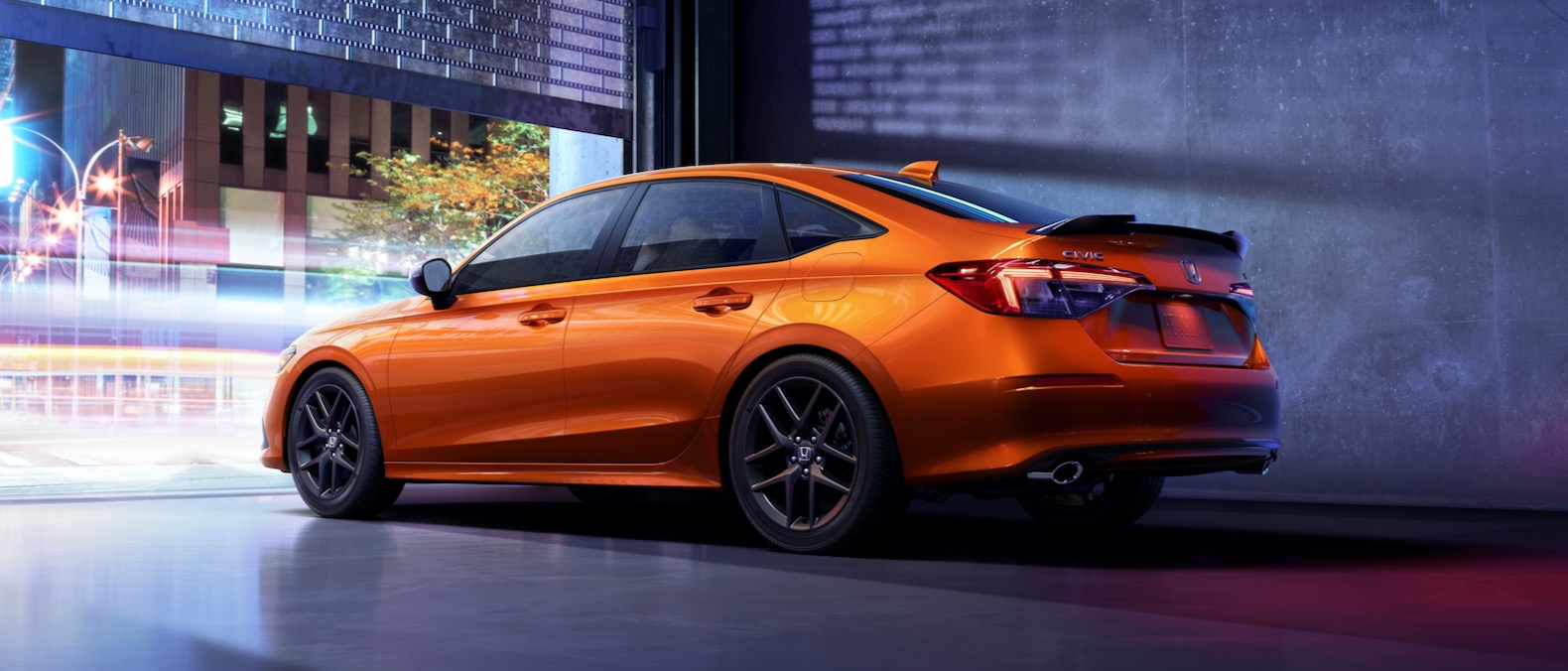 Under the hood the new Civic Si is powered by a reworked version of the 1.5-liter turbocharged engine from the previous version. With 200 horsepower on tap, you'll quickly notice that the 2022 Civic Si have five less horsepower than its predecessor. The engine generates 192 pound-feet of torque and Honda says that the peak torque now arrives 300 rpm sooner. Honda also says that the engine now maintains more output between 6000 rpm and its 6500 rpm redline. The powertrain also gets a new single-mass flywheel that s 26 percent lighter than the dual-mass unit used in the previous Si.
Just like before the Civic Si is only available with a six-speed manual, but the transmission does have improved shift feel and 10 percent shorter throws. For the first time, the Civic Si features a rev-matching system that's borrowed from the Civic Type R. "With the same 430 m/s response time as Civic Type R in Sport mode, the new rev-matching system will blip the throttle when it detects a downshift, quickly and perfectly matching revs."
The Civic Si also gets a better soundtrack thanks to new a dual-coil silencer exhaust system. Honda also says that the the Civic Si is the most rigid Civic Si ever, with an 8 percent increase in torsional rigidity and a 13 percent increase in bending rigidity.
To make it more fun to drive, the new Civic Si's spring rates are 8-percent stiffer in front and 54-percent stiffer in the rear compared to Civic sedan. It also gets larger stabilizer bars and brakes.
In terms of styling, the Civic Si doesn't look that different than the standard sedan. At the front it's got a slightly more aggressive face with a sportier bumper. At the rear there's a new gloss black rear spoiler and that rear bumper has two large oval exhaust tips. The changes are topped off with black gloss trim and black 18-inch wheels.
Inside the Civic Si gets unique front sport seats with built-in head restraints and red trim.
Honda has not announced when the 2022 Civic Si will arrive, but there have been reports that it will go on sale in November.