The 2021 Toyota 4Runner is a hugely capable and cool throwback SUV with a modern price attached. The hills are calling and the 2021 Toyota 4Runner is ready to answer the call. This year, the 4Runner returns with a new special edition but not much else has changed from last year.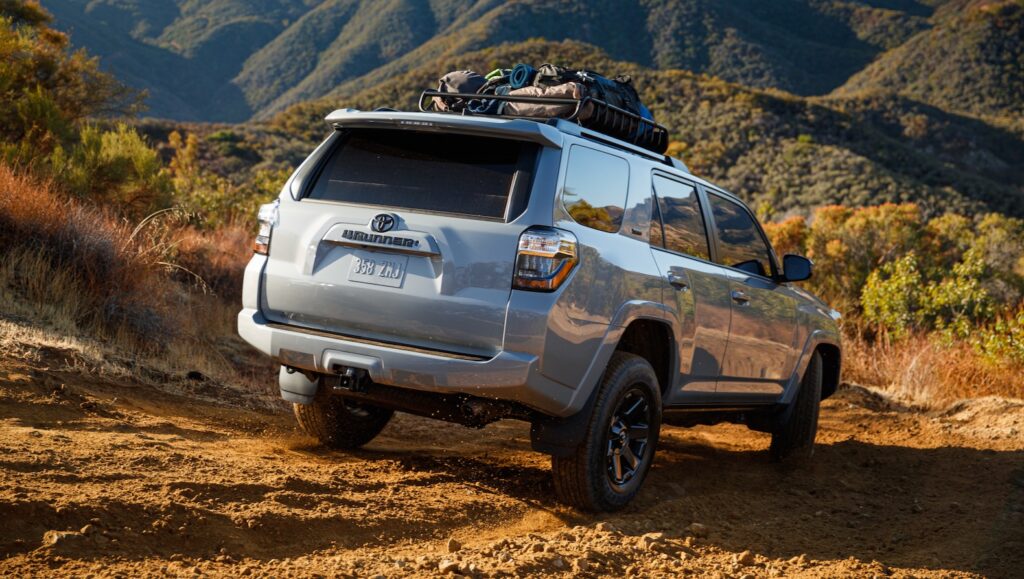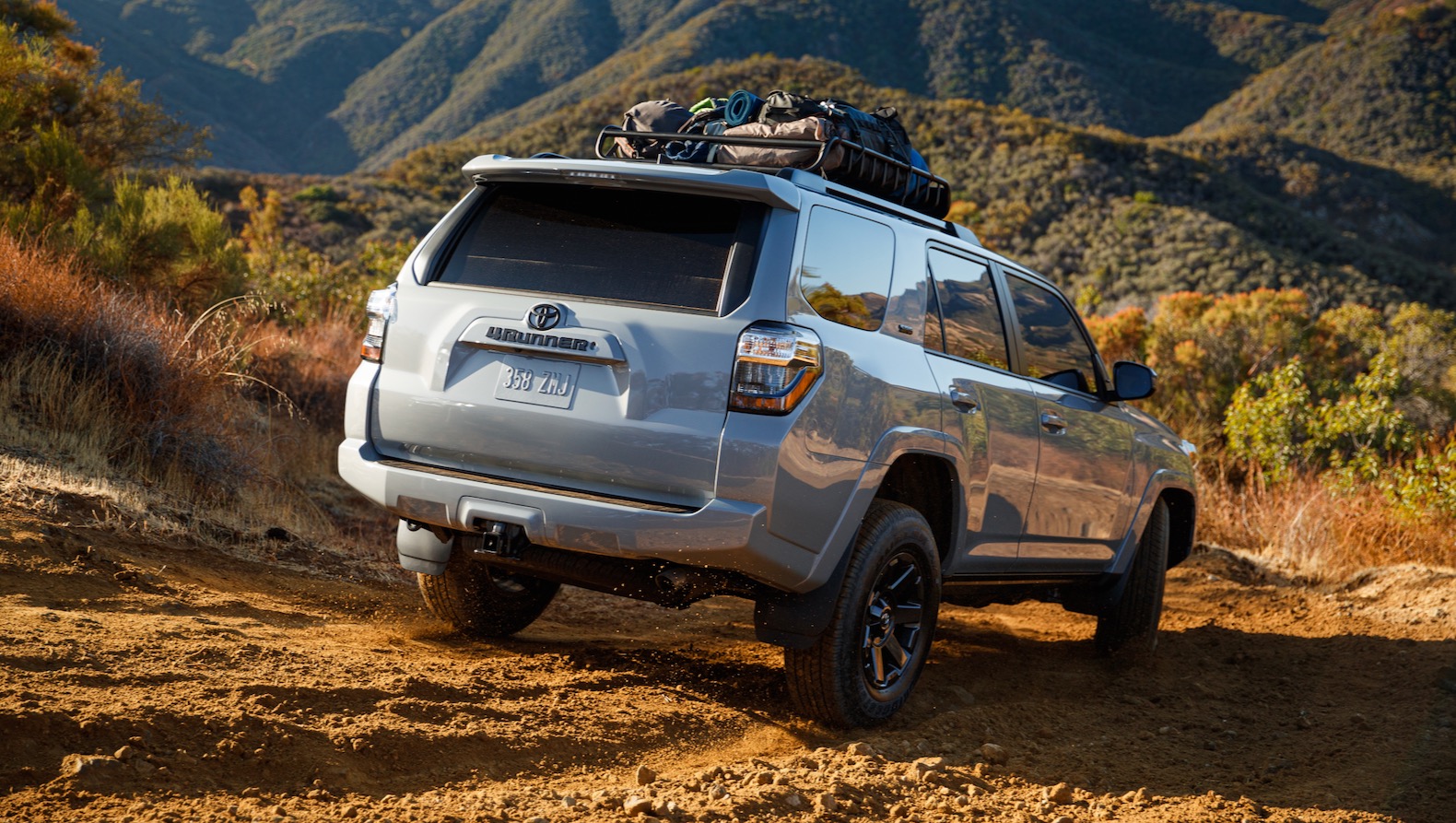 A Trail Special Edition is new for the 4Runner, but not much else is. Toyota charges $37,515 for a base SR5 with rear-wheel drive and more than $50,000 for a four-wheel-drive TRD Pro, if you can find one. We see more value in the middle, with a preference for 4Runners that prefer dirt.

The blocky 4Runner's truck roots show through in its stance and style. It's upright, tough, and tall, a welcome throwback to coupe-shaped roofs applying to everything other than coupes. Toyota's grafted a macho nose on a tall off-roader and added some elements from other vehicles across the showroom. The broad themes of busy lines and sharp details from other Toyota cars like the Corolla and RAV4 started with the 4Runner, although we think the 4Runner wears it best. Around back, the 4Runner is fairly blocky with a big "TOYOTA" badge and the SUV's signature rear window.


Under the hood, the 4Runner relies on a 4.0-liter V-6 and 5-speed automatic transmission that's up on fuel consumption and down on forward gears compared to others. Its trick is perceived reliability and off-road prowess—other than the Jeep Wrangler, no other SUV does what the 4Runner can.

Rear-drive is standard on SR5, Limited, and Premium models, and four-wheel drive is standard everywhere else. The four-wheel-drive system is a part-time affair, and not suited to dry pavement with Limited models getting an upgraded automatic system with full-time four-wheel drive.

Any 4Runner is adept off-road, but some are more adept than others. The TRD Off Road includes a rear locker and trail cruise control that modulates throttle and brakes for a consistent, slow speed around tricky terrain. An optional hydraulic suspension system pushes the tires closer to terra firma off-road, and cuts down on some body lean on the road. The TRD Pro adds Fox shocks and a lifted suspension to go further into the woods, and it's hugely capable.

Inside and under the hood, the 4Runner shows its age. It's not as spacious as some rivals, and its controls and layout have aged well. Interior room is on the small side for its size, although its cargo hold is capacious. An optional third-row seat is available but should be skipped. The 4Runner's basic design dates back years and that's apparent in its knobs and controls. The 4Runner's outdated crash-test scores are supplemented with active safety features such as automatic emergency braking, adaptive cruise control, and active lane control.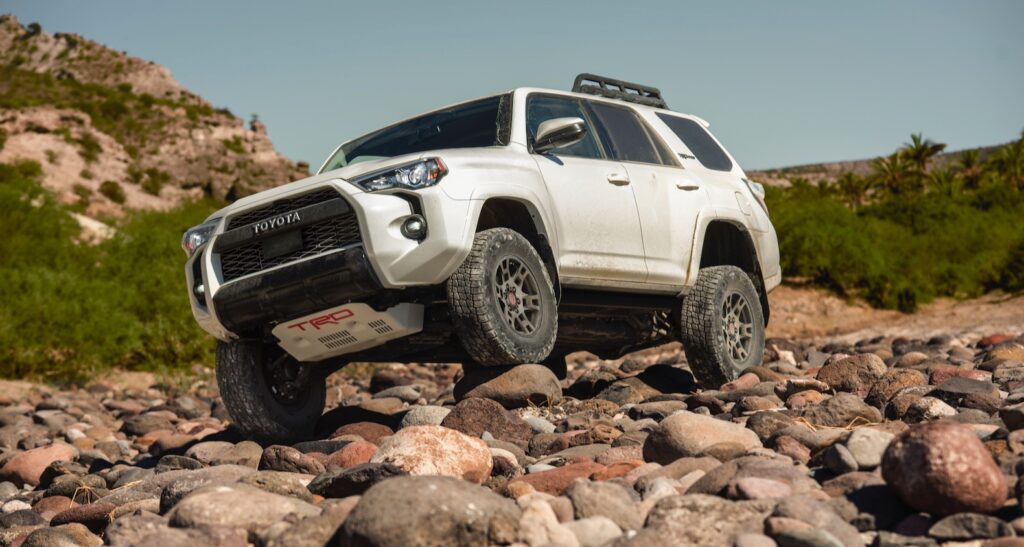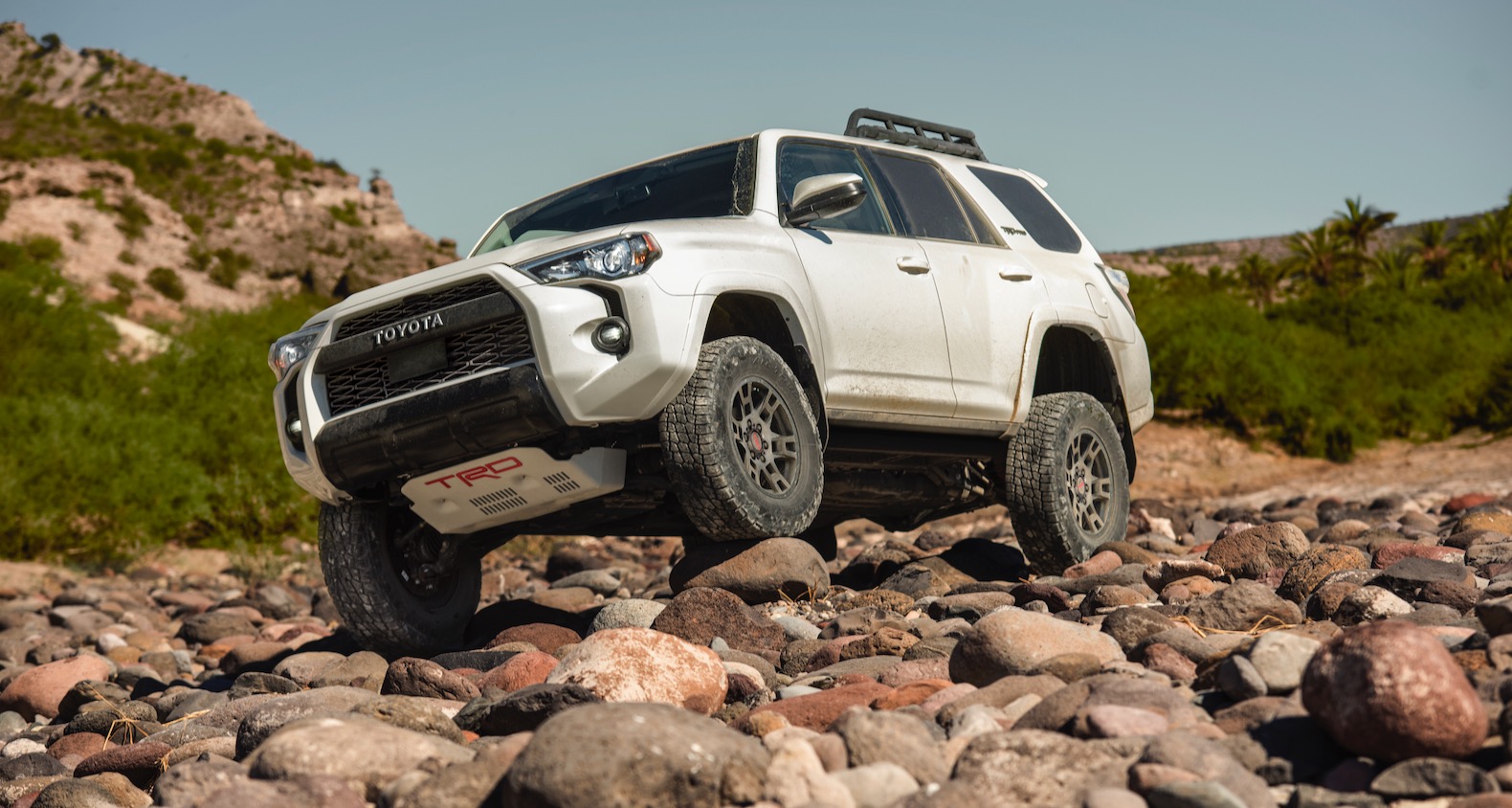 Toyota offers the 4Runner in SR5, Trail Edition, Premium, Nightshade, Limited, TRD Off-Road, and TRD Pro trim levels. Rear-wheel drive is standard on SR5, Premium, and Limited editions, and four-wheel drive is available or standard on all. This year the 4Runner costs $37,515 for a base model including destination and gets an 8.0-inch touchscreen with smartphone compatibility, active safety features that are covered above, and the usual features you'd expect in a new car. The 4Runner TRD Off Road for $41,480 is the best of all worlds, we say. It includes four-wheel drive, off-road hardware, locking rear differential, and more. The TRD Pro is the tops this year, and includes Fox shocks, a suspension lift, big tires, roof rack, and skid plates. It tops $50,000, which is high for a 4Runner, but it also comes in very good colors.

At the end of the week, we came away super impressed that Toyota has been able to bring stellar capability and refinement with reliability and a warranty to the true off-road enthusiast. So if your weekend adventures involve mudding, rock climbing, or taking your outdoor gear to some of the most remote extremes on the planet, the 2021 Toyota 4Runner should be at the top of your list because no one else does it better.