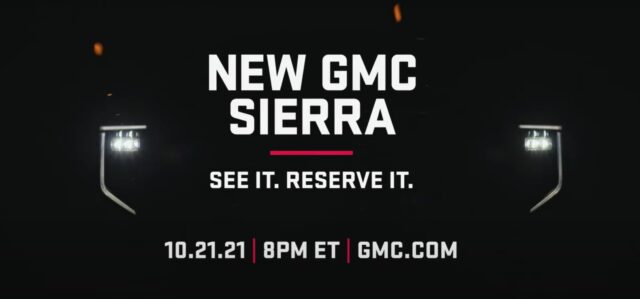 GMC has announced that the updated 2022 Sierra 1500 pickup will debut next week on October 21. GMC has also released a teaser video of the new Sierra, in which it calls it the "most luxurious and advanced" truck in its class.
The teaser reveals that the 2022 Sierra is getting new headlights and a larger grille.
GMC has already confirmed that the new Sierra will also be available with GM's Super Cruise tech.