Hummer is officially back with the debut of the 2022 GMC Hummer EV – a fully electric truck that will compete with other upcoming EVs, like the Tesla Cybertruck and electric Ford F-150.
The first Hummer EV to arrive is the Edition 1, which is powered by three electric motors with torque vectoring that generate a combined 1,000 horsepower and an estimated 11,500 pound-feet of torque. The motors get their energy from a 24-module Ultium battery pack that gives the Hummer EV a driving range around 350 miles.
The Hummer EV also can support 800-volt fast charging up to 350 kW, which can add 100 miles of range in only 10 minutes.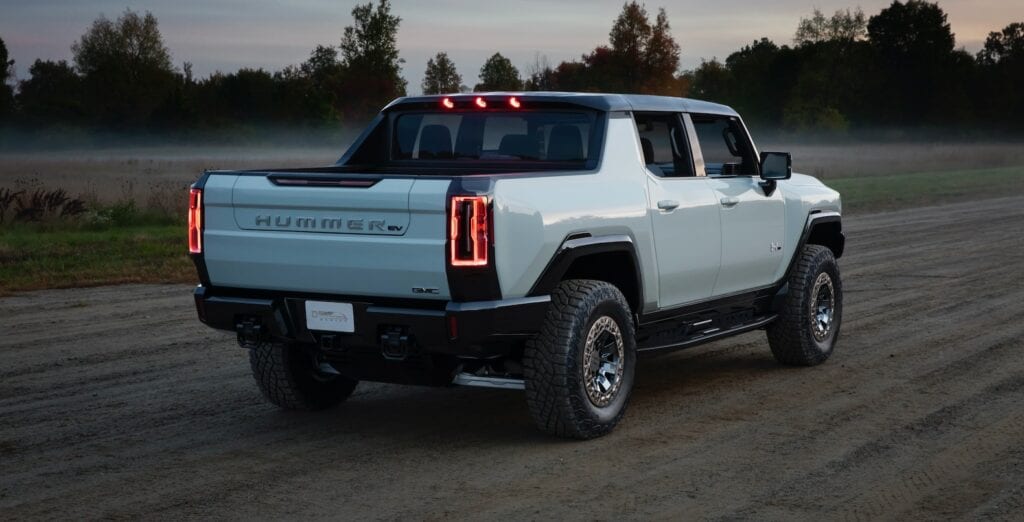 A two-motor Hummer EV is coming later and a three-motor version without torque vectoring.
Other highlights are a fully independent suspension with adaptive air shocks that has a height adjustment range of 6 inches and 35-inch mud terrain tires. The Hummer EV has a fording depth of 2 feet and can climb over an 18-inch vertical obstacle. For even more capability, the Hummer EV can fit 37-inch wheels.
We also can't ignore the four-wheel steering with Crab Mode, which allows for diagonal driving and there are 18 camera views to help you get over the terrain.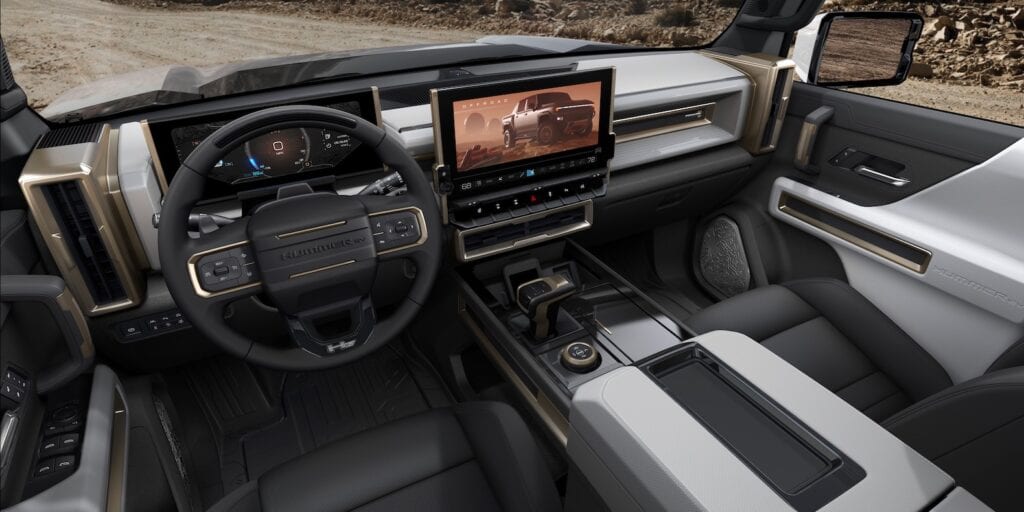 Inside there's a big 13.4-inch infotainment screen and a 13.2-inch digital instrument display. The Hummer EV will also get Super Cruise with automatic lane-changing. The Edition 1 also gets removable clear roof panels, which can be stowed in the front cargo area.
Production of the Hummer EV Edition 1 kicks off next year and the pricing starts at $112,595. The regular top version will arrive in fall 2022 starting at $99,995. In spring 2023, the mid-level trim ($89,995) will arrive with three motors without torque vectoring. The base two-motor Hummer EV will arrive in spring 2024 starting at $79,995.