Sadly 2022 is the final year of production of the Ford GT supercar, but to celebrate the end of the GT, Ford is introduction the 2022 Ford GT Heritage Edition. The special GT pays homage to the 1964 Ford GT prototypes, which still hold the title as America's only Le Mans-winning supercar.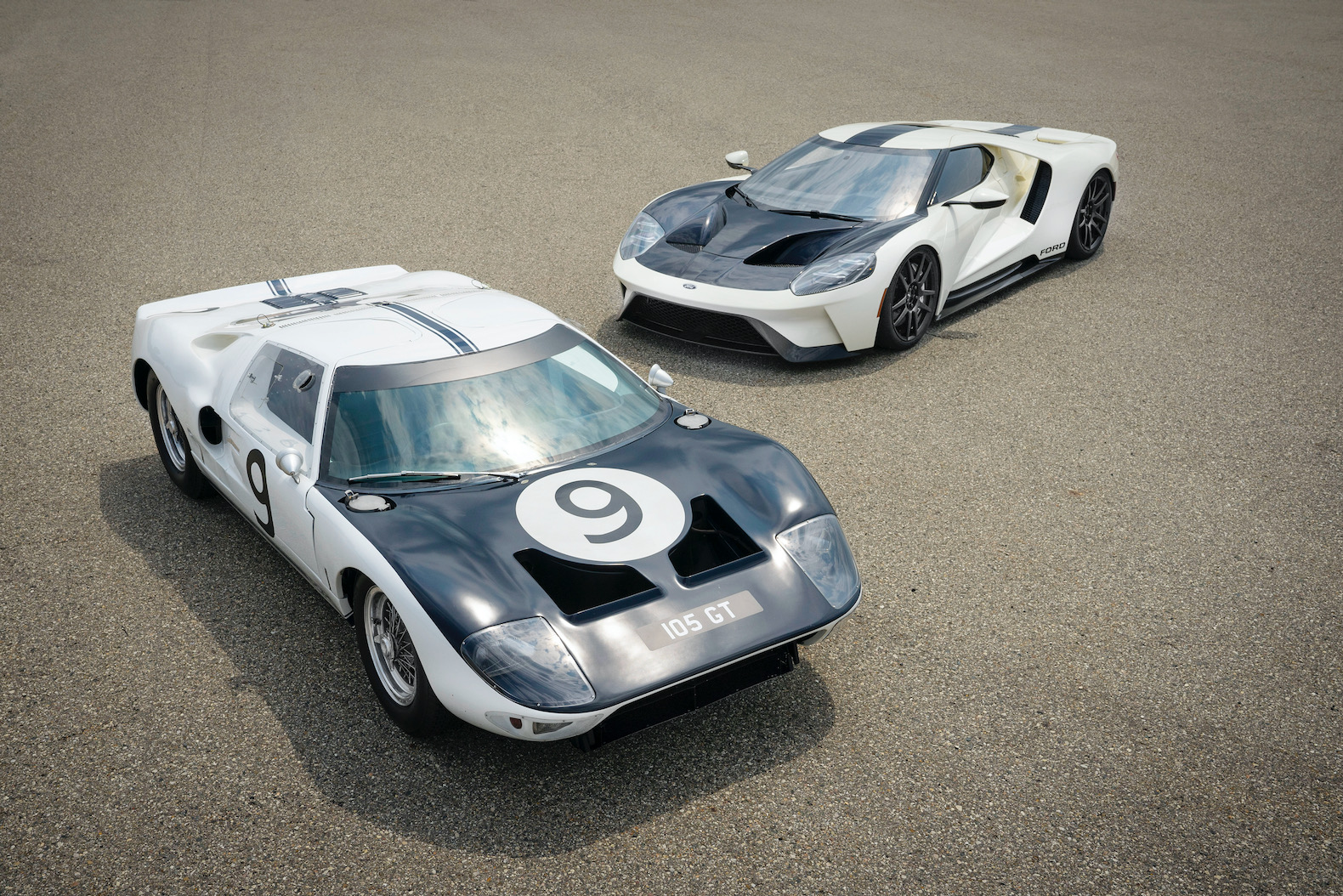 "This is the first Ford GT Heritage Edition that goes beyond celebrating race wins – this one goes deep, and honors the earliest of Ford supercar heritage," said Mike Severson, Ford GT program manager. "The Ford GT '64 Prototype Heritage Edition is a modern interpretation of the original, with no mistaking what this car is paying tribute to."
The Ford GT '64 Prototype Heritage Edition is painted in Wimbledon White paint with Antimatter Blue graphics. It also gets 20-inch Antimatter Blue-painted carbon fiber wheels, an exposed carbon fiber front splitter, side sills, mirror stalks, engine louvers and rear diffuser finished in gloss. The stopping power is provided by Brembo brake calipers lacquered in silver with black graphics.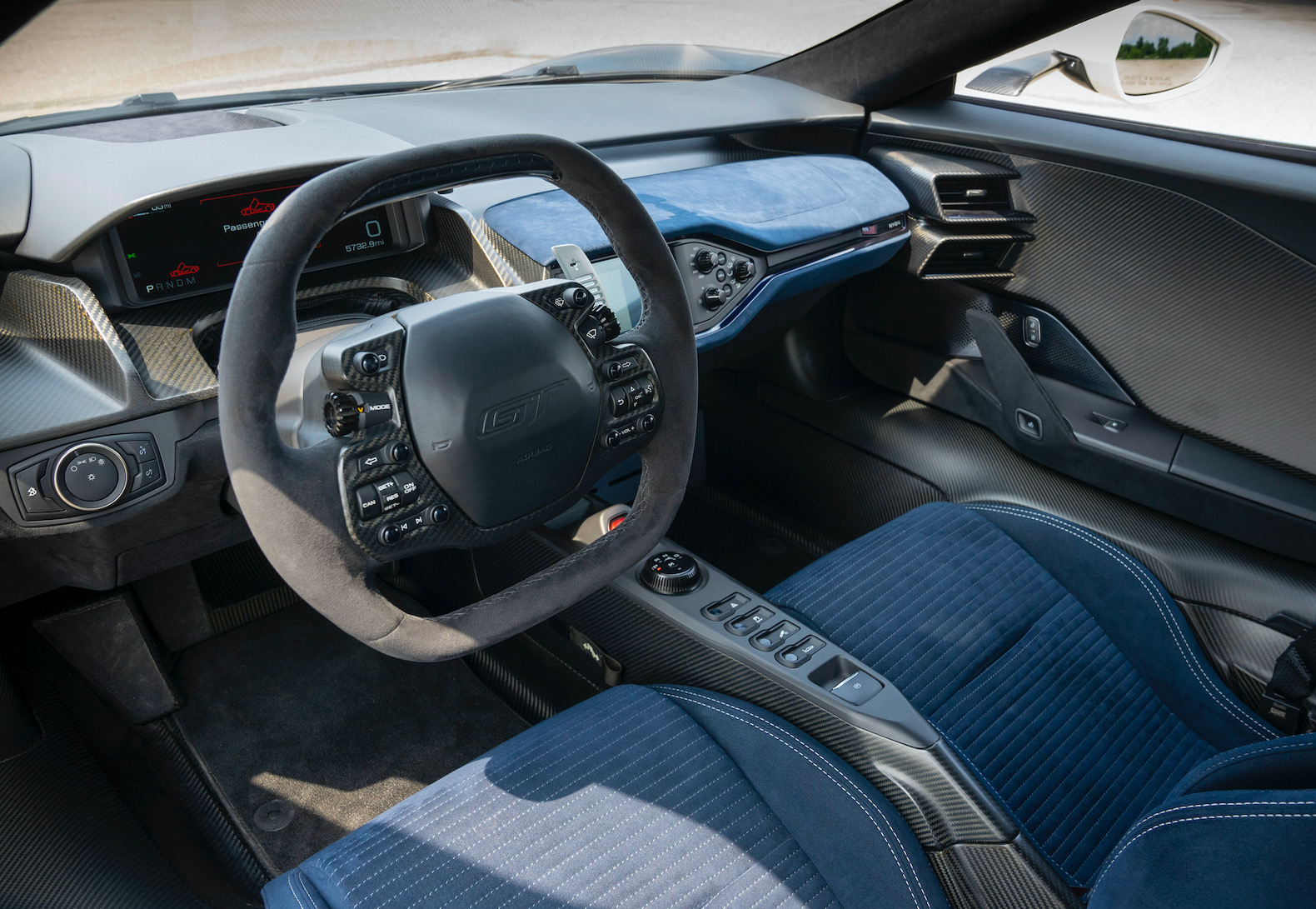 The carbon fiber theme carries over into the interior as well with carbon fiber door sills, lower A-pillars and console, plus matte carbon fiber registers. The carbon fiber seats are wrapped in Lightspeed Blue Alcantara, while the instrument panel is wrapped in Ebony leather and Lightspeed Blue Alcantara.
Production of the 2022 Ford GT is slated to begin in January.