Chevy has announced that it will pace all three Nascar series races this weekend at the Daytona International Speedway, which includes the Daytona 500, World Truck Series and Xfinity Series. To go with the announcement it unveiled the three pace cars, the Camaro, Corvette and Silverado.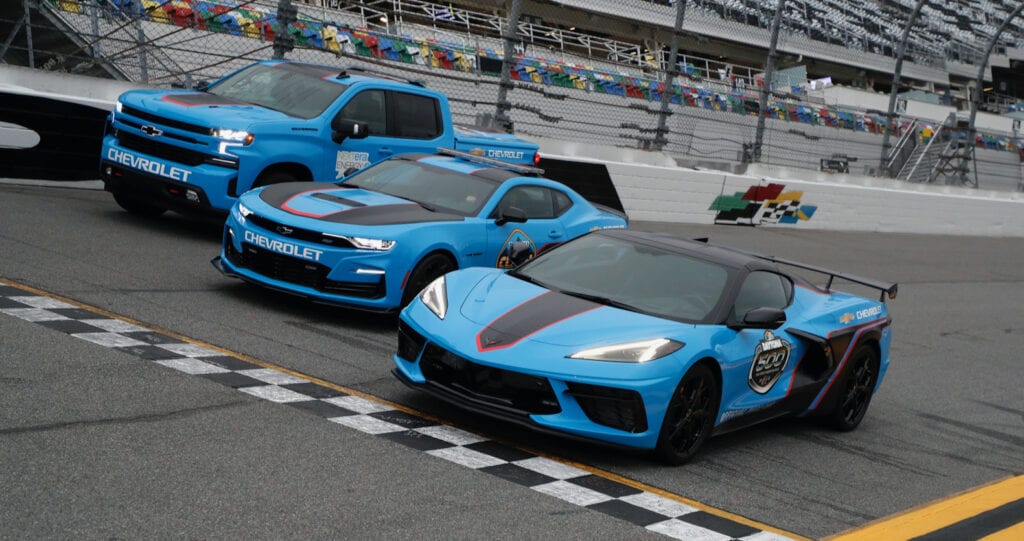 Well in that announcement, Chevy also made a little note about the 2022 Camaro. The 2022 Camaro is getting a new exterior color that's borrowed from the 2021 Corvette Stingray: Rapid Blue.
The Camaro pace car is painted in Rapid Blue and features special livery.
You'll get to see all three pace cars this weekend in the same Rapid Blue, but the Silverado will not be available in the unique blue color.