What do we have here? Here's your first look at the 2022 BMW M5 CS. Why is it so important, well it has 627 horsepower and it's 230 pounds lighter than the M5 Competition. Plus it can reach 60 mph in only 2.9 seconds.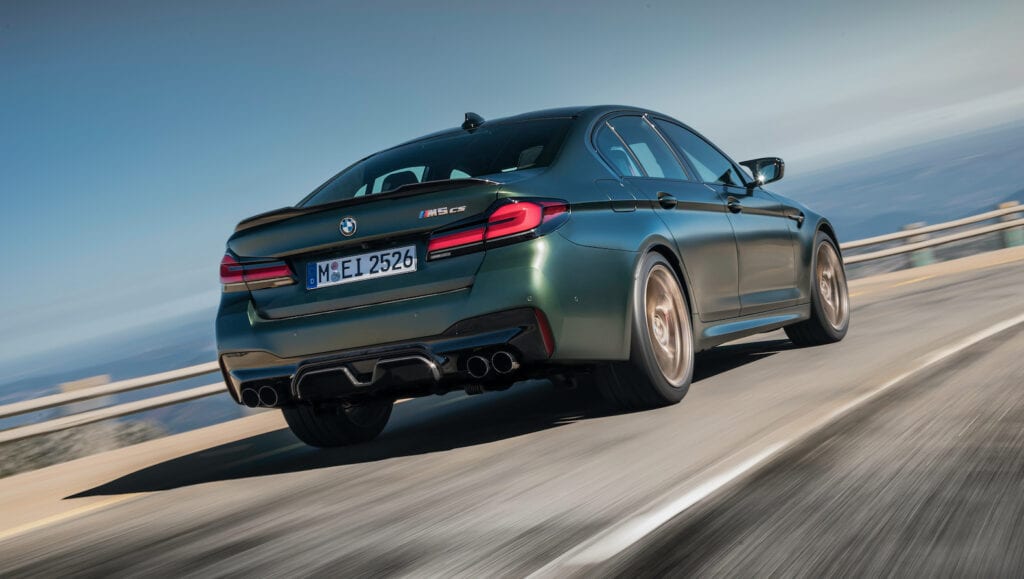 The M5 CS is powered by a 4.4-liter twin-turbocharged V8 that has 10 more horsepower than the M5 Competition. Coupled with the extra horsepower and reduced weight, the M5 CS is the ultimate M5. It's 0-60 mph time is 0.2 seconds quicker than the M5 Competition and it has a top speed of 190 mph.
It rides on the same suspension as the M5 Competition, but the adaptive dampers have been retuned. Pirelli P Zero Corsa tires are optional at no extra cost.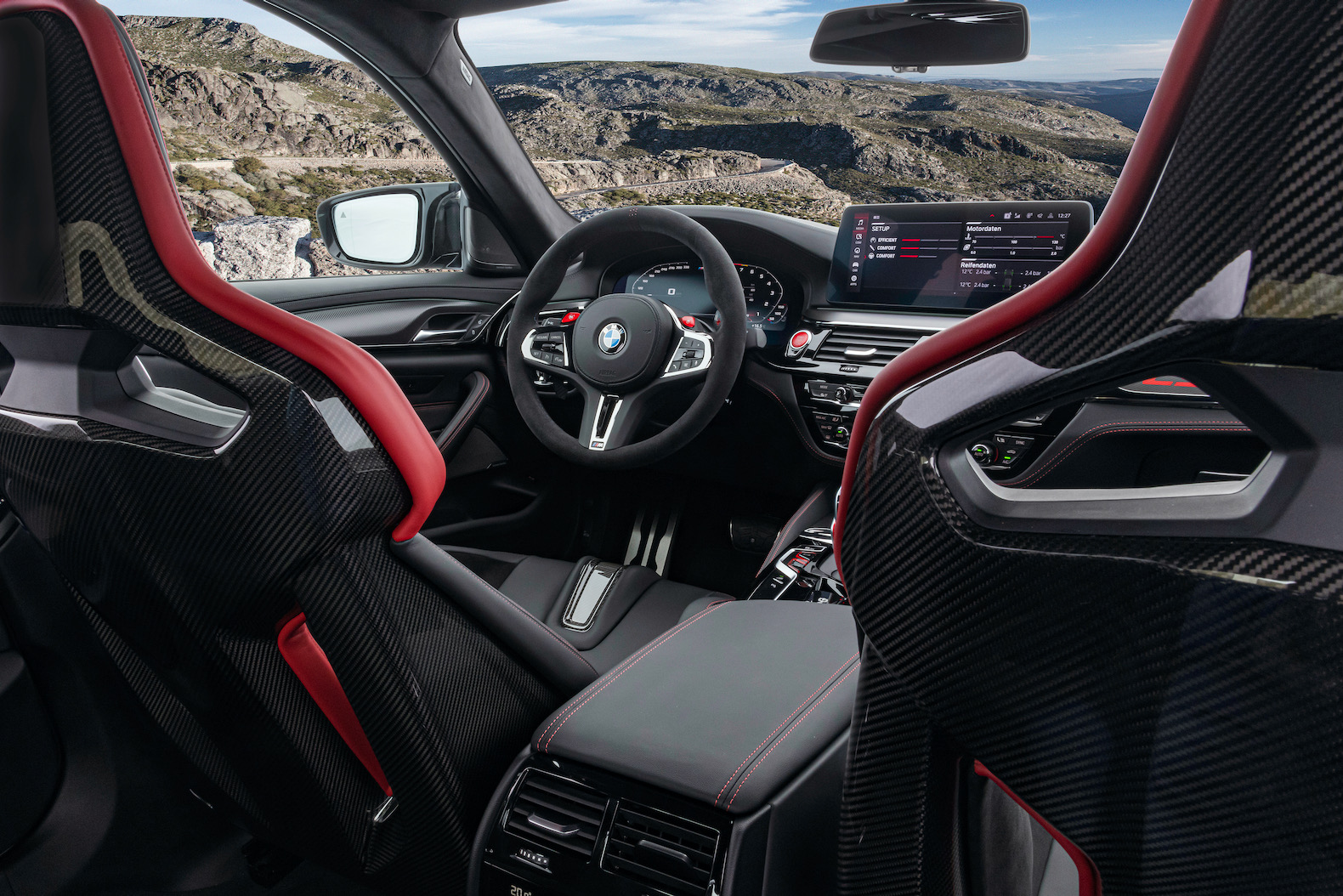 BMW was able to reduce the weight by removing some of the sound-deadening materials, plus the exterior has lots of carbon fiber bits. Inside there's room for four passengers with M carbon bucket seats in the front and individual bucket seats in the rear.
The 2022 BMW M5 CS starts at $142,995, including destination and it is scheduled to arrive in the second half of 2021. If you want one, you'll want to act fast, since BMW only plans to build the M5 CS for one year.