Summer is almost here and if you're ready to have some fun in the sun, BMW has unveiled the 2022 BMW M4 Competition Convertible. The M4 Competition Convertible takes everything you like or don't like about the M4 Competition and deletes the roof for the ultimate open-air experience.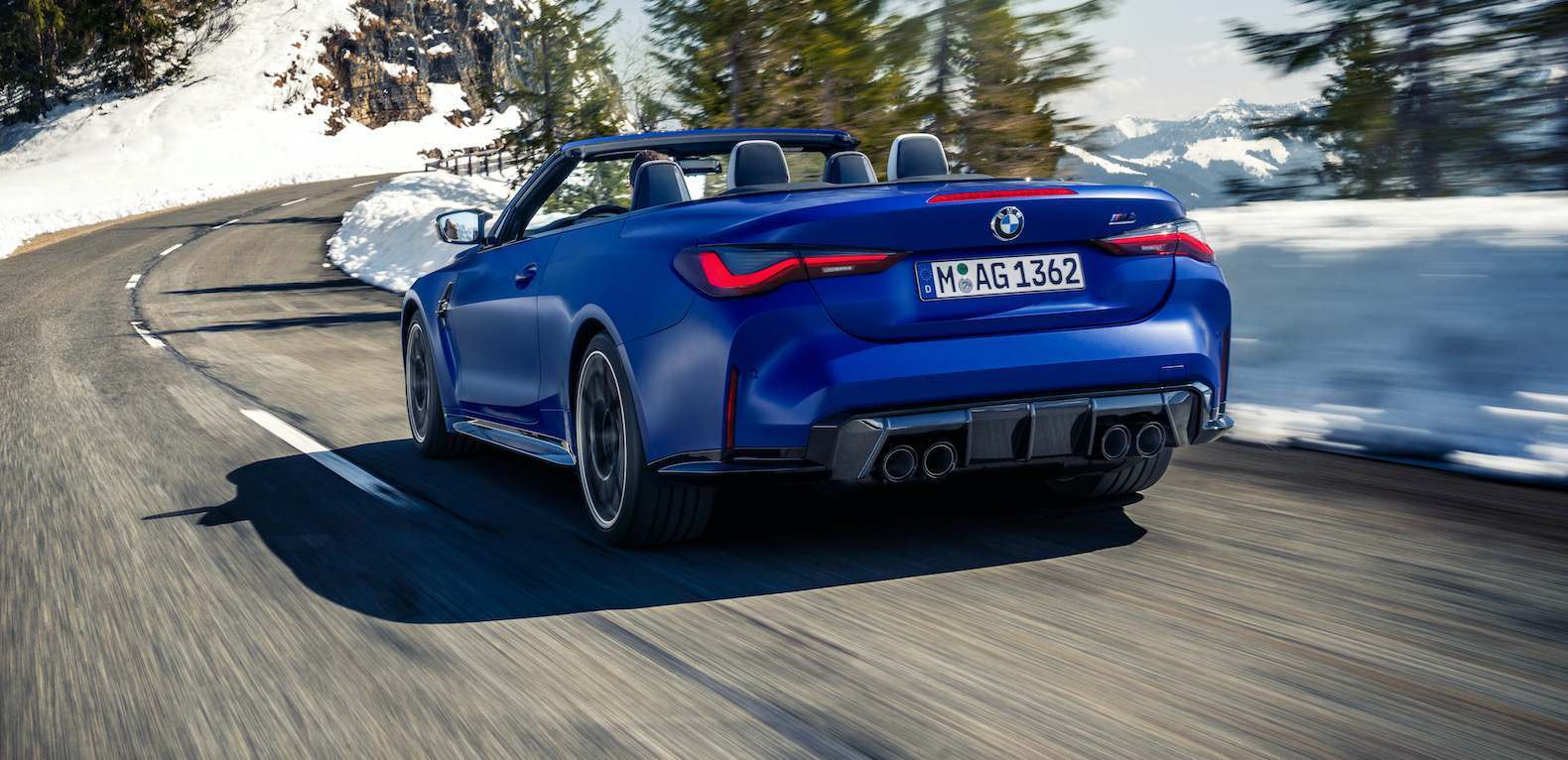 The 2022 M4 Competition Convertible is powered by the S58 inline-six cylinder engine, which has 503 horsepower and 479 pound-feet of torque. That's a huge increase over the last-generation M4 Competition with an additional 59 hp and 73 pound-feet. The big news is that the M4 Competition Convertible now has all-wheel drive, which is the first time that the M4 Convertible's engine has powered all four-wheels.
BMW says that the convertible can accelerate from 0-60 mph in 3.6 seconds. You can also open or close the roof in 18 seconds at speeds up to 31 mph.
Production of the M4 Competition Convertible is slated to start in September with the first deliveries taking place in October. The pricing starts at $87,295, including destination.