Bentley has already announced that it plans to offer a fully electric lineup by 2030, but as of right now it only offers the Bentayga hybrid. Well now it's unveiled its second electric model, the Flying Spur plug-in hybrid.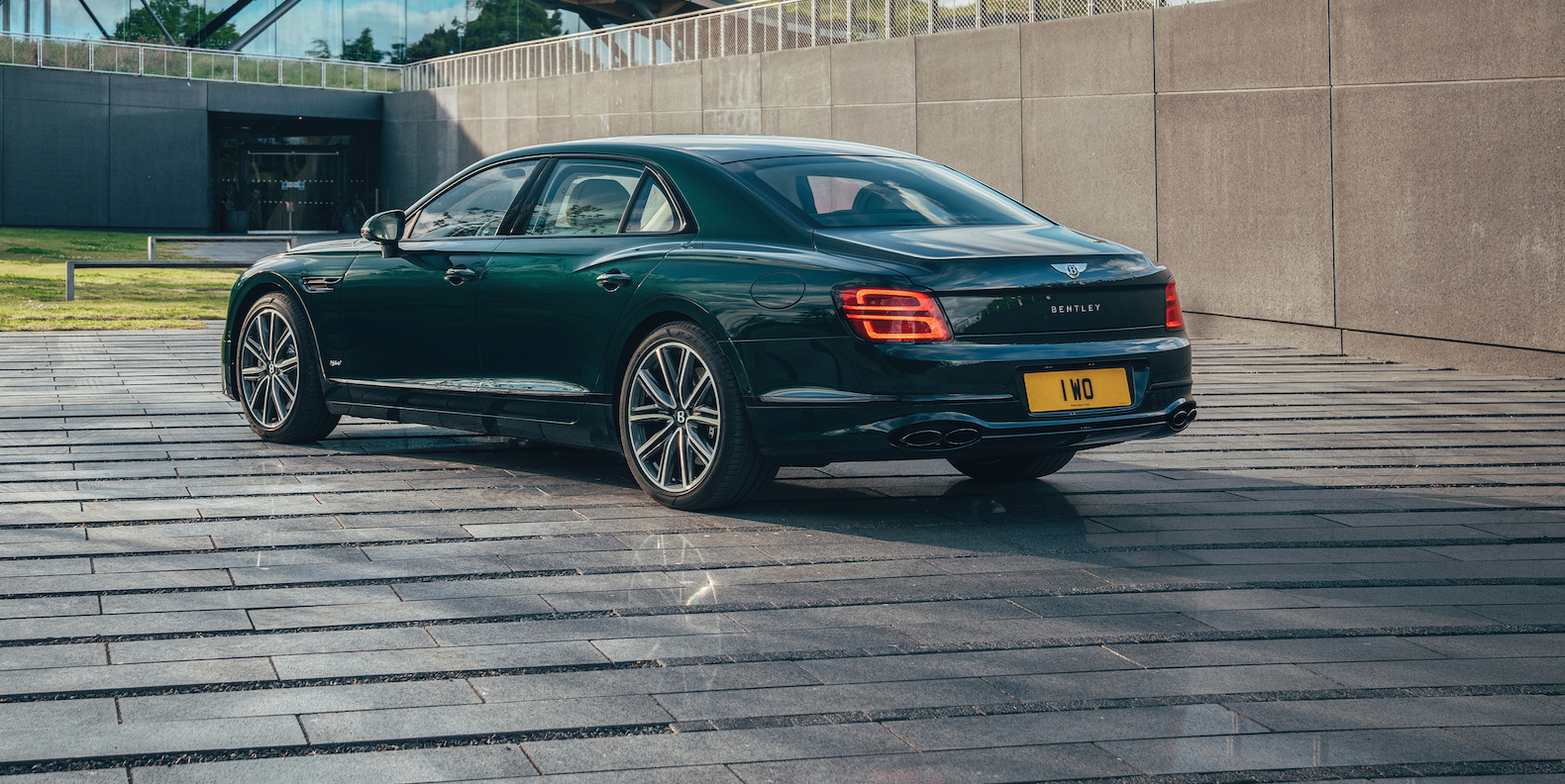 The 2022 Flying Spur plug-in hybrid is powered by a twin-turbocharged 2.9-liter V6 with 410-hp and a 134-hp electric motor that's sandwiched between the eight-speed dual-clutch transmission and the engine. The combined output is 536 horsepower, which is 93 hp more than the Bentayga hybrid and 553 lb-ft. of torque.
The Flying Spur plug-in hybrid accelerates from 0-60 mph in 4.1 seconds and it has a top speed of 177 mph. The powertrain is powered by a 14.1 kWh battery pack, which will give it an electric range around 25 miles on Europe's WLTP testing cycle. The Flying Spur has an EV mode, Hybrid mode and Hold mode, with the latter being able to maintain the electric charge for use at a later time.
On the outside the Flying Spur plug-in hybrid doesn't look that different from the rest of the lineup. There's a hybrid badge on the front fender. Bentley has not announced the pricing for the 2022 Bentley Flying Spur plug-in hybrid.