Last month Bentley unveiled the 2022 Continental GT Speed Coupe and now we have our first look at the convertible version.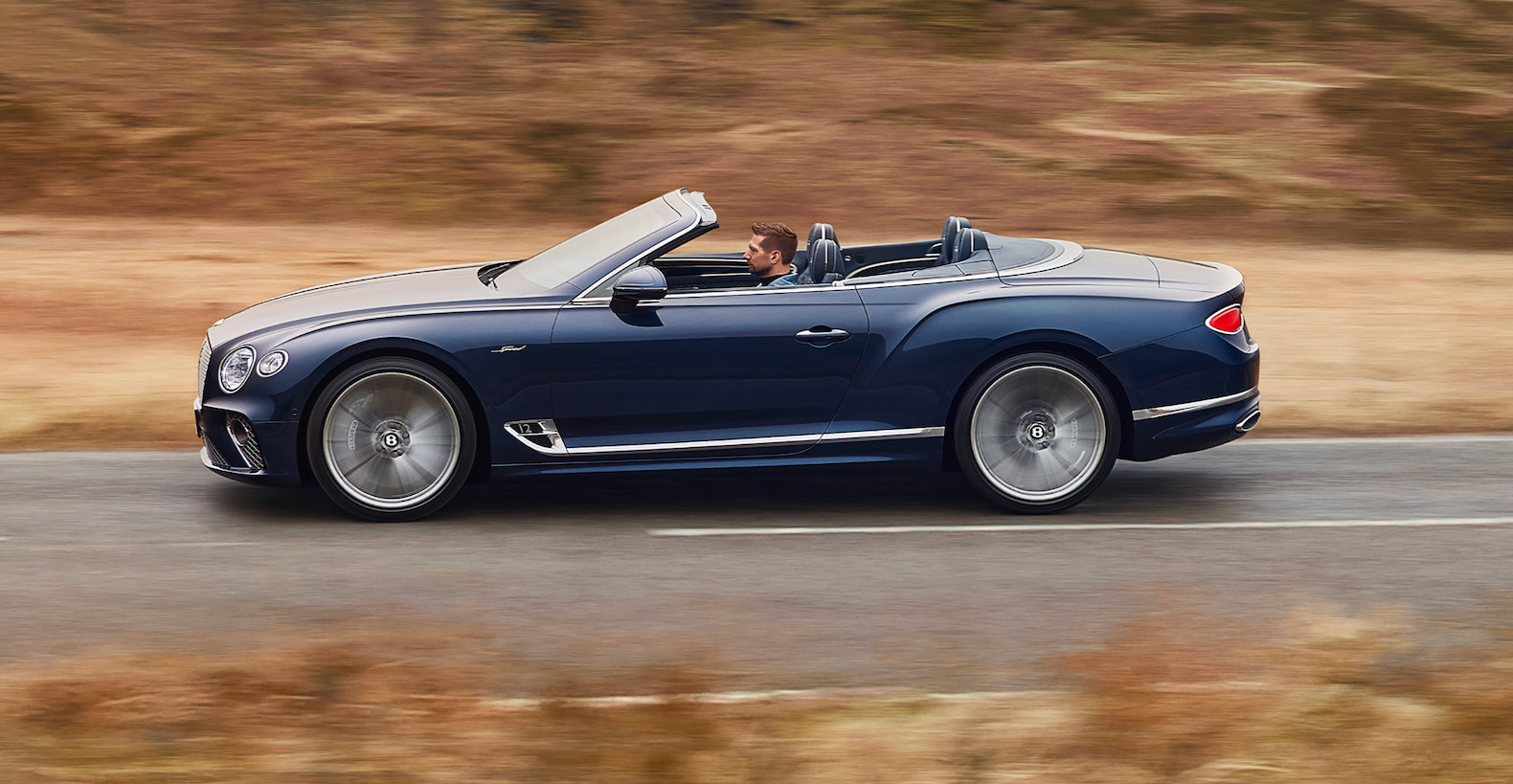 Just like the coupe, the Continental GT Speed Convertible is powered by a twin-turbocharged 6.0-liter W12 engine that generates 650 horsepower and 664 pound-feet of torque. The engine is mated to an eight-speed dual-clutch transmission and an all-wheel drive system.
The convertible is just a blip slower than the coupe with a 0-60 mph time of 3.6 seconds compared to 3.5 seconds. The coupe and convertible both have a top speed of 208 mph.
The Continental GT Speed Convertible stands out from the standard model thanks to its dark-tinted grille mesh, different side sills and massive 22-inch wheels. The roof opens and closes in 19 seconds and the soft top is available in seven colors.
Bentley has not announced when the 2022 Continental GT Speed Convertible will be available.