As expected, Toyota has revived the Venza name for a new hybrid crossover, which just debuted this morning. The 2021 Toyota Venza is a midsize two-row crossover that's only available with a hybrid powertrain.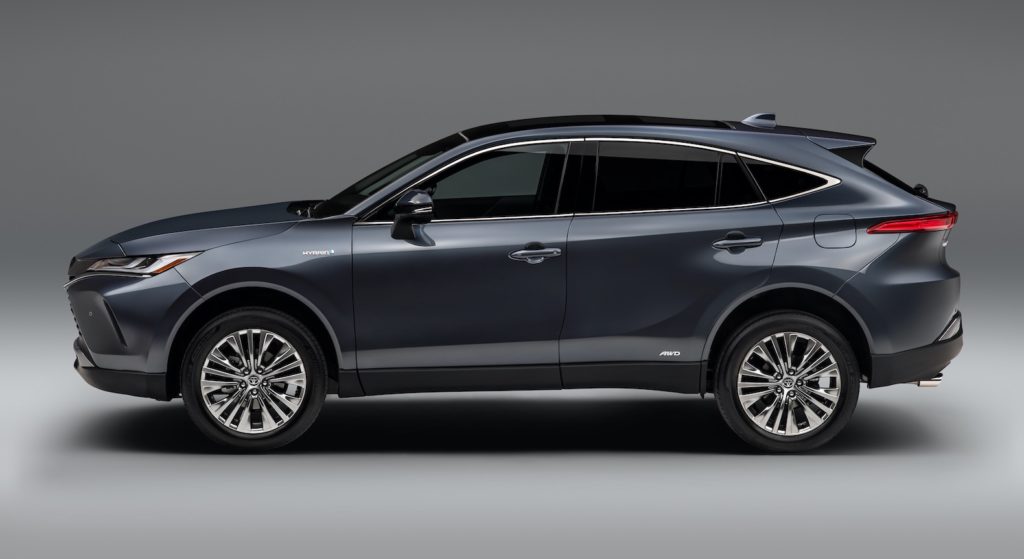 The 2021 Venza is based on the JDM-spec Toyota Harrier and will give Toyota a rival to other midsize crossovers, like the Ford Edge and Honda Passport. It's also based on Toyota's TNGA platform, which is the basis for many of Toyota's latest models.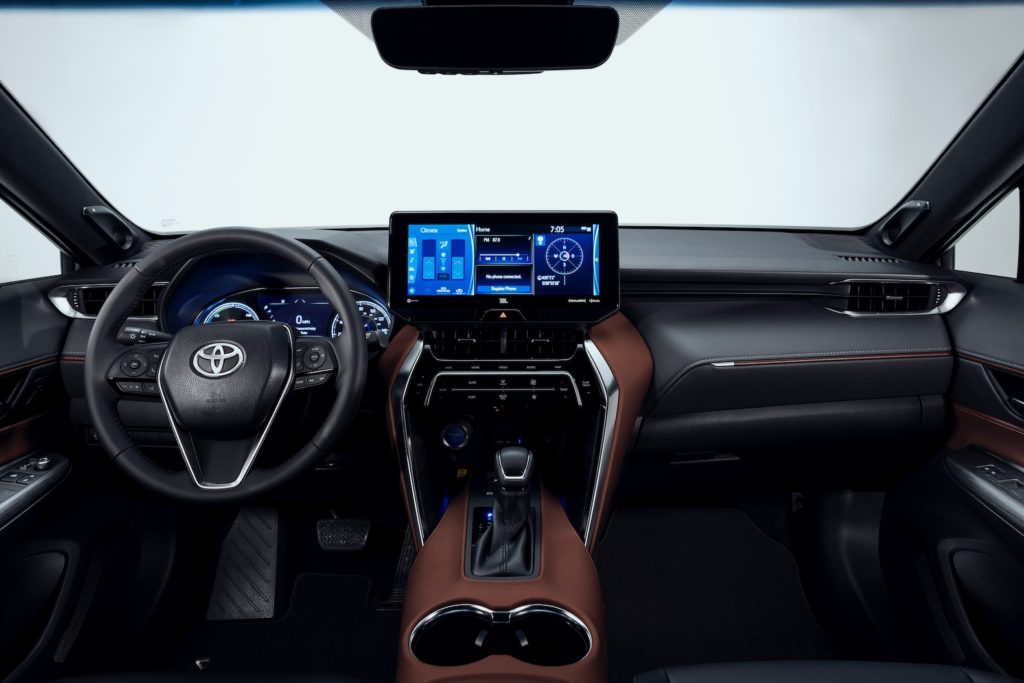 Compared to the RAV4, the Venza is 5.7-inches longer, but it has the same 105.9-inch wheelbase. Due to its more slopping rear window, the Venza actually has less cargo space than the RAV4 with the rear seats up 36 cubic feet compared to 38 cubic feet. The space in the rear seat is also close to the RAV4.
Under the hood the 2021 Venza is powered by a 2.5-liter four-cylinder engine and three electric motors. One electric motor powers the rear axle to give the Venza all-wheel drive and the system generates a total 219 horsepower. Toyota estimates that the Venza will have a 40 mpg combined rating.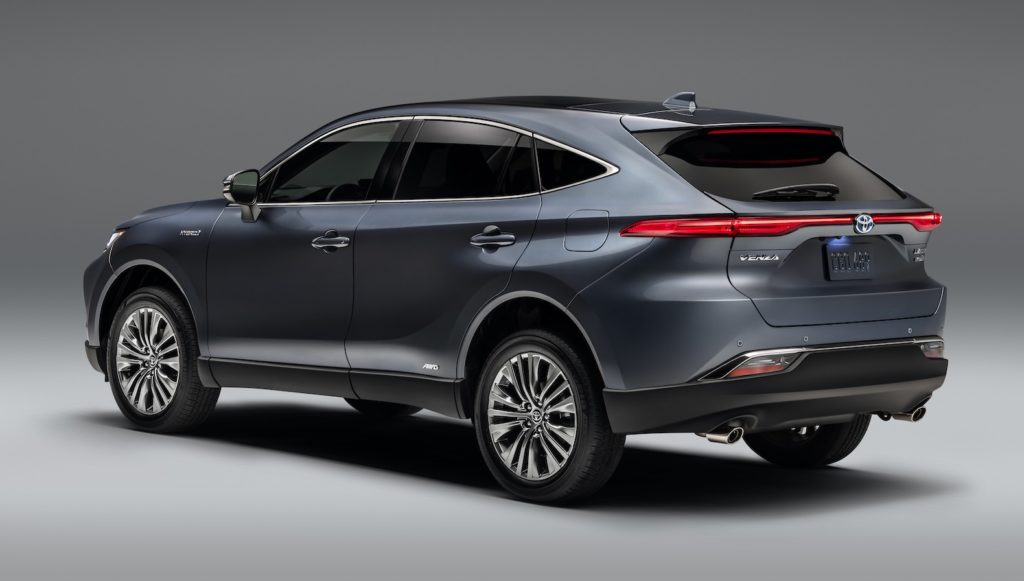 Inside the Venza has a more upscale interior than the RAV4 with higher quality materials and a design that looks more luxurious. At the top of the dashboard there's a 12.3-inch touchscreen display. Other available tech features include a head-up display, a digital rearview mirror and a "frost control" feature for the panoramic glass roof that can adjust the amount of light coming into the cabin.
The 2021 Toyota Venza is going to arrive in August.