Toyota has unveiled the completely revamped 2021 Toyota Sienna minivan. You'll immediately notice how much more style the Sienna now has, but then look closely at the hybrid badge on the front doors, which signals there's even more that's changed.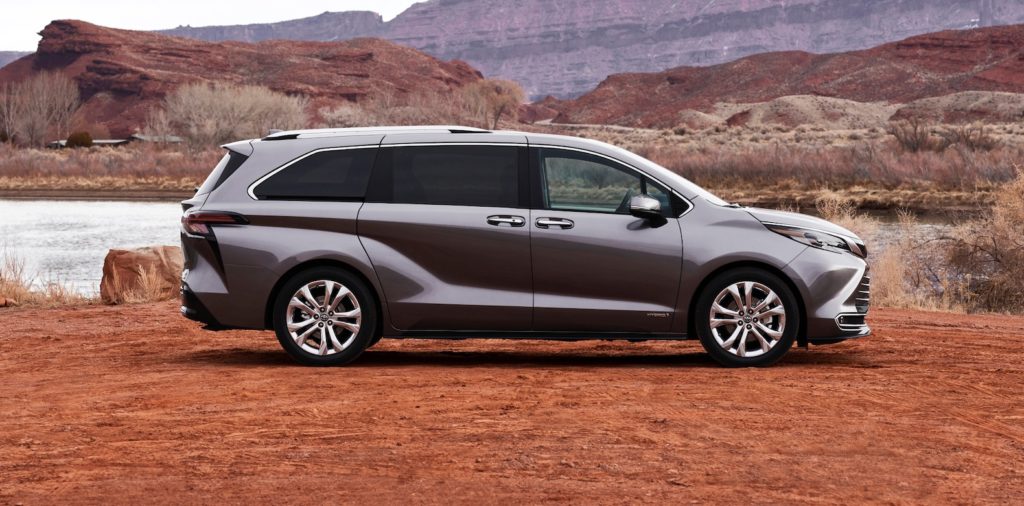 The 2021 Sienna now has more style than any of the past Sienna models. It stands out with its sculpted lines and aggressive face. It also borrows styling cues from other Toyota models, like at the rear with its taillights that look similar to the Camry's. Underneath that new sculpted body, the Sienna is now based on Toyota's TNGA platform, which is used by most of Toyota's models.
Under the hood the 2021 Sienna is powered by a 2.5-liter engine that's mated to two electric motors. The hybrid powertrain generates 243 horsepower, which is 53 less horsepower than the old 3.5-liter V6 generated. But that shouldn't matter much when you consider how much more fuel efficient the 2021 Sienna is with its 33 mpg combined rating, which is a 12 mpg improvement.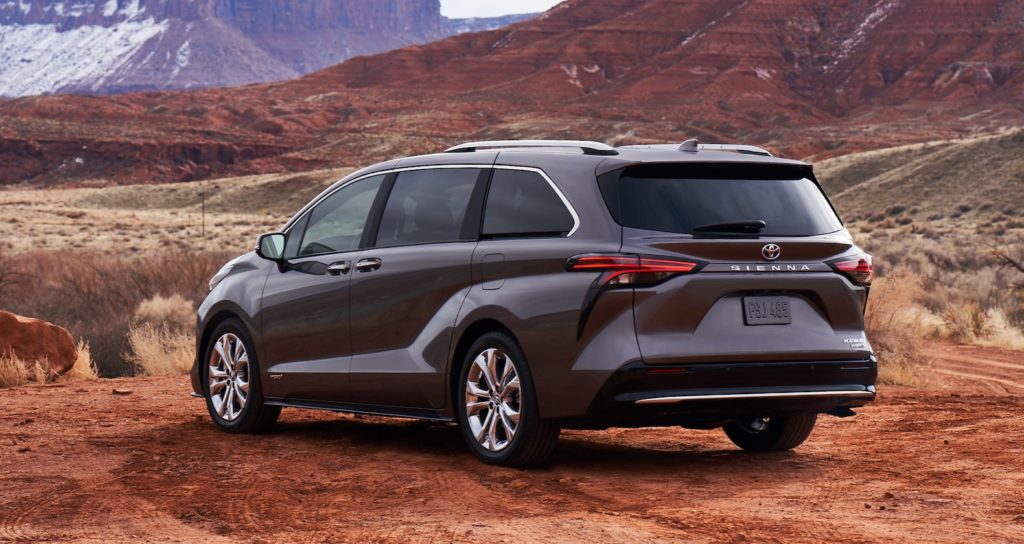 Just like before, the 2021 Sienna is available with all-wheel drive, which adds a third electric motor to power the rear wheels.
Inside new Sienna continues to offer room for up to eight passengers. The lower trim models have a stowable eighth seat in between the second-row captain's chairs. The captain's chairs can also slide back and forth on upper trim levels to provide room for a recliner-like footrest. If you're one of those minivan owners that likes to take out the seats, you'll be disappointed that the new Sienna's second row seats are no longer removable, since they now house the side airbags.
There's also a four-zone climate control system, 18 cupholders, Wi-Fi and a new voice-amplification system to make it easier for the driver to talk to passengers in the back.
The 2021 Toyota Sienna is scheduled to arrive by the end of the year.