Toyota has unveiled the one-off 2021 GR Supra Sport Top, which gets a nice targa top, for the virtual SEMA show this year.
The new 2021 GR Supra Sport Top concept is a follow up to the 2020 GR Supra Heritage Edition that debuted at the SEMA Show. It also appeals to Supra fans with its custom visual and performance upgrades paying homage to the MKIV Supra from the late 1990s.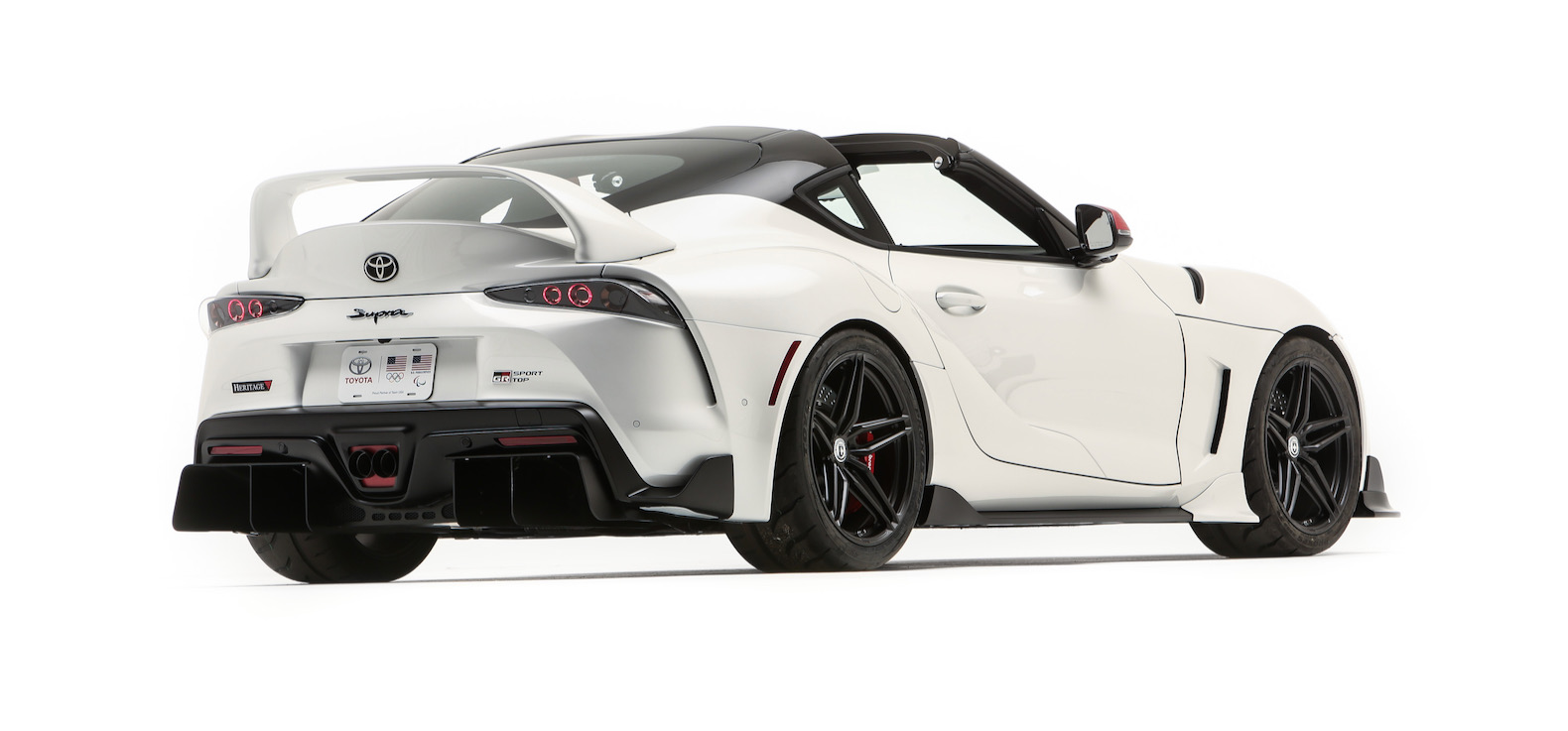 The GR Supra Sport Top is based on last year's Heritage Edition, but the roof has been chopped off and converted into two 3D printed composite roof panels that can be stored in the trunk. The automaker worked with KC's Paint Shop in Fort Worth, Texas to remove the roof.
The concept also received some custom bodywork, round taillights, 19-inch HRE wheels and Brembo brakes.
As of right now, Toyota isn't confirming if a production version will happen, but we hope so.