Buyers that want a zero emissions vehicle are generally only looking at battery electric vehicles, but many buyers forget that there's another option – fuel cell EVs. While most electric vehicles today can travel between 200-300 miles on a single charge, Toyota wants to show how the far the Mirai fuel cell vehicle can travel without refueling. To show this, Toyota set out to beat the Guinness World Record for the longest distance traveled in a fuel cell vehicle without refueling, which netted out to an 845-mile trip around Southern California.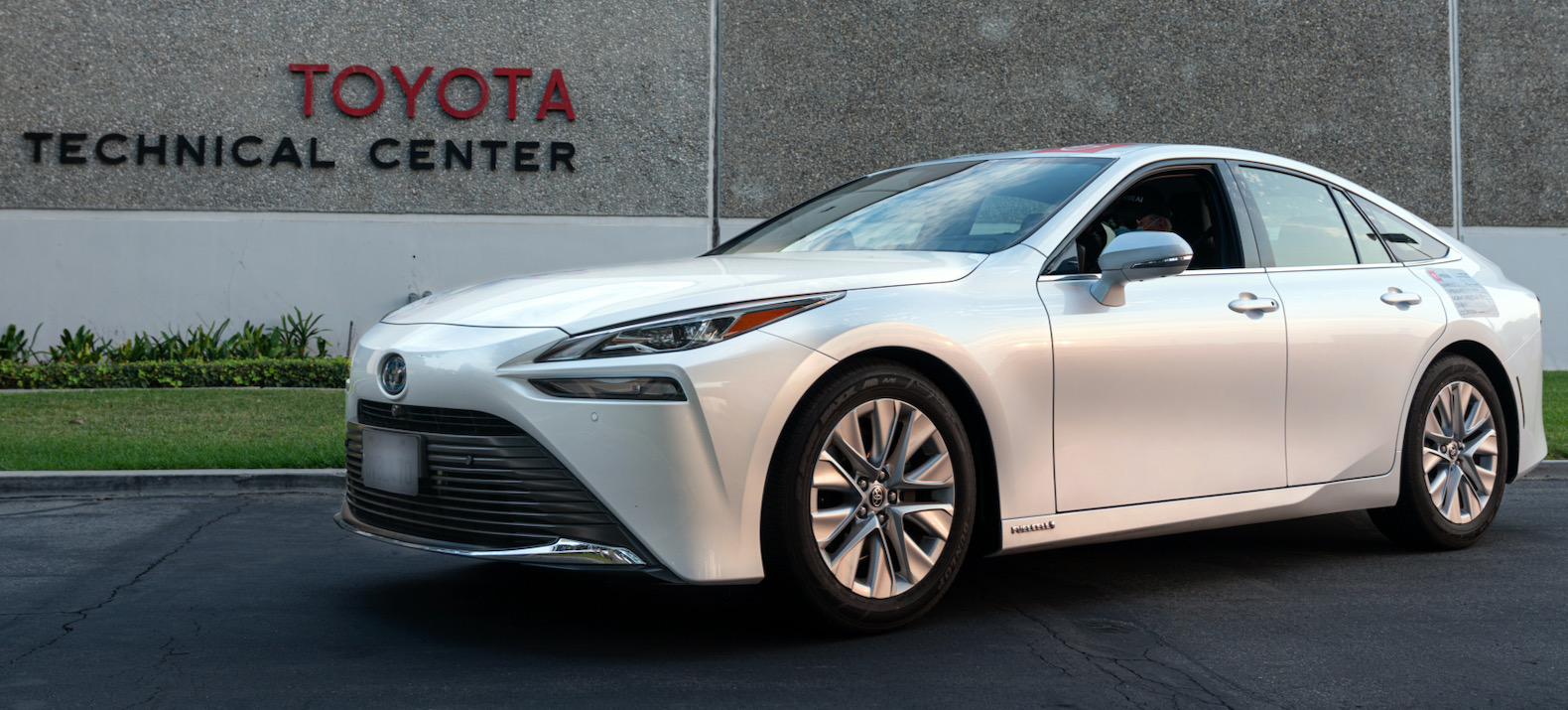 The attempt took place over two days on August 23 and 24 with professional hypermiler, Wayne Gerdes behind the wheel and and Bob Winger as his co-pilot. The official record attempt was monitored by Guinness World Records. On its 845-mile journey, the Mirai achieved a 152 MPGe rating with water as its only emission.
The two-day trip began on Monday, August 23, 2021, at the Toyota Technical Center (TTC) in Gardena, California. The Mirai traveled south to San Ysidro and then north to Santa Barbara cruising through Santa Monica and Malibu beach along the Pacific Coast Highway. The first day they returned to TTC after traveling 473 miles.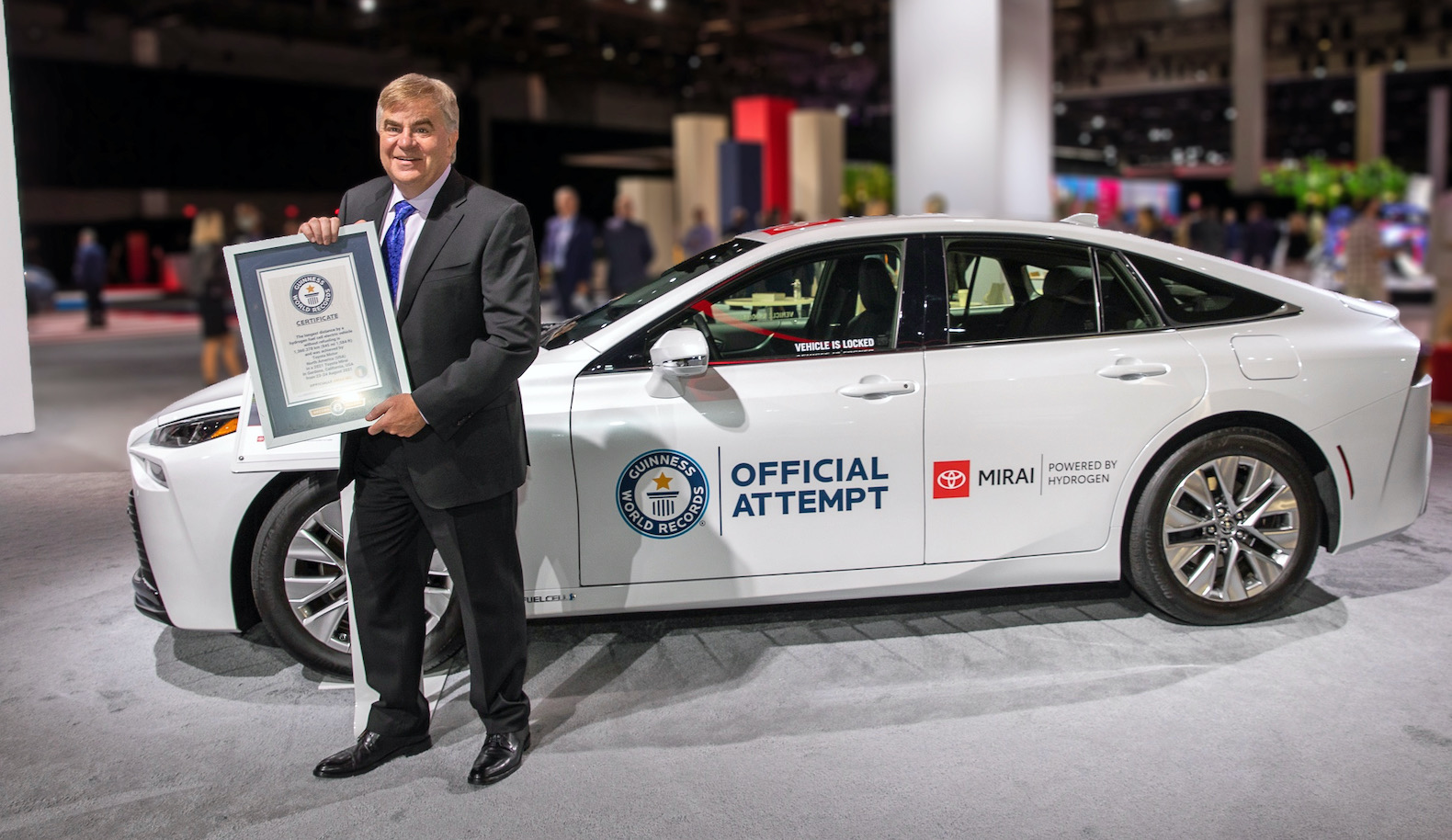 The next day the team traveled 372 more miles around Los Angeles and Orange County before ending back at TTC with a grand total of 845 miles driven. By the end of the trip, the Mirai consumed a total of 5.65kg of hydrogen. Toyota says that if a similar combustion powered sedan traveled the same number of miles it would have emitted about 664 pounds of CO2.
"In 2016, the Toyota Mirai was the first production fuel cell electric vehicle available for retail sale in North America, and now the next generation Mirai is setting distance records," said Bob Carter, executive vice president, Toyota Motor North America. "We are proud to be leaders of this exciting technology, which is just one of a growing lineup of zero emission vehicles in our portfolio."