It's only been a year since the Supra made a comeback and Toyota has already given the Supra several upgrades for the 2021 model year. As expected the 2021 GR Supra is now available with a turbocharged 2.0-liter four-cylinder, but if you don't care about that the six-cylinder also now has more power.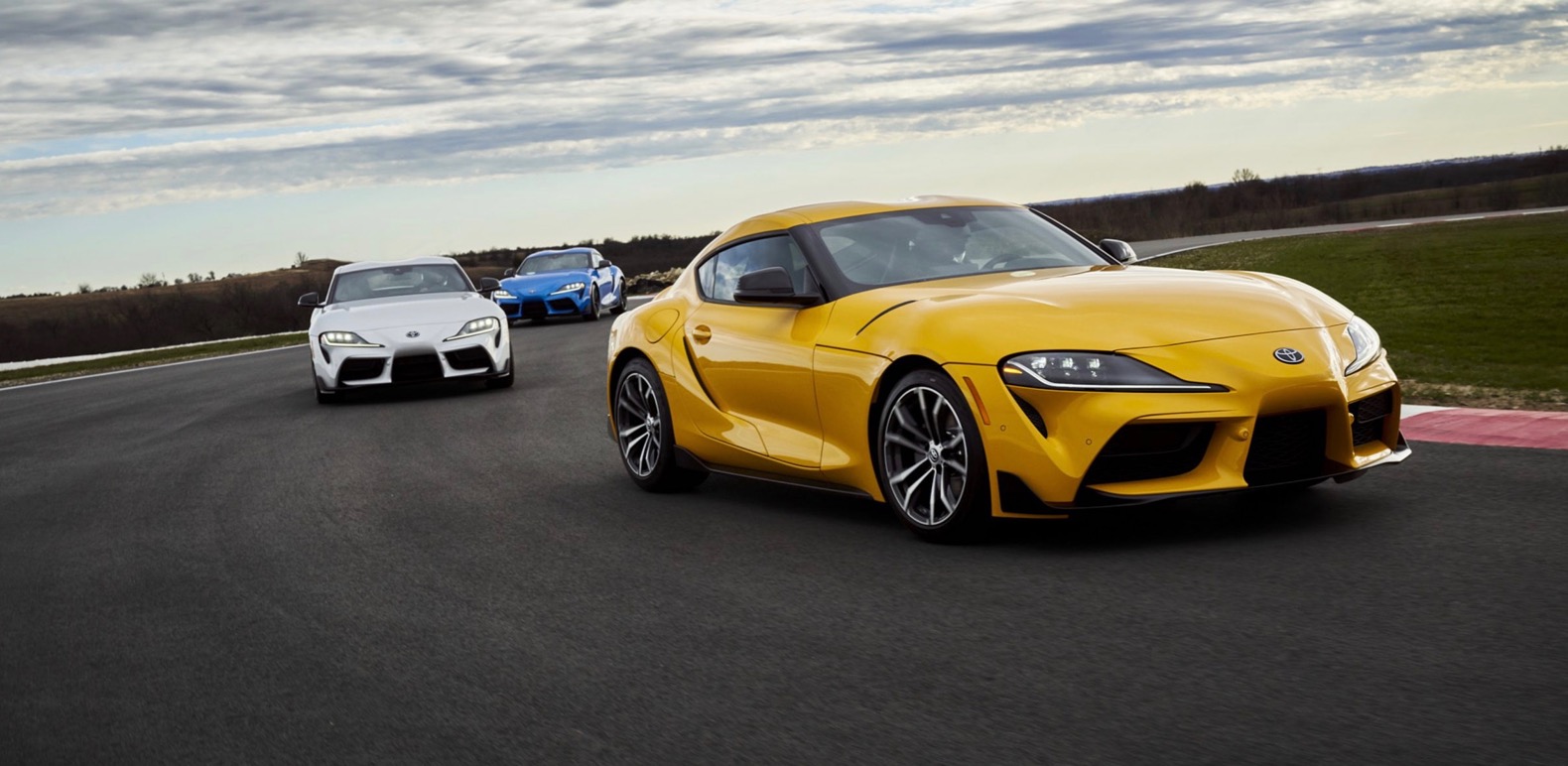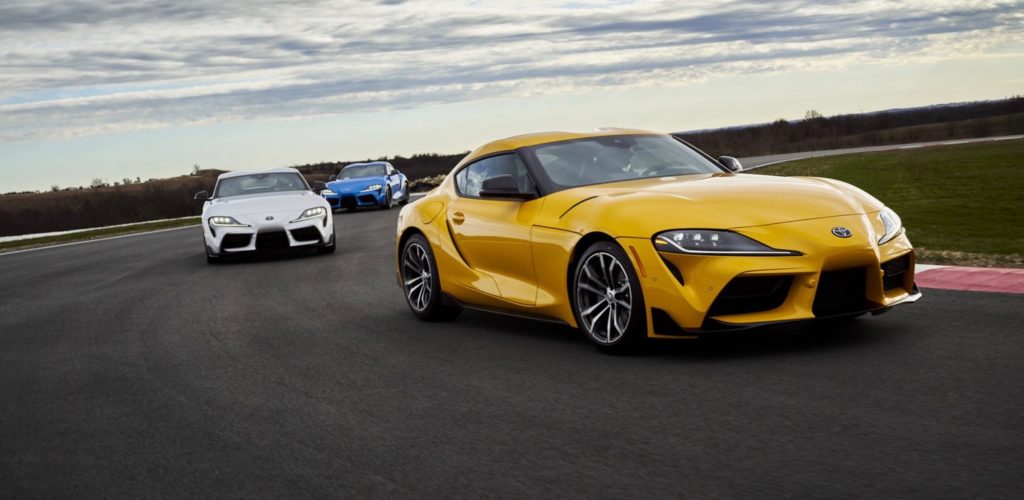 The turbocharged 2.0-liter four-cylinder generates 255 hp and 295 lb.-ft. of torque, which is mated to the same eight-speed automatic transmission as the six-cylinder. The four-cylinder powered Supra takes five seconds to reach 0-60 mph. The Supra 2.0 has the same electronically limited 155-mph top track speed as the Supra 3.0.
The Supra 2.0 comes in 200 pounds lighter than Supra 3.0. Compared to the six-cylinder Supra, the four-cylinder Supra uses smaller front brake rotors. It also doesn't get the Active Differential and Adaptive Suspension that the Supra 3.0 has.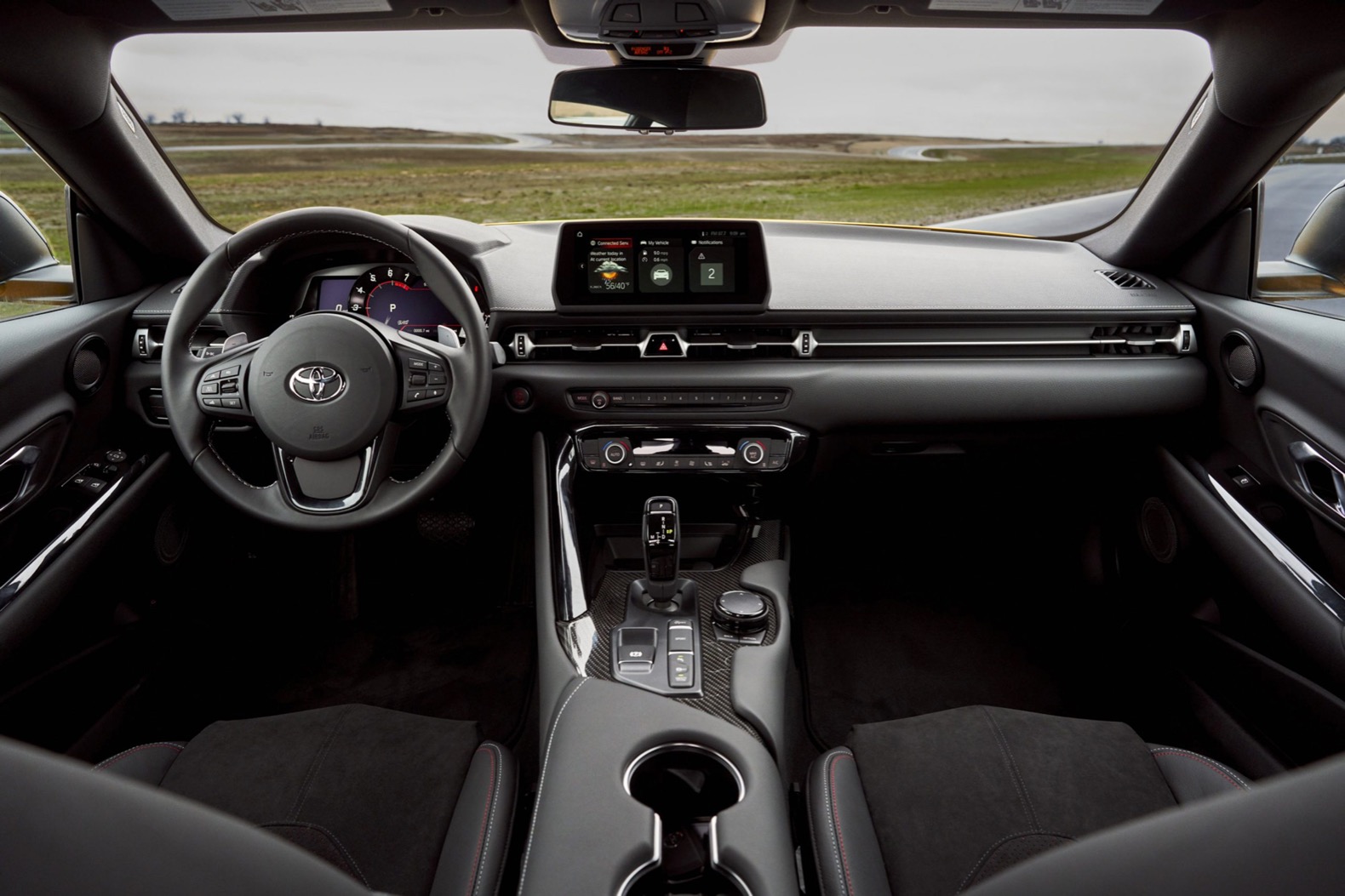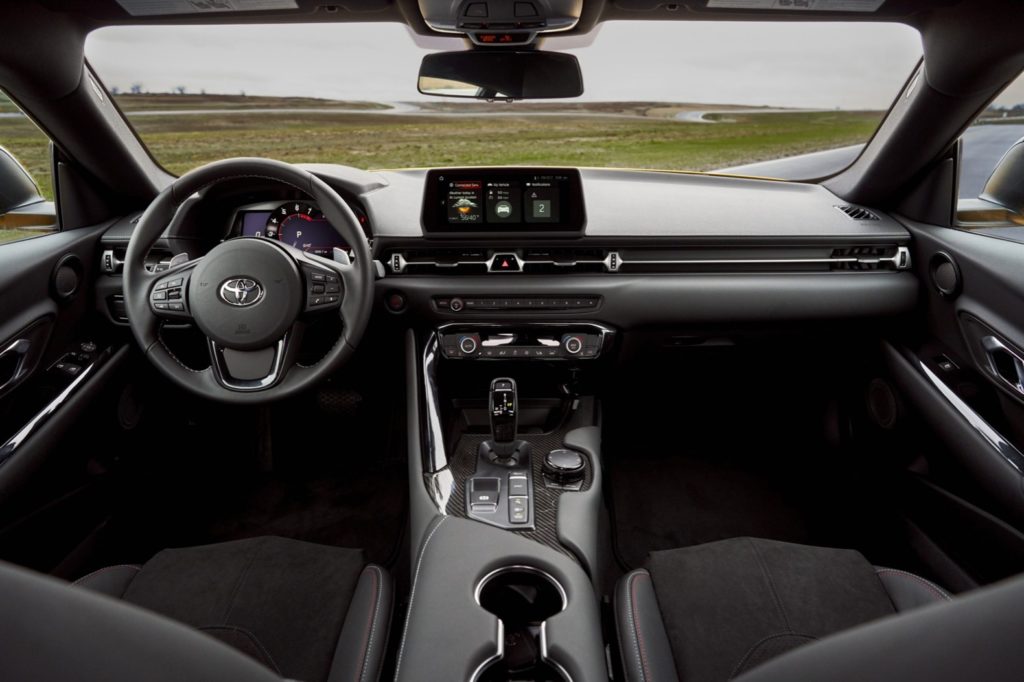 If you want the six-cylinder, the good news is that it now generates 382 horsepower, compared to 335 hp and the torque rating has been increased to 368 lb-ft. up from 365 lb-ft. Toyota's engineers were able to squeeze out the extra power thanks to a new dual-branch exhaust manifold, with six ports instead of two and a new piston design that reduces the engine's compression ratio from 11:1 to 10.2:1.
The Supra 3.0 can can now reach 0-60 mph in 3.9 seconds, compared to 4.1 seconds with the 2020 Supra 3.0. Toyota also retuned the Supra 3.0 chassis, adding lightweight aluminum braces that tie the strut towers to the radiator support to increase lateral rigidity, along with front and rear bump stops and new damper tuning. Toyota also also revised the programming for the electric power steering, Adaptive Variable Suspension, Vehicle Stability Control and Active Differential works.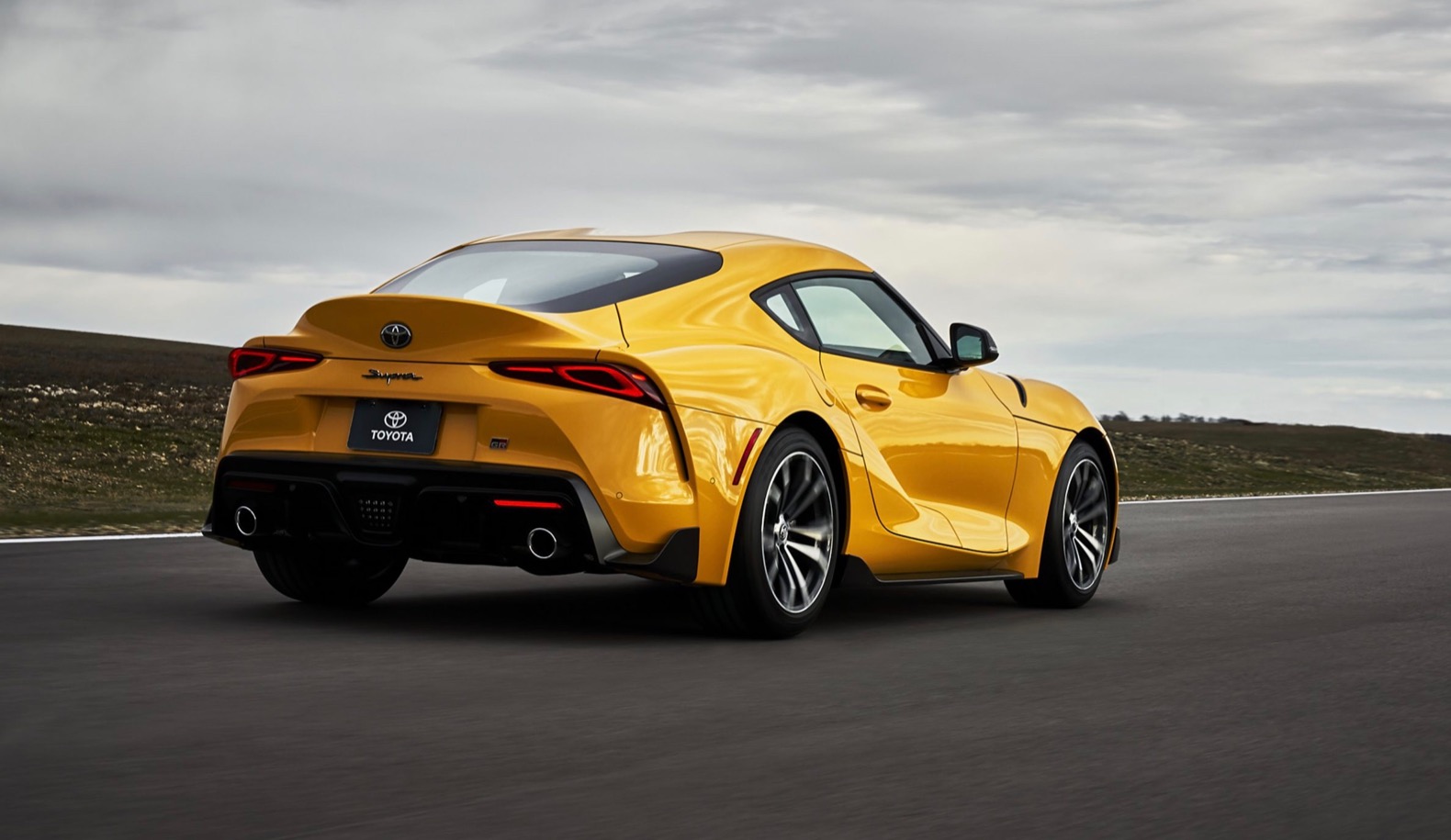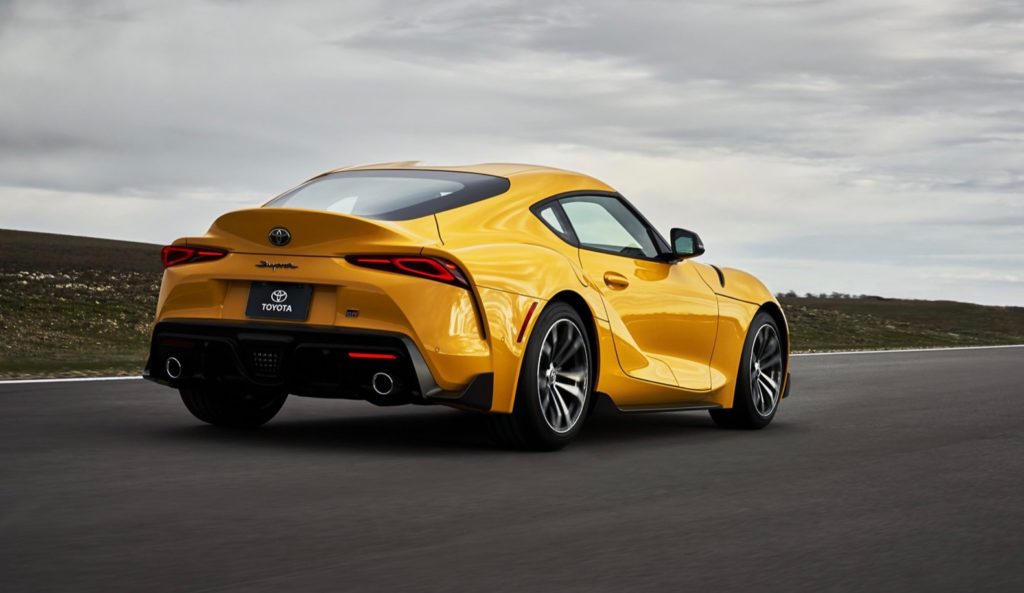 The 2021 Toyota is offering 1,000 new A91 Editions, which are powered by the 3.0-liter inline-six-cylinder engine and will be available in a choice of two colors, Nocturnal or Refraction. It also gets a rear black carbon fiber lip spoiler, matte black wheels, C-pillar graphics and carbon fiber mirror caps. Inside there's a black Alcantara leather interior with blue contrast.