Entry level hatchbacks are out if you're looking for an inexpensive car to get around town. Hatchbacks like the Honda Fit, Toyota Yaris and Nissan Versa are gone and in their place we have small crossovers, like the Honda HR-V, Toyota C-HR and Nissan Kicks. All three of them are after that same entry level buyer, but since they are marketed as crossovers, they are a little more appealing.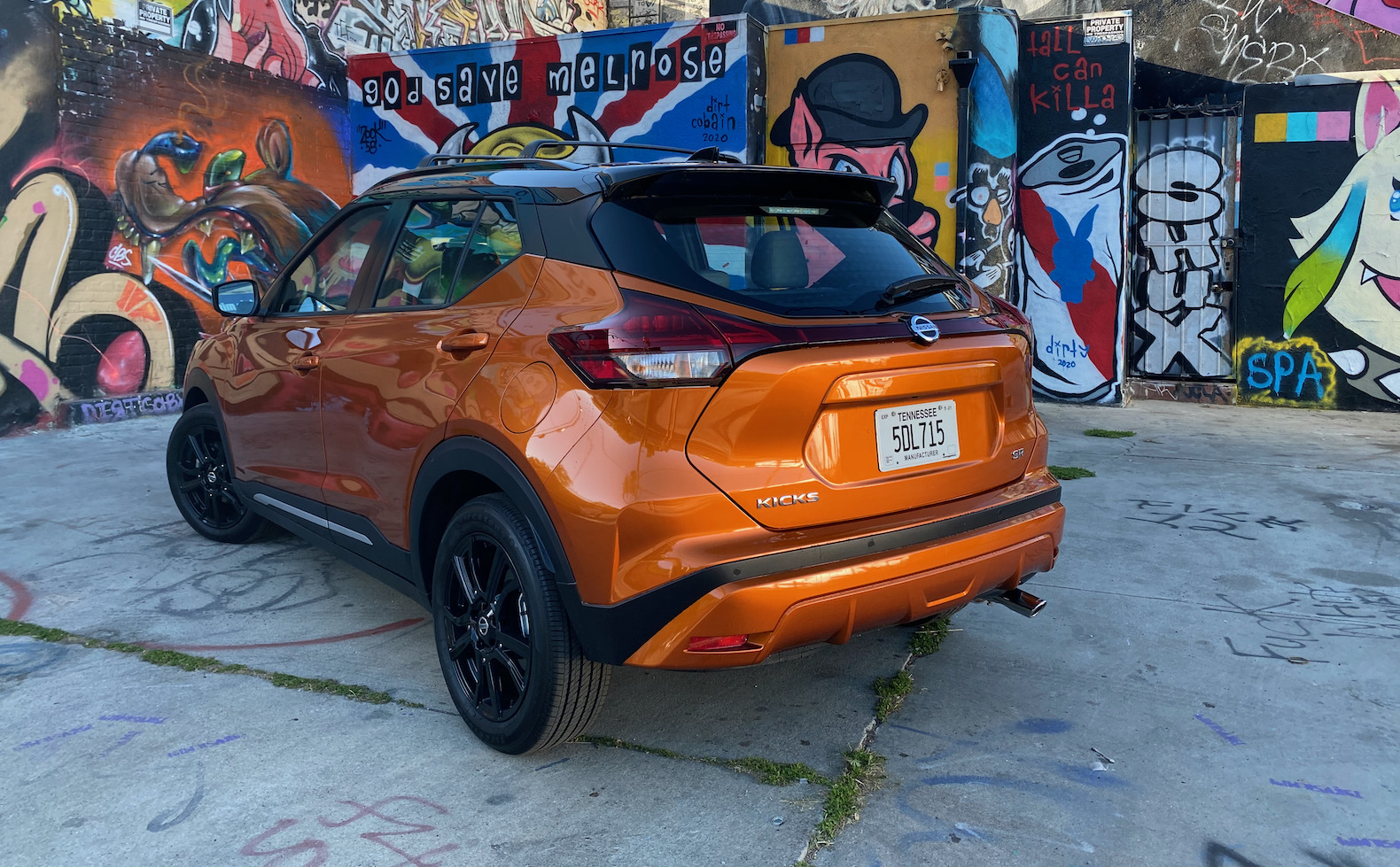 We knew that the Nissan Versa hatchback's days were numbered, so it wasn't surprising when the latest Versa arrived only as a sedan. In its place we have the Kicks, which has received a facelift for the 2021 model year. We still think of the Kicks as a tall hatchback, especially given the fact that it's not available with all-wheel drive, but it is a value packed crossover that's full of features and easy on your wallet.
The Kicks was beginning to look a bit drab, so Nissan fixed that for the 2021 Kicks, which has a larger more, stylish grille, that's flanked by thin headlights. At the rear the taillights are now connected by a thin reflective piece that helps it look a bit more upscale than before. Overall the styling updates aren't huge, but they do make the Kicks look a bit more stylish and premium.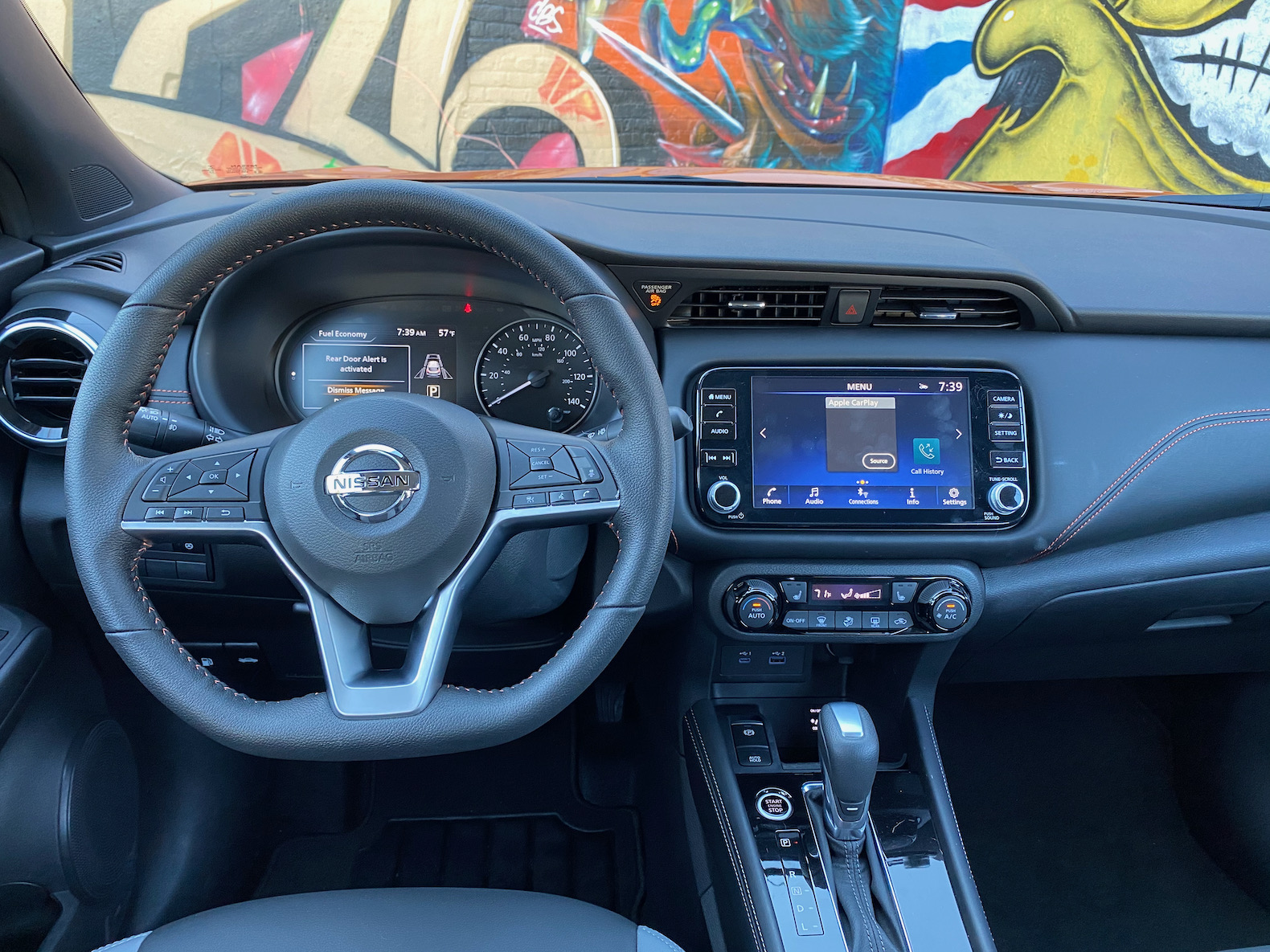 Inside the 2021 Kicks gets a new center console with better storage areas. The Kicks comes standard with a seven-inch touchscreen, but the SV and SR trim levels get a larger eight-inch screen. The SV and SR trim levels also get adaptive cruise control.
Under the hood the Kicks is still powered by the same 1.5-liter four-cylinder with 122 horsepower and 114 pound-feet of torque, that's mated to a CVT. As you would expect the Kicks is pretty slow off the line with a 0-60 mph time around 10 seconds. While it definitely won't win a drag race, the small engine does have enough power to make the Kicks feel nimble around the city and it can feel a bit lively if you're willing to push it hard. If a more relaxed, leisurely drive is more your style, you won't really need much more power here.
Around town the suspension does a good job of keeping the ride smooth over potholes and uneven pavement, but it's tuned more for comfort than sport. The Kicks will easily dart in and out of lanes, but a curvy back country road is not something that it favors. The steering is also quick and direct, but there's little feedback to the driver.
The Kicks has great fuel economy ratings with its 31 mpg city, 36 mpg highway and 33 mpg combined rating.
Inside the overall styling isn't as daring as its exterior, but it does have high quality materials and a functional layout. The seats are comfortable and you can actually fit three men in the backseat. We were actually surprised that we could fit five people without any complaints about space. If you opt for the Premium package on the SR, you also get a good sounding Bose audio system and a Wi-Fi hotspot.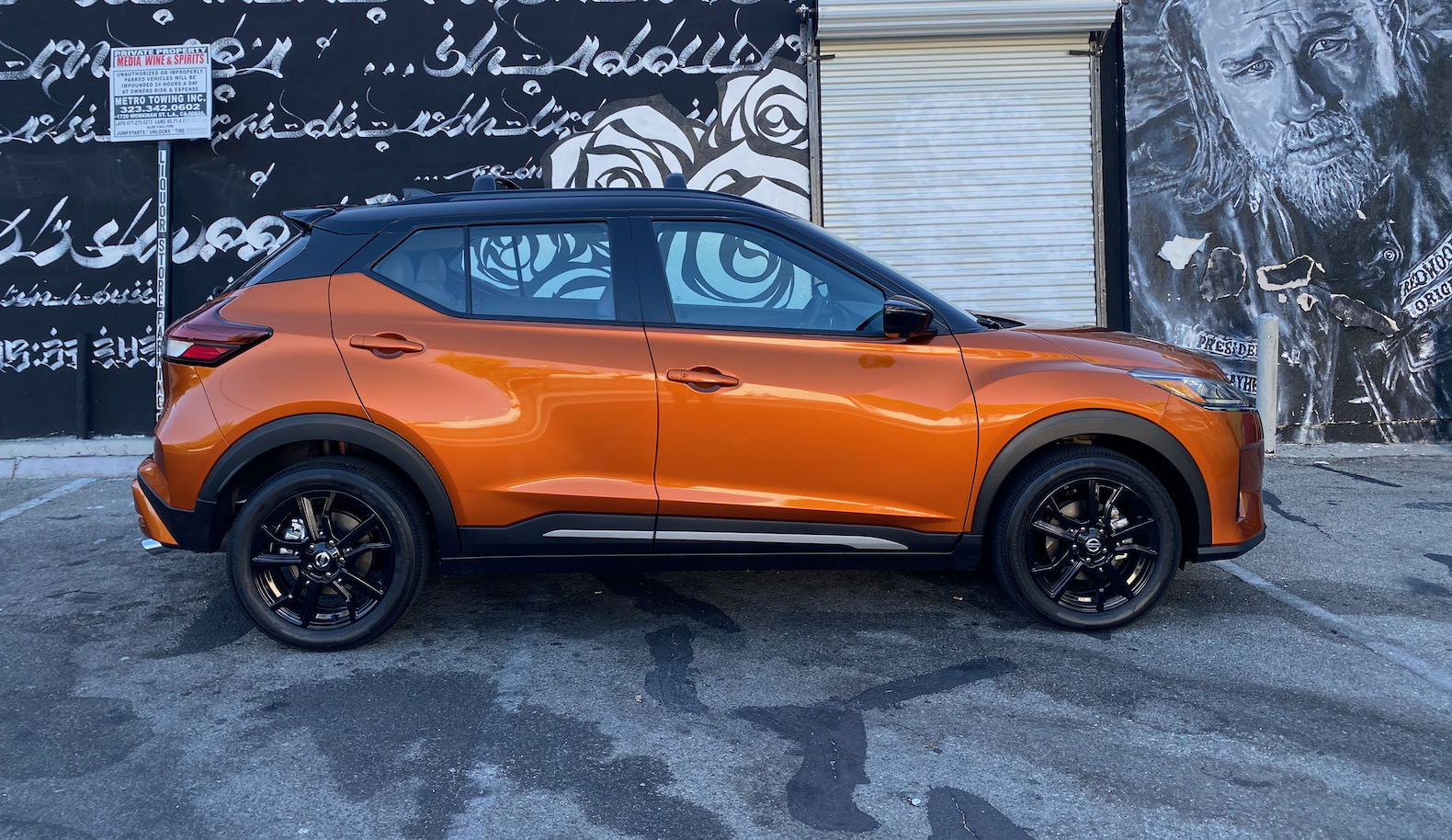 On the safety front, the Kicks comes standard with automatic emergency braking, forward collision warning, lane-departure warning, a blind spot monitor and rear cross-traffic alert.
Now for the best part, the Kick's value. The Kicks S starts at $20,700 and it comes standard with a 7-inch touchscreen, Apple CarPlay, automatic emergency braking, lane departure warning and rear automatic braking. The SV trim level starts $22,500 and adds a 7-inch display in the gauge cluster, an 8-inch touchscreen, adaptive cruise control, an electronic parking brake and 17-inch wheels.
The top SR trim level starts at $23,140 and adds LED headlights, LED fog lights, an around-view monitor, and sportier fabric seats. The SR Premium package ($1,200) adds a Bose audio system, heated front seats, Prima-Tex wrapped seats, a heated steering wheel and a Wi-Fi hotspot. Yup a fully loaded Kicks can be yours for under $25k.
The 2021 Nissan Kicks is now better than before thanks to its more stylish interior and its few interior upgrades. It's now an even better choice for buyers that want a small, efficient crossover that won't hurt their wallet.