The 2021 Lexus GX is an off-road warrior with a dash of sophistication.A rugged off-roader with a soft side, the 2021 Lexus GX 460 is an old-school seven-seat SUV loaded up with luxury. It's best shopped against the Land Rover Range Rover Sport, Infiniti QX80, Volvo XC90, and GMC Yukon.


The GX, which is based on a design that dates way back to the 2010 model year, sees mostly minor options shuffling for 2021, though insulated front side glass and Amazon Alexa compatibility are now standard fare.

The Lexus GX is unmistakable in the looks department thanks to a grille so big that Weber might see Lexus as a new rival. The GX was lightly updated last year with new texturing to its oh-so-big grille, a pinched spindle design that works better on the brand's cars than its SUVs. An optional Sport Package adds 19-inch alloy wheels that seem especially at odds with the GX's rugged underpinnings.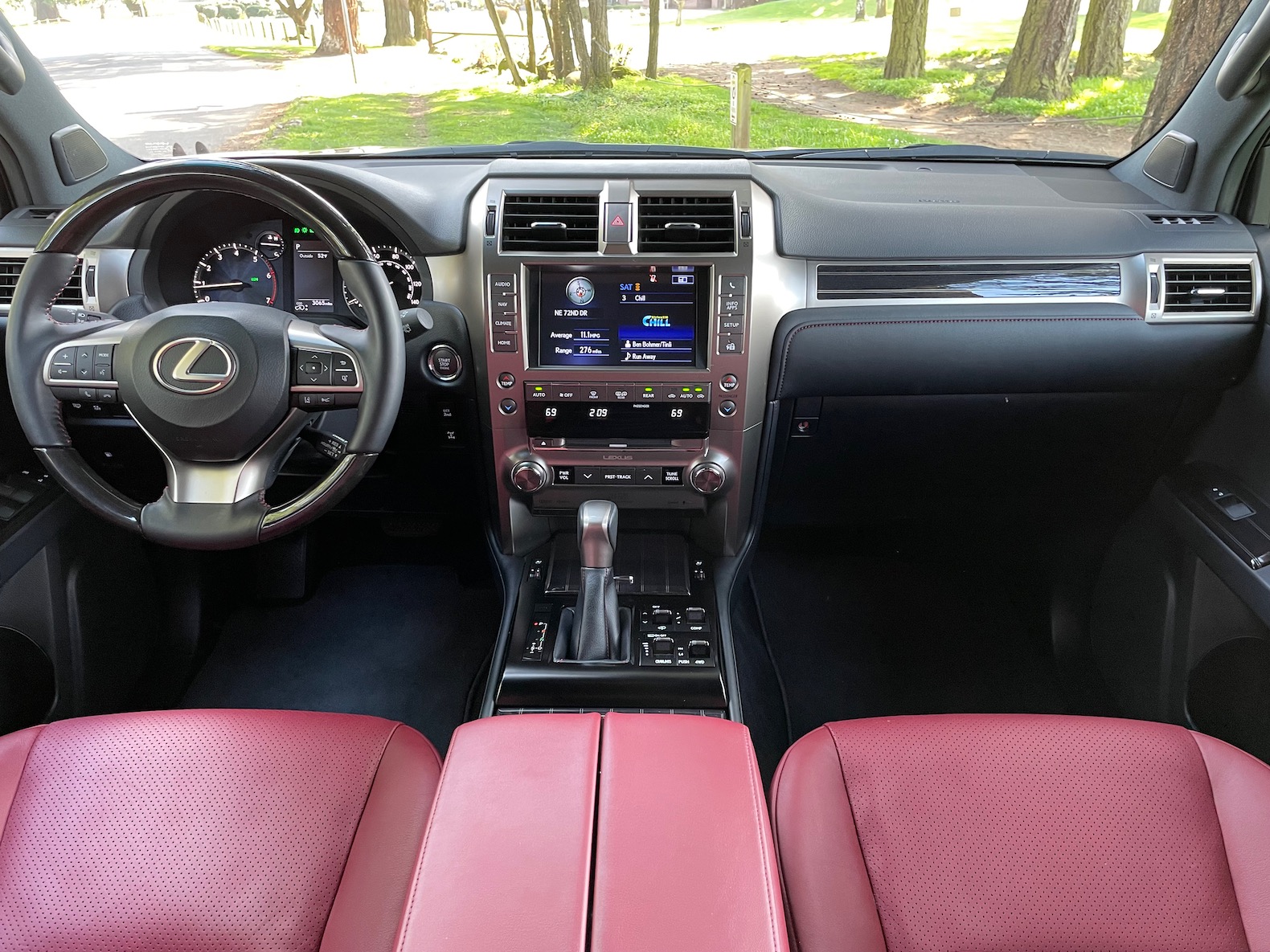 Inside, the cabin is relatively narrow and tall against rivals but materials are top notch. Unfortunately, the GX is a mishmash of cluttered switches and a single screen that reveal this design's dated bones. At least Lexus offers a number of interior hues, meaning buyers can dress the seats in everything from ivory vinyl to rich brown leather.

Underhood, look for a gutsy 301-horsepower 4.6-liter V-8 linked to a 6-speed automatic and a two-speed transfer case. Power is ample, though so is thirst. The GX handles like the truck it is, even if it rides more like a land yacht with its soft suspension. Off-roady bits are grouped in an option package that adds various cameras, traction control modes, and more. The EPA says to expect 15 mpg city, 19 highway, 16 combined. We've seen similar figures in real-world use.

The GX rides on a separate ladder frame rather than the unibody construction favored by most rivals. This helps this SUV stay steady off-road or while towing up to 6,500 pounds of cargo. The trucky suspension is kept in check thanks to a surprisingly trick sway bar system that pairs oversize tubes with hydraulics to keep the GX pleasantly flat when cornering, even though steering can wander and the truck still feels fairly to very top-heavy, depending on the number of kinks in the road.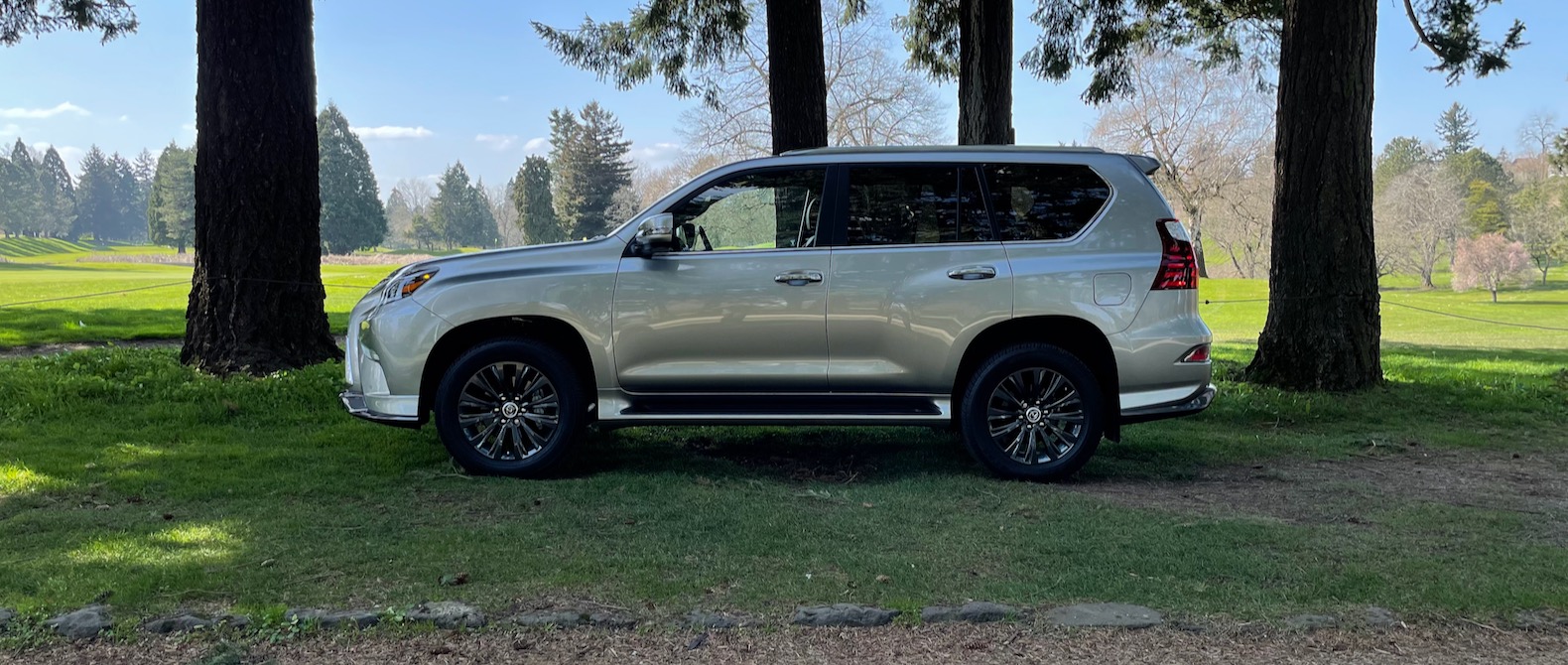 There's good room for four adults inside, and kids will fit in the third-row jump seats in a pinch. Ample cargo space is offset by the inconvenient side-hinged door and the tall lift-over commanded by the high-riding suspension. The GX is behind the times when it comes to active safety tech, but at least the basics like automatic emergency braking and adaptive cruise control are standard fare.

The Lexus GX lineup spans three trim levels: base, Premium, and Luxury. For most buyers, the $55,000 or so base is plenty, though consider opting for heated and cooled front seats. The Premium trim opens up Mark Levinson audio and power-folding third-row seats, but you'll spend upward of $60,000 to get those features. Oddly, leather upholstery requires stepping up to the hefty $65,500 Luxury trim level, but we'd stick with the base truck for the best overall value in this lineup.

Regardless of trim the 2021 Lexus GX 460 makes no excuses for its old school approach to modern SUV-dom. It's one of the few luxury SUV's remaining that actually can go off-road if you so choose. At the same time it retains all of the Lexus hallmark's you've come to expect; a refined driving demeanor, impeccable fit and finish, and stellar reliability. The Lexus GX is a rarity that deserves to be admired for it's no-nonsense approach.