The 2021 Kia Sorento is going to debut in a few weeks at the 2020 Geneva Motor Show and to get us ready for the new Sorento's debut, Kia has released another round of teaser photos. This latest round of photos provides sketches of the 2021 Sorento's interior and a clearer look at its exterior.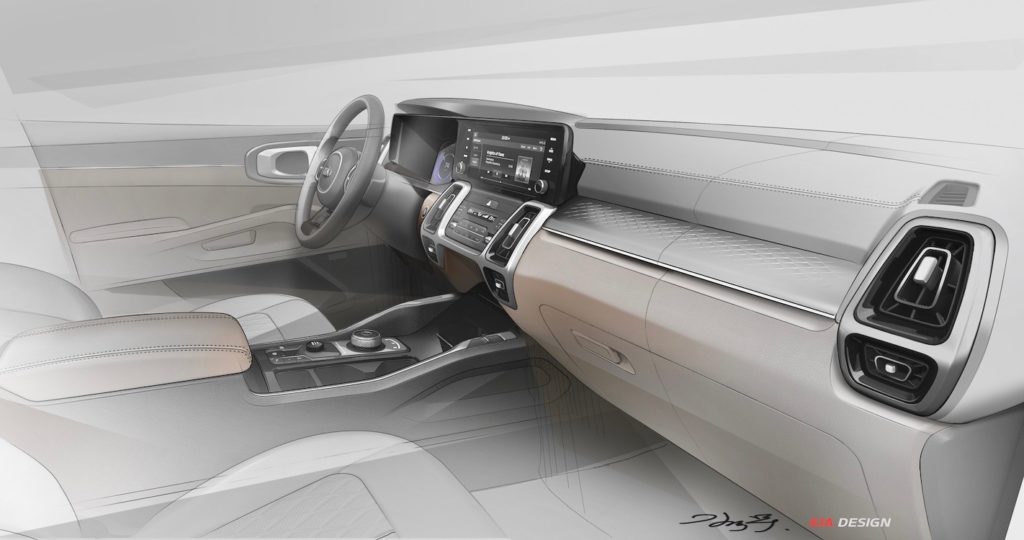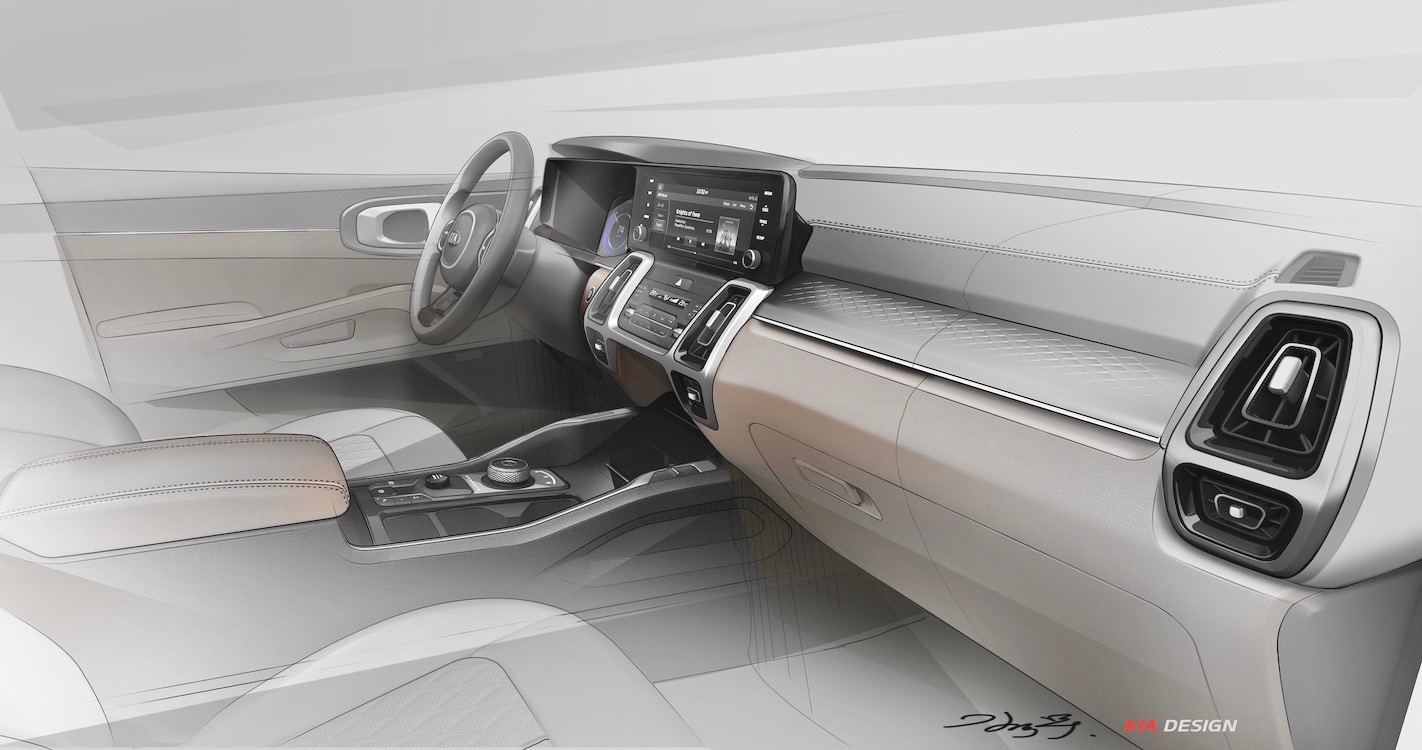 Inside the 2021 Sorento's interior is moving further upscale with a wide infotainment system, digital instrument cluster and a cleaner design. Kia hasn't announced the specs, but the digital instrument cluster is reportedly 12.3 inches, while the main infotainment screen is 10.25 inches. We can likely expect higher quality materials as well.
You'll also notice that the bulky shifter for the automatic transmission has been replaced by a sleeker rotary dial.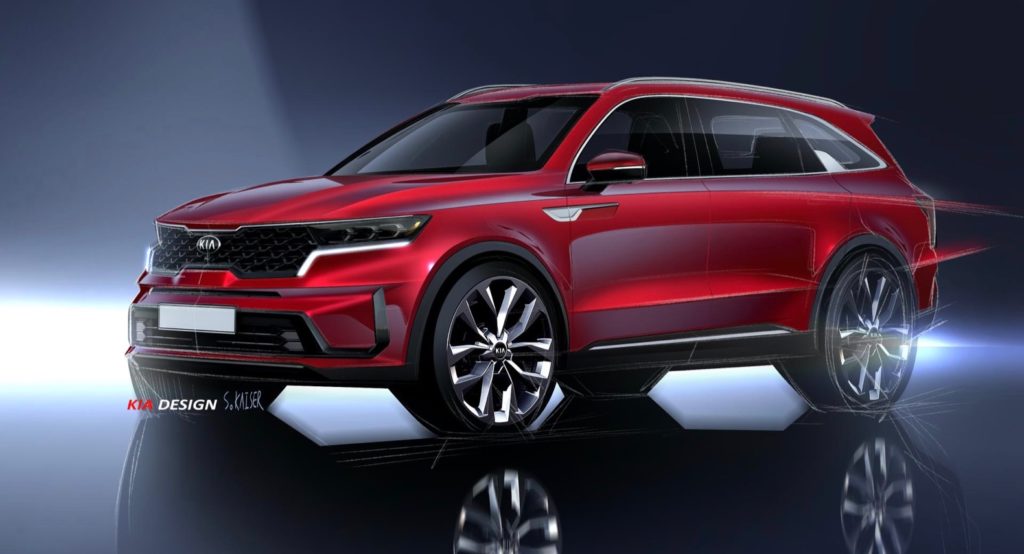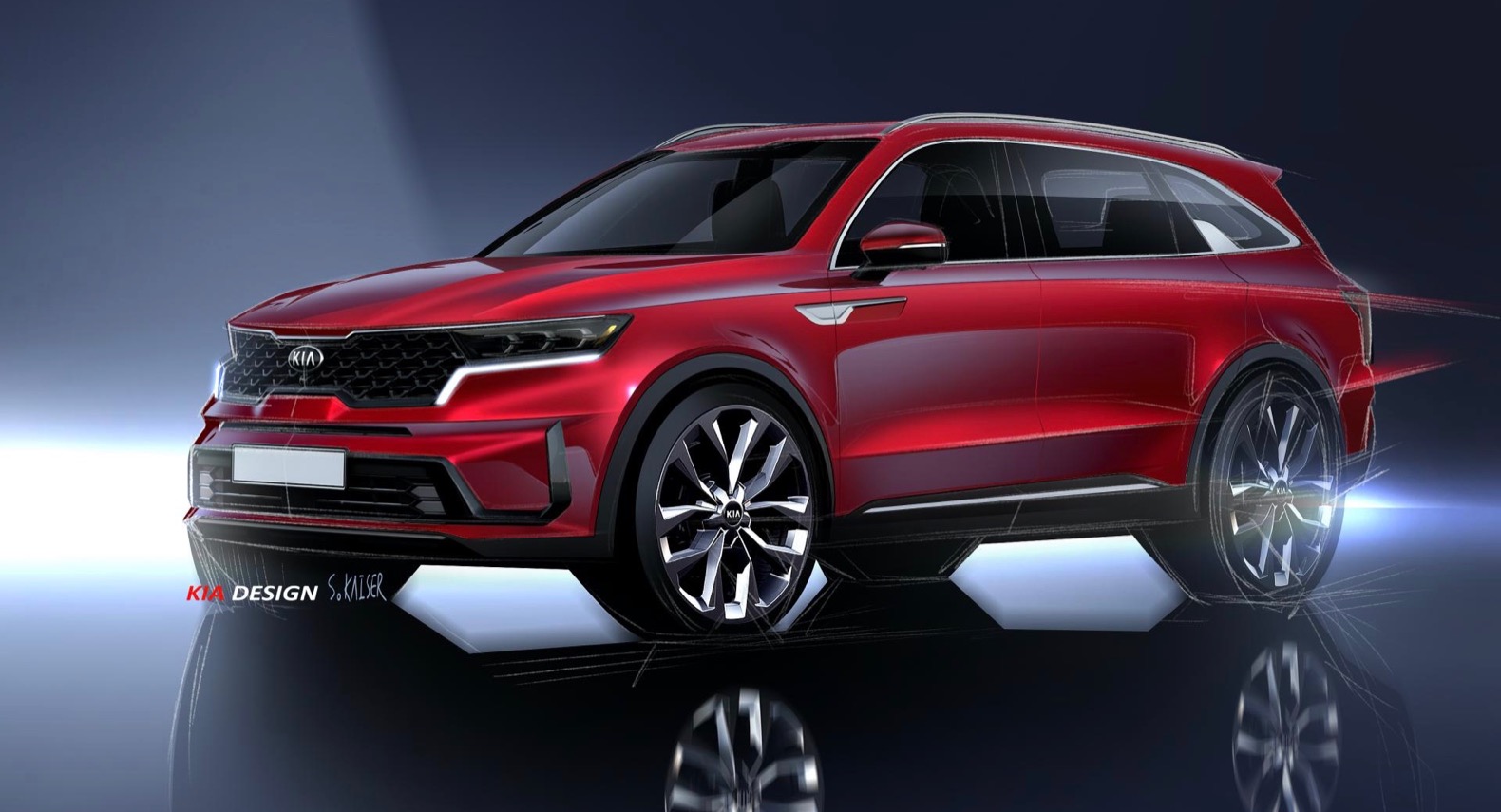 We'll have to wait until next month to get all the details, but Kia has also confirmed that the fourth-generation Sorento will also get a new hybrid version. We'll have all the details on March 3.