Hyundai has released a big batch of new photos of the upcoming Elantra N, which will be the most powerful version of the new compact sedan.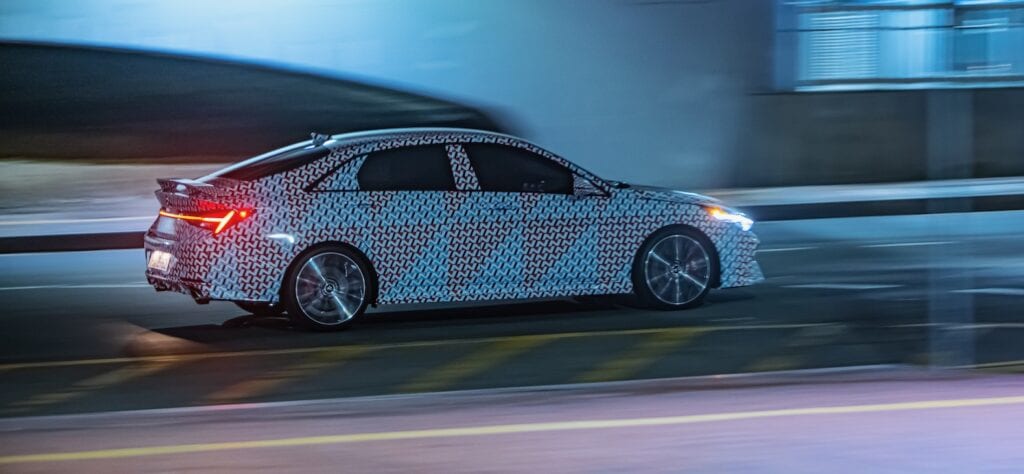 "Elantra N is an outstanding addition to the N brand lineup in that it offers pulse-pounding performance in a practical four-door package," said Thomas Schemera, executive vice president and head of Product Division at Hyundai Motor Group. "Elantra N is undergoing final development now, including validation at Nürburgring, so we can deliver a car that enthusiasts will love in 2021. Once launched, it will be the flag-bearer of the Elantra lineup."
Hyundai hasn't released any specs, but it's expected that the Elantra N will get the same turbocharged 2.0-liter four-cylinder engine as the Veloster N. That means we can expect around 275 horsepower and a dual-clutch automatic transmission. We'll have to wait and see if a six-speed manual is also offered.
Hyundai hasn't announced when the Elantra N will debut and instead has only stated that it will arrive in 2021.