The Mustang Mach 1 is officially back after 17 years with the debut of the 2021 Ford Mustang Mach 1.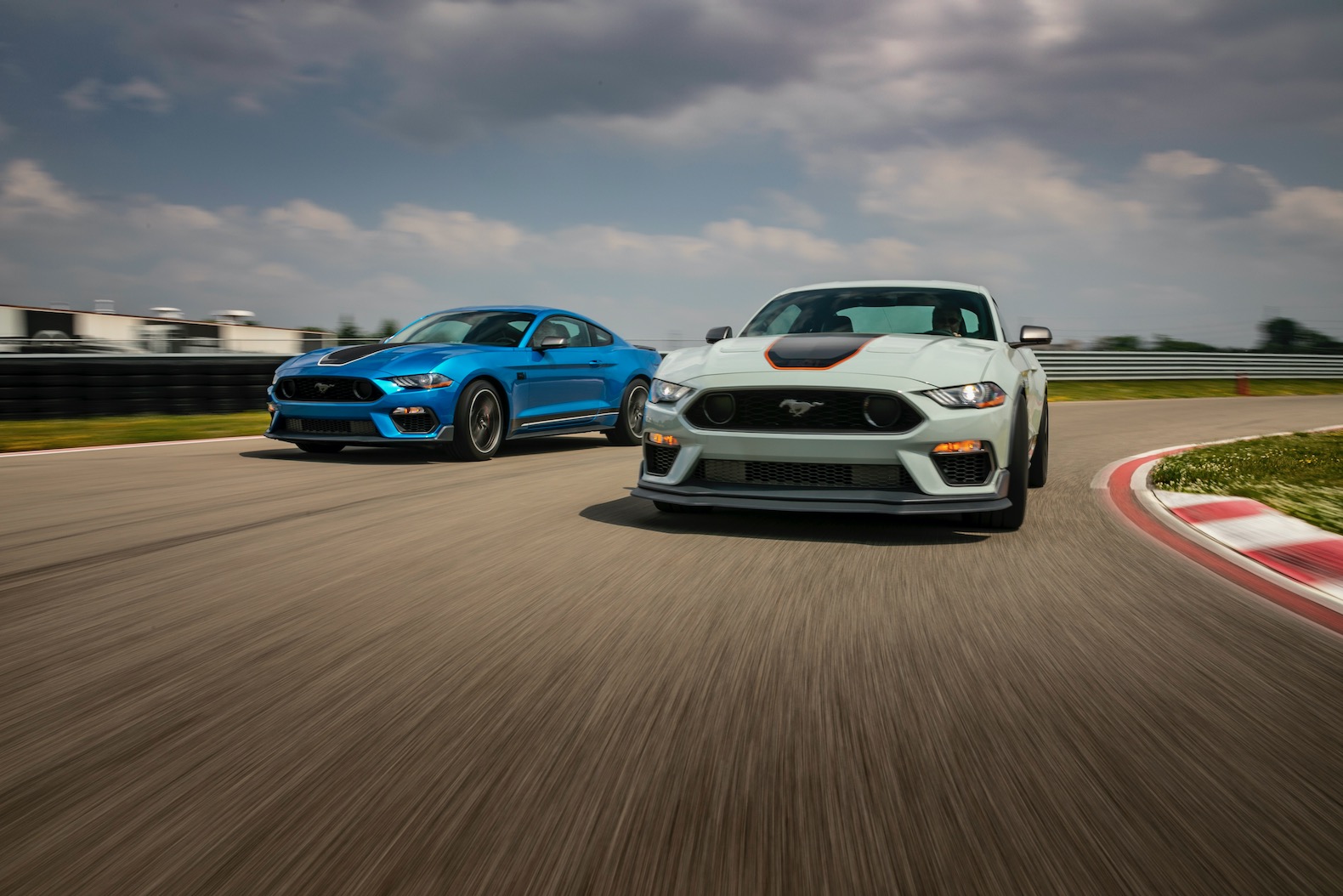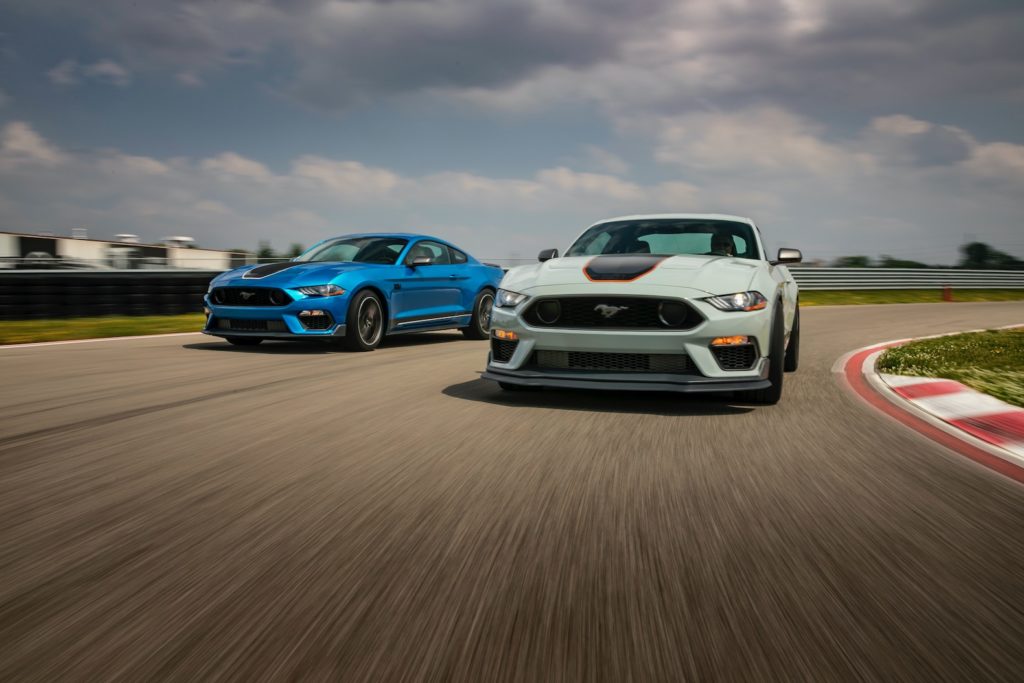 Just like the original, the new Mustang Mach 1 will sit in between the Shelby Mustang and Mustang GT. This time Ford says that the Mustang Mach 1 is the most track-capable 5.0-liter Mustang ever.
Under the hood the 2021 Mustang Mach 1 has 480 horsepower, which is 20 more than you'll find under the hood of the Mustang GT, although it packs the same 420 pound-feet of torque. To squeeze out the extra power from the 5.0-liter Coyote V8, Ford added a revised the intake manifold, engine oil cooler and oil filter adapter.
The V8 is mated to the same six-speed manual as the GT350 with a rev-matching system. But if you want an automatic, you can check the box for the 10-speed.
Ford also pulled the sway bar, springs and bushings in the rear subframe from the Shelby GT500.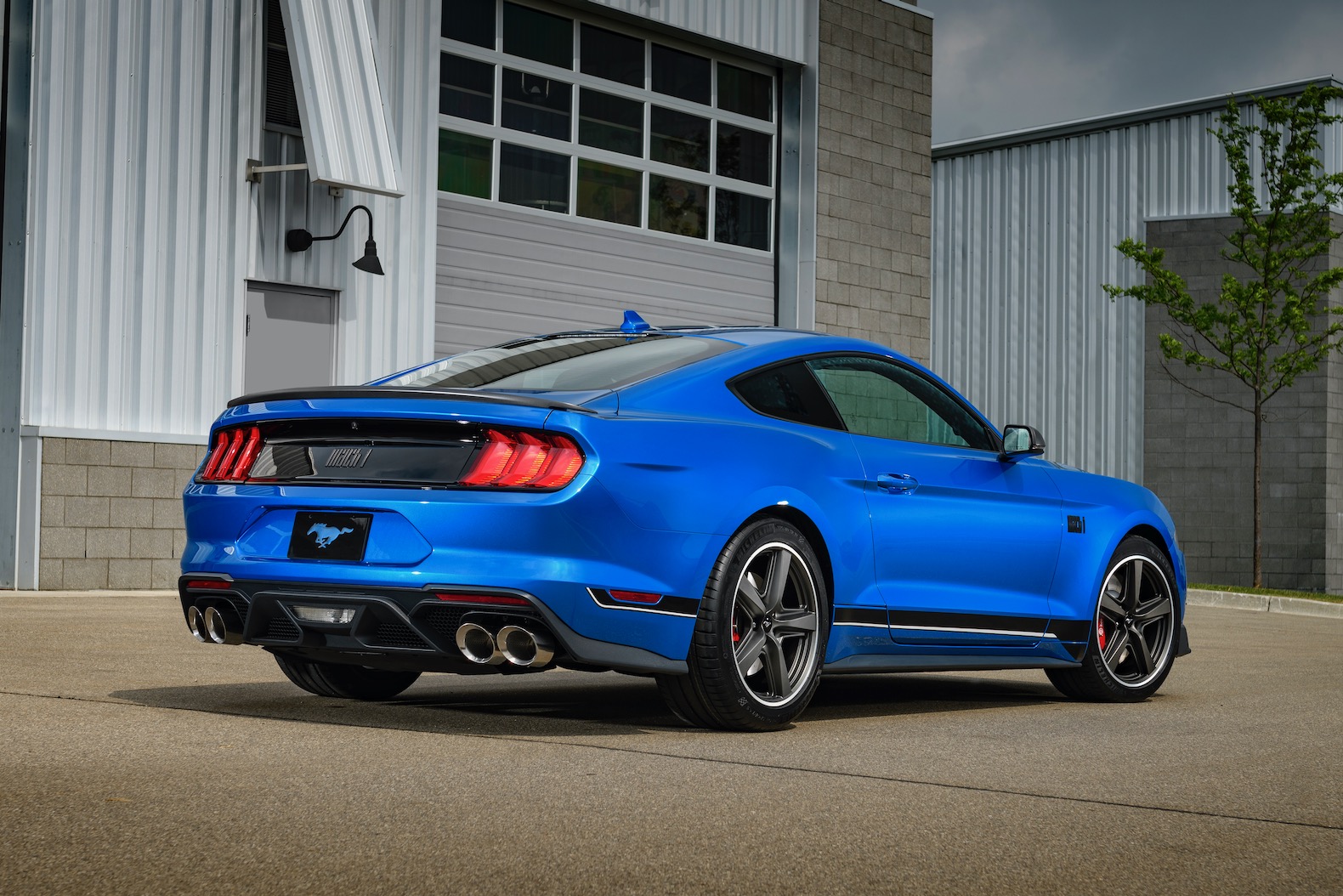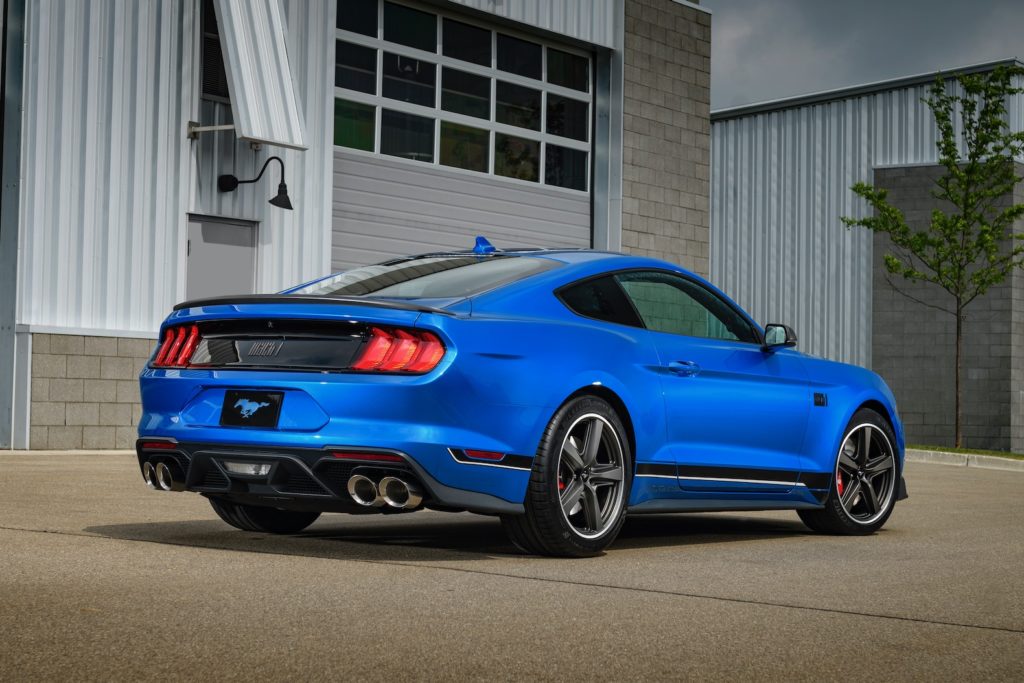 At the front you'll also notice some small tweaks to the Mustang Mach 1's face, which are meant to give it a retro look that's inspired by the original. The grille is inspired by the past with a 3D mesh texture, plus there are two circular elements that are supposed to look like the fog lights from the past. The face also gets new side grilles.
The new front splitter works with the rear spoiler to give it the perfect balance of lift. The Mach 1 features 22 percent more downforce than a Mustang GT with Performance Pack Level 1 and the downforce improvement jumps to approximately 150 percent with the Handling Package.
To make it even more capable on the track, two side heat exchangers – one to cool engine oil, the other transmission oil have been added. A new underbelly pan also helps makes the Mach 1 more aerodynamic.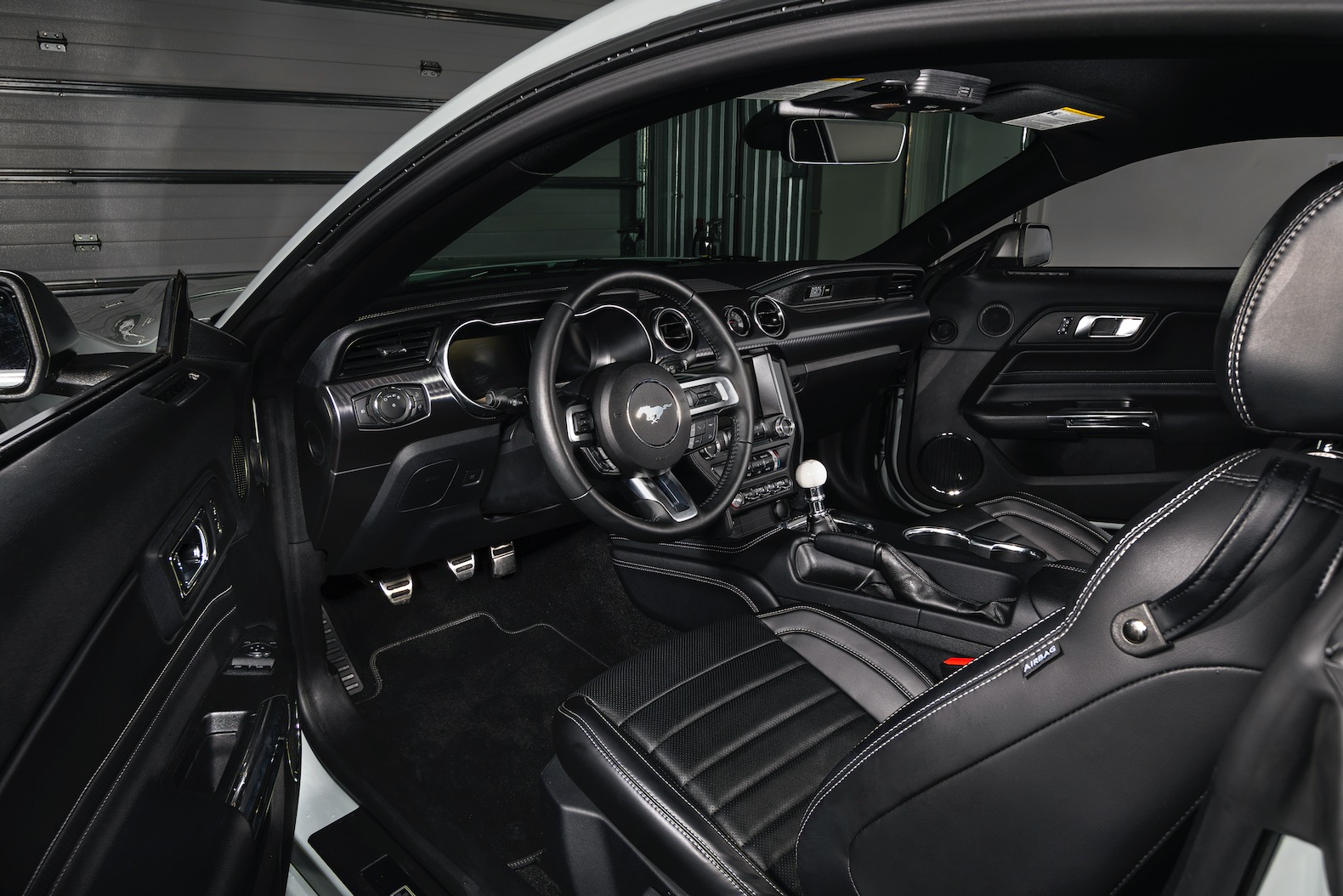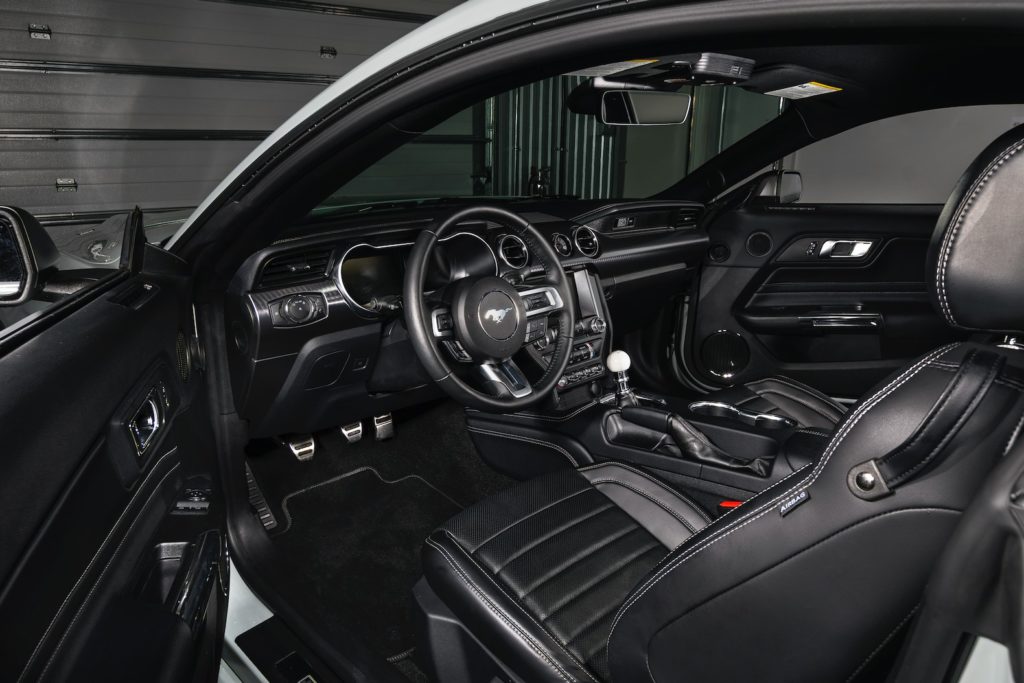 Inside the interior features a unique Dark Spindrift instrument panel with aluminum accents and ebony seats with an accent stripe. Some of the other small interior upgrades include new door sill plates, an updated splash screen on the 12.3-inch digital instrument cluster, a white cue ball shift knob, and engraved badging that displays the vehicle's unique chassis number.
Ford hasn't announced the pricing for the 2021 Mustang Mach 1, but it will arrive in spring 2021.