The third generation Ford F-150 Raptor is here. On Wednesday, Ford took the covers off the 2021 F-150 Raptor, which is now more ready for some off-roading fun than ever before.
Ford has given the new F-150 Raptor several upgrades, including a new coil-link rear suspension that replaces the former leaf springs. At the rear there's a Panhard rod, two trailing arms and coil springs, like the Ram TRX. The coil springs are 24 inches in length, which is 0.4-inches more than you get with the Ram TRX. The new suspension allows the rear wheels to travel farther, up to 15 inches in the rear. The front wheels also now have more travel too, at up to 14 inches when the Raptor is equipped with the 35-inch tires.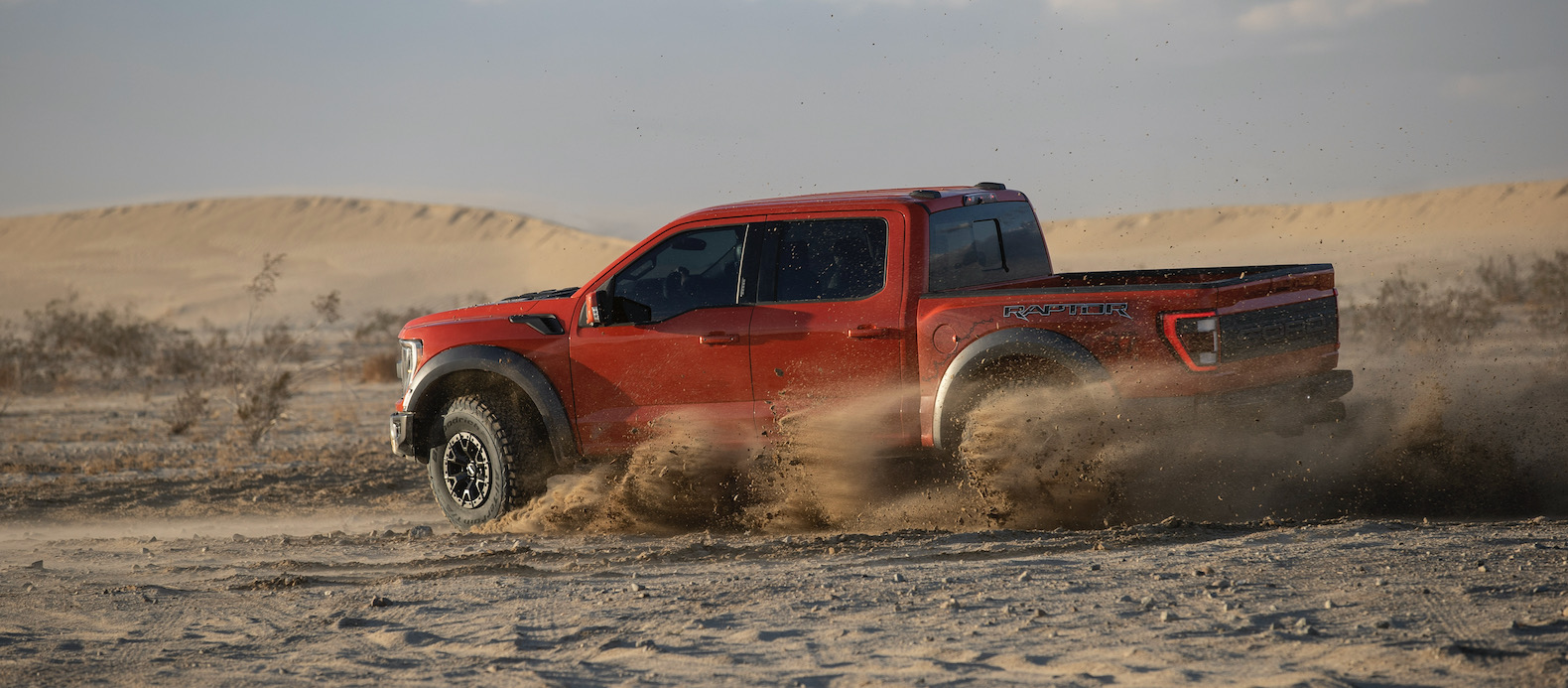 The new five-link suspension also gets new Fox Live Valve internal bypass dampers. The new dampers are the largest yet for the Raptor and feature a 3.1-inch diameter aluminum body and new shock fluid that's designed to reduce frictional losses inside the damper. The damper is also able to adjust damping electronically up to 500 times per second.
The 2021 F-150 Raptor will be available with 35- or 37-inch tires. With the smaller tires the Raptor has 12 inches of ground clearance, while the 37-inch tires give the truck 13.1 inches of ground clearance. Buyers will be able to choose from three 17-inch wheel options, with two of them being beadlock capable.
Under the hood the Raptor is powered by a twin-turbocharged 3.5-liter V6, but Ford has yet to announce the specs. For buyers that want something that will rival the Ram TRX, there's the upcoming Raptor R. It's expected that the Raptor R will get a supercharged V8 with around 700 horsepower when it arrives in 2022.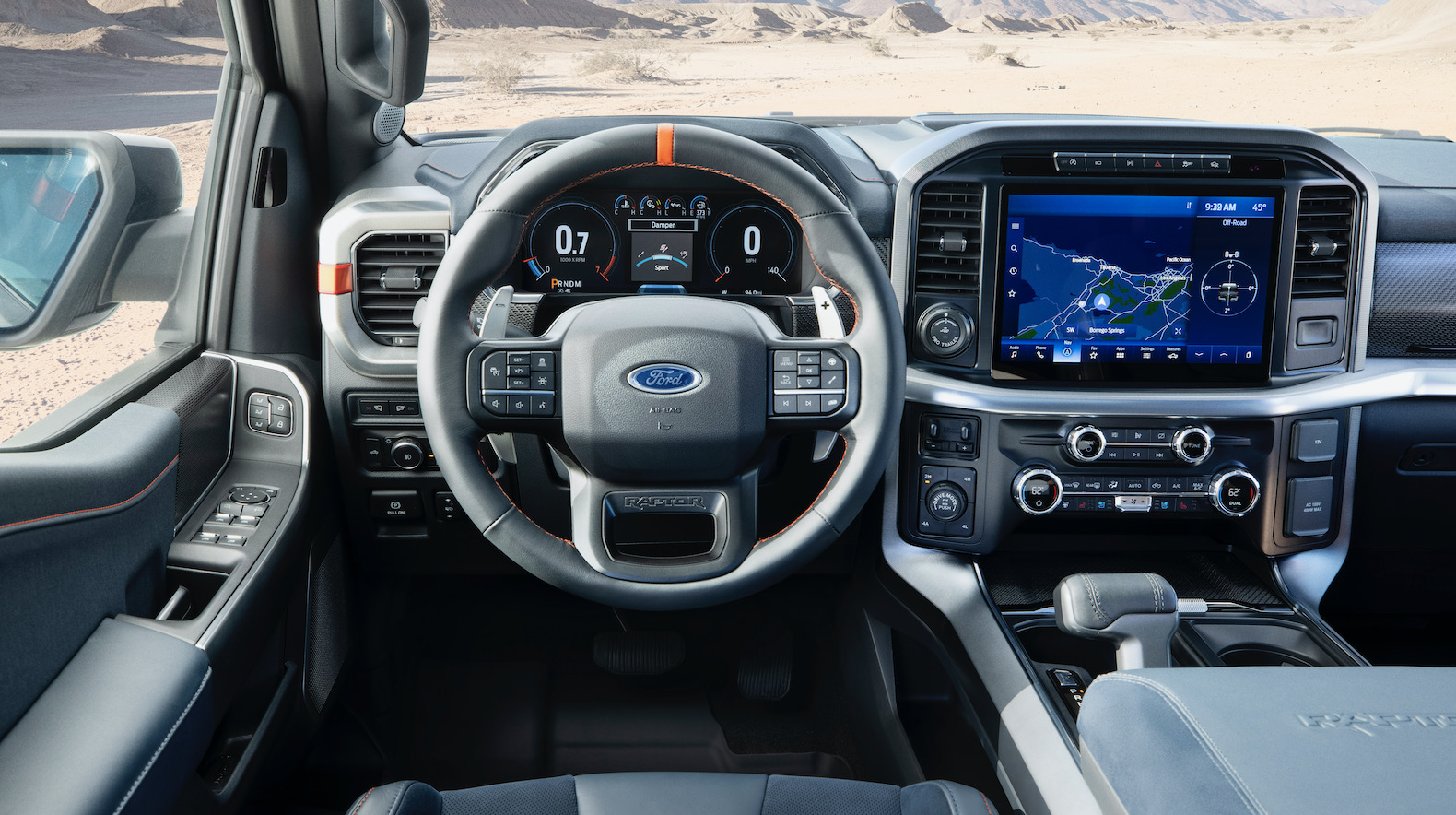 To make it easier when you're trying to navigate over rough terrain, the Raptor comes standard with the Trail 1-Pedal Drive system that lets the driver just use the accelerator to accelerate and brake. It also comes with Trail Control, which is like cruise control, but for off-road use.
Lastly to help you see better, there's an available Rigid off-road lighting that's mounted to the front bumper.
The 2021 Ford F-150 Raptor will arrive this summer.