It's no secret that the 2021 BMW 4 Series has controversial face and frankly we aren't really too fond of it. Well like it or not, it's here to stay, since BMW has unveiled the 2021 4 Series convertible, which follows the introduction of the 4 Series coupe and the new M4.
The biggest thing you'll notice is that the hardtop from the previous model is gone and in its place there's a simpler soft top that's 40 percent lighter and less complicated. The new top only needs 18 seconds to do its job at speeds up to 31 mph.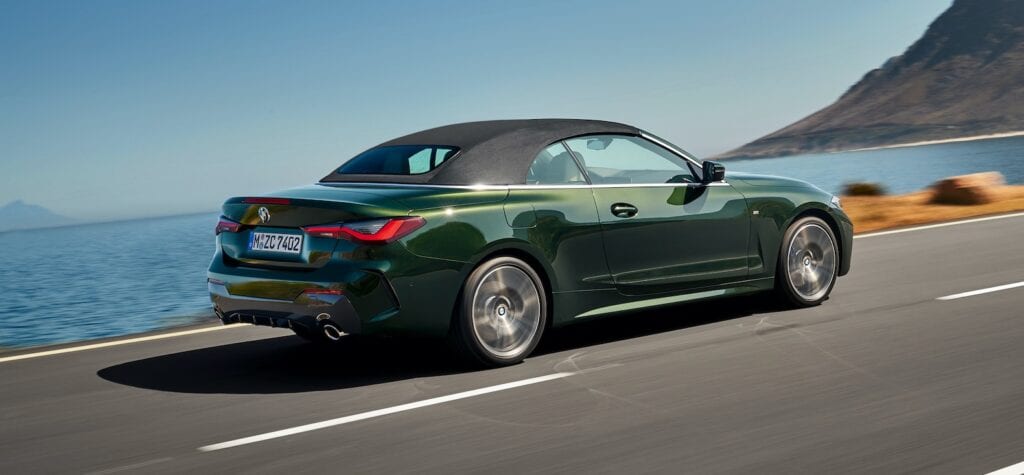 BMW also says that the new soft top has a tad bit more headroom, plus better sound and insulation.
Just like the coupe, the 4 Series convertible will be offered with a choice of either a four- or six-cylinder engine. The 430i is powered by a turbocharged 2.0-liter four-cylinder engine with 255 horsepower and 295 pound-feet of torque. The 430i convertible needs 5.9 seconds to accelerate from 0 to 60 mph. If you want all-wheel drive, there's also the 430i xDrive.
The sportier options are the M440i and M440i xDrive, which are powered by a turbocharged 3.0-liter inline six-cylinder engine that generates 382 hp and 369 lb-ft. The M440i convertible reaches 60 mph in 5.0 seconds.
The 2021 430i convertible starts at $54,095, while the 430i xDrive convertible starts at $56,095. The M440i convertible starts at $64,995 and the M440i XDrive convertible is priced at $66,995, including the destination fee. The rear-wheel drive models will arrive in March, while the all-wheel drive xDrive versions will arrive in July.