When Acura unveiled the all-new 2021 Acura TLX a few months ago it announced the TLX Type S, but it stopped short of announcing how much horsepower it will have. Well now Acura has announced the specs for the TLX Type S and they look good.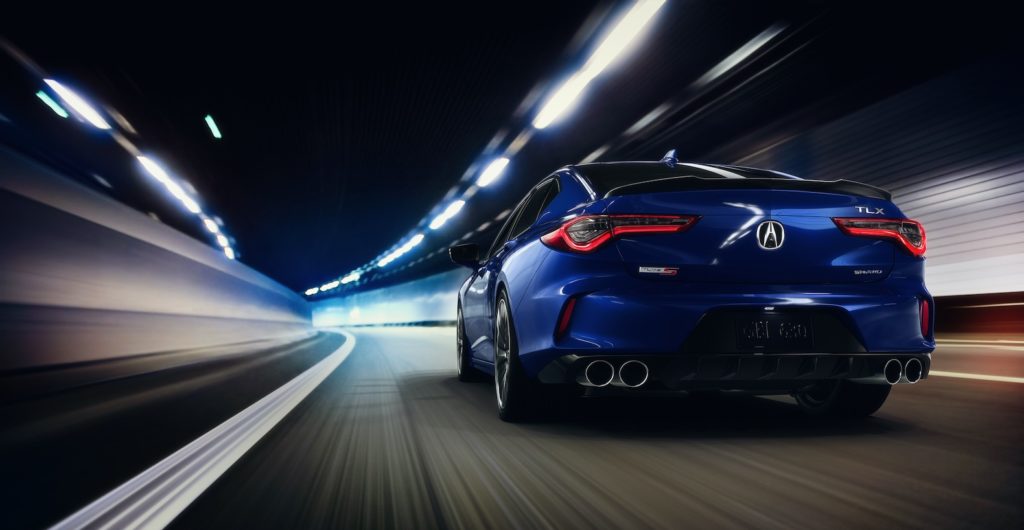 The TLX Type S is powered by a 3.0-liter turbocharged V6 that generates 355 horsepower and 354 pound-feet of torque. That's a bit under what you'll get with the BMW M340i, which has 382-hp and 369 lb-ft. The TLX Type S does have more power than the Audi S4, with its 349 horsepower, but the Audi has a bit more torque at 369 lb-ft.
Either way, the new 3.0-liter V6 brings bigs gains over the old 3.5-liter V6 in the outgoing TLX, which generates 290-hp and 267 lb-ft.
The V6 is mated to a 10-speed automatic transmission and the TLX Type S comes standard with the rear-biased Super Handling All-Wheel Drive system (SH-AWD). Under normal conditions, 70 percent of the torque is sent to the rear wheels.
If this is too much for you, the standard TLX is powered by a 2.0-liter turbocharged four-cylinder engine with 272 horsepower and 280 pound-feet.
The 2021 Acura TLX arrives this fall, but you'll have to wait until next spring to get the TLX Type S.