The 2020 Toyota Corolla shows how serious the company remains about small sedans and hatchbacks, even as rivals drop theirs in favor of crossover SUVs. It's still among the more mildly flavored mass-market sedans, but the 2020 Toyota Corolla has dropped the bland from its diet. The latest Corolla sedan adds luster to one of the longest-lived nameplates in the auto industry, and while it doesn't bristle with some of the verve of the new RAV4, it's become noticeably better. The latest Corolla sedan comes in L, LE, LE Hybrid, SE, XLE, and XSE trims while hatchbacks come in SE and XSE trims, which we'll focus on in a separate review.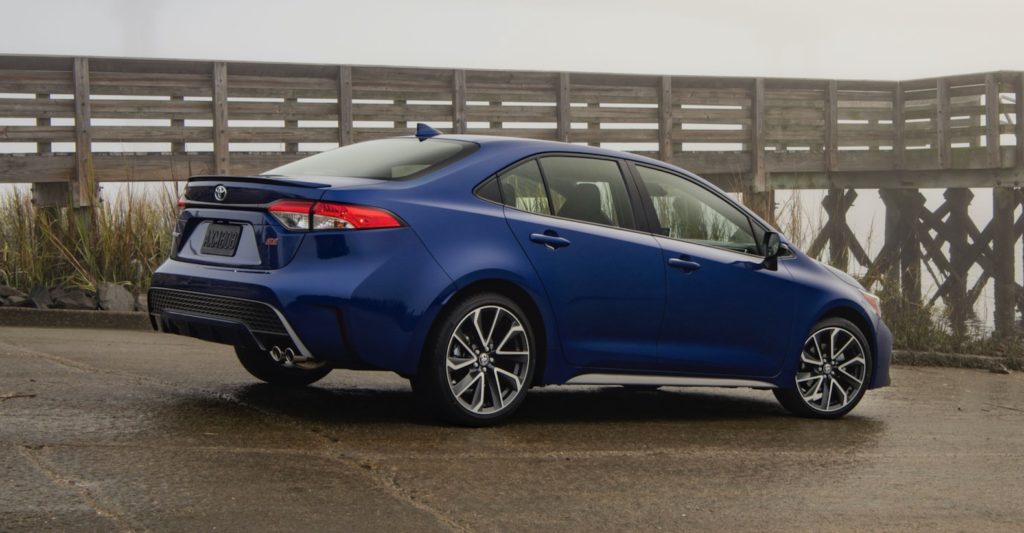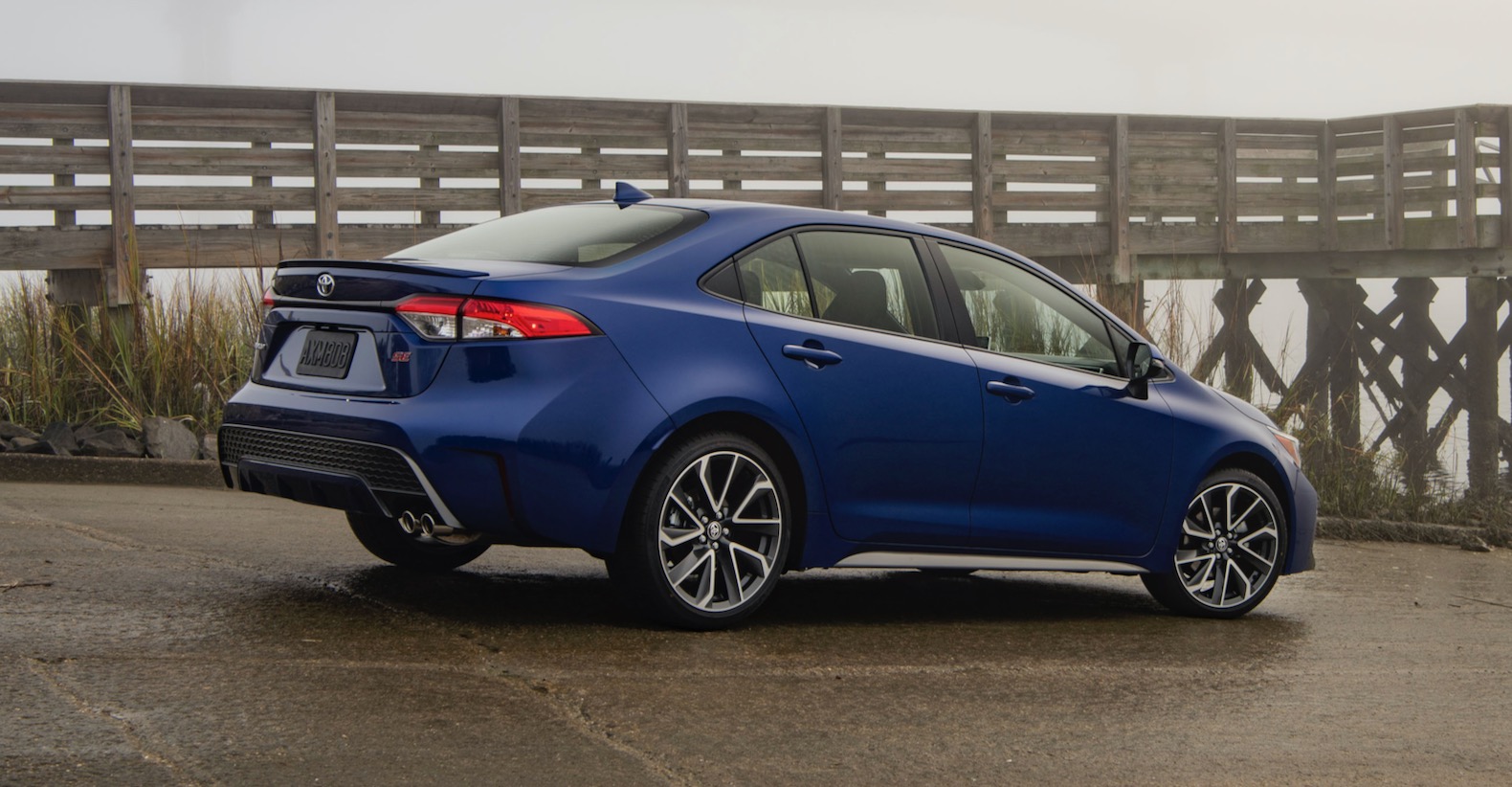 In terms of styling, the new Corolla cuts a sharper figure as a sedan, but more forcefully as a hatchback. On the four-door, LED headlights shared with the Corolla hatchback give the compact sedan a more upmarket appearance than before. L trims with the less-powerful engine have different front and rear bumpers than S trims. Those with the larger engine come standard with alloy wheels and feature dual chrome exhaust tips poking out of a modest rear diffuser. The front and rear are more expressive, without being garish, and the body sides are more interesting. Meanwhile, the dash design hits a more upscale note with a standard 7.0-inch touchscreen for infotainment floats tablet-like above the climate controls.

The Corolla lineup now is comprised of three powertrains. There's a hybrid setup on loan from the Prius with predictably moderate acceleration; a mid-range inline-4 with a relatively quiet demeanor and smooth CVT shift action; and finally a slightly racier 169-horsepower inline-4 that brings 0-60 mph times below eight seconds. On all models, an independent suspension gets into a tighter rhythm with the new Corolla's stronger body structure. The Corolla handles well with light steering and light-footed handling; it feels surprisingly engaging for a Corolla.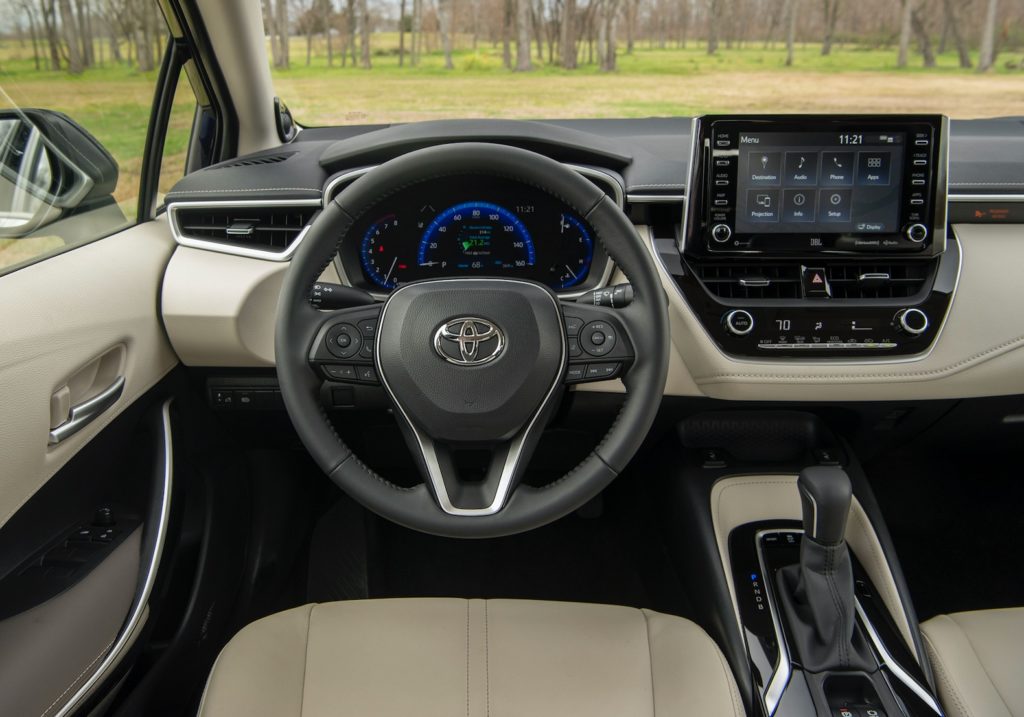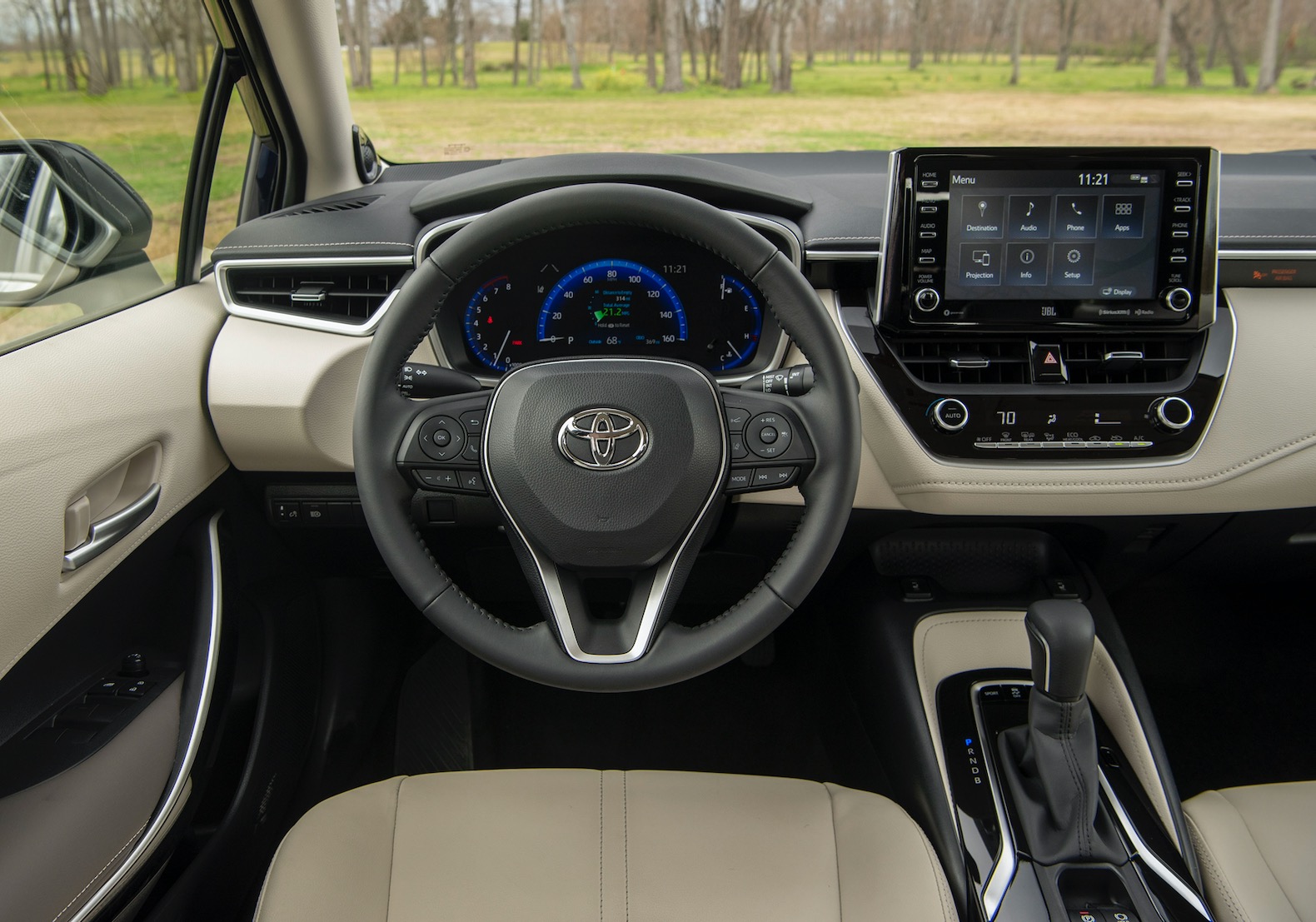 The cabin can hold five adults, but the front seat passengers fare better in comparison. In all 2020 Corollas, the front bucket seats get a grip on seat design; they're better than more expensive vehicles we've driven lately. Synthetic-leather versions and SE sporty buckets in particular have good grip, though all could use more lumbar padding. In back, rear-seat passengers should be shorter than 6 feet tall since a lower roofline cuts into headroom. All 2020 Corollas get automatic emergency braking, active lane control, and adaptive cruise control, but blind-spot monitors are relegated to upper trims. Every 2020 Corolla sedan has LED headlights, touchscreen infotainment with Apple CarPlay compatibility and power features. Synthetic leather upholstery and a sunroof figure into the more expensive models, but at less than $25,000 the very well-equipped Corolla XLE has those touches plus 16-inch wheels and a power driver seat. It's a great small-car value
In the best way possible, Toyota has sipped some styling caffeine with the latest Corolla. Toyota has righted some of its more drab styling with vehicles such as the RAV4. It's slower progress with the Corolla lineup, but progress nonetheless. The sedan's conventional shape has a racy fillip or two with the hatchback taking move the styling target even more. Toyota moves the Corolla slightly out of the shadows in this latest generation. It's not overtly styled like a Civic or plain as a plastic bags like past Corollas, but it takes nothing overboard. The hatchback ventures further out on the styling sophistication, with a deep grille and the sharp cut at the rear hatch. It's clearly styled with Europe in mind, and that's why it's never overwrought or lifted from anime like a Mirai or a Prius Prime.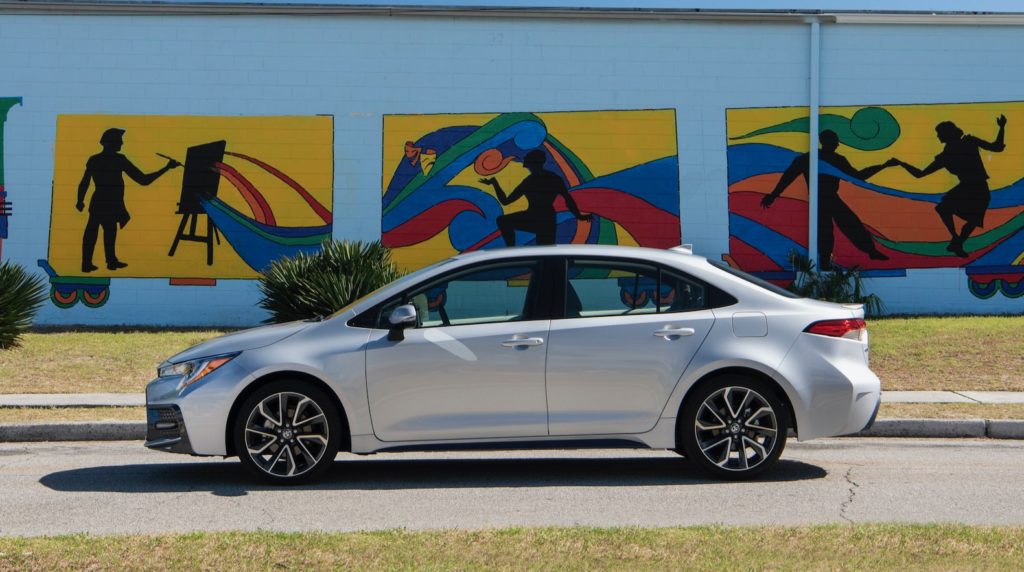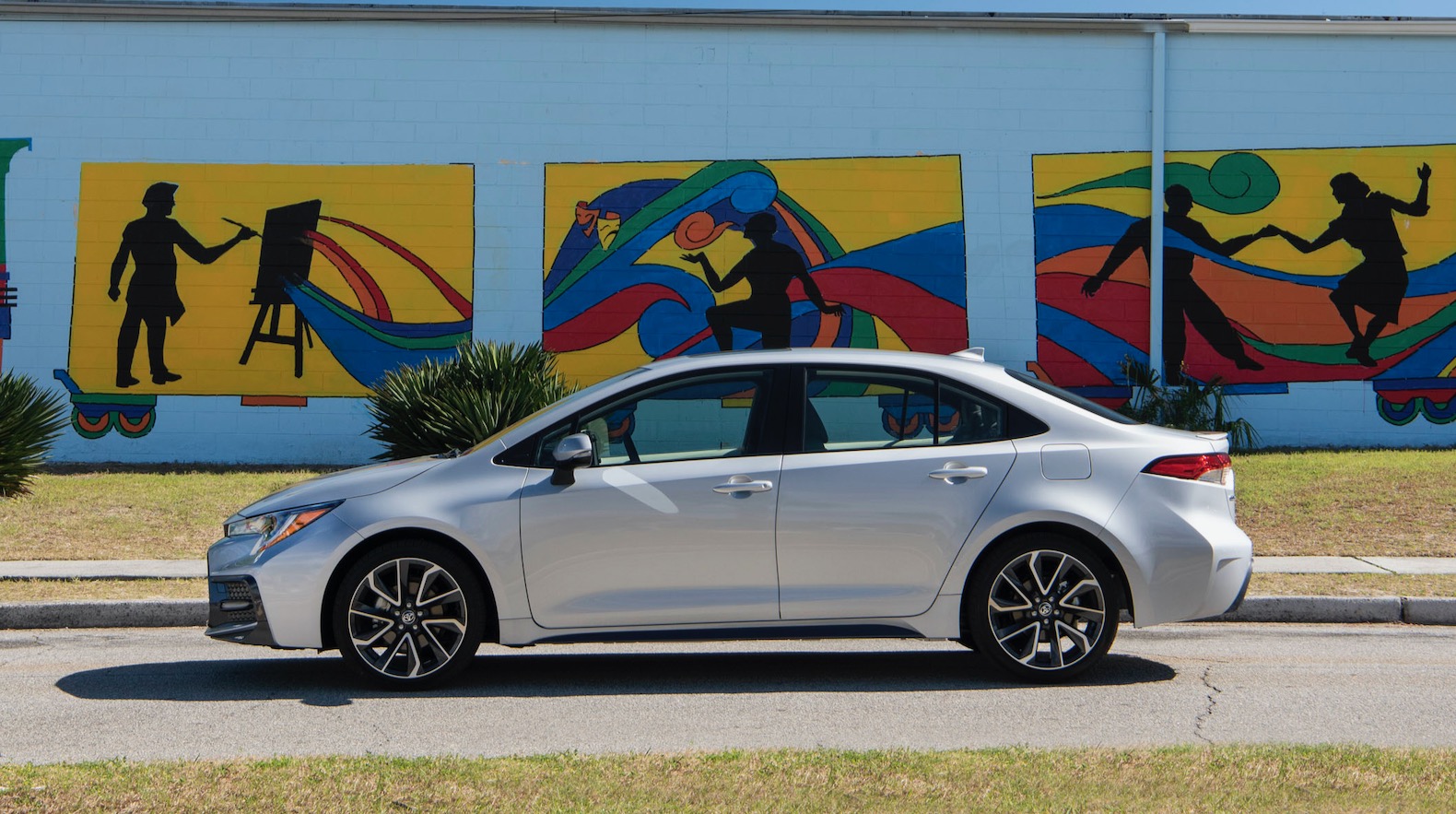 The sedan gives a pass to some simpler shapes. The milksop Corollas of the early 2000s have given way to a more smartly penned shape, with faster glass at the front and back, and with a more menacing grille that takes the place of some more awkward front ends in the recent past. The Corolla's LED headlights fishhook into its front fenders; the rear end caps the look with cutlines and scoops and flared taillights. There's less drama in the Corolla's side view, but it has more drama in this new generation than any Corolla since the wedgy looks of the 1980s.
The 2.0-liter inline-4 fits into SE and XSE sedans with stronger acceleration that brings more noise but a higher degree of control; the sport-tinged Corollas have a more engaging ride that's not stiff-kneed. Rated at 169 horsepower and 159 pound-feet of torque, it's coupled to either a 6-speed manual or a CVT. In this more sporting Corolla, some transmission tweaks nudge its performance slightly above average. As for the engine itself, power and torque peaks come high in the powerband. It builds power progressively, but not remarkably; without a turbocharger or a peaky feel, the inline-4 feels willing enough. It speaks volumes—and not to anything in particular. It's doesn't sound coarse or unrefined so much as it does ever-present, even at low engine speeds.

The Corolla L, LE, and XLE carry over the 1.8-liter inline-4 formerly sold in the Corolla LE Eco. Rated at 139 hp, it's quieter and more distant in its operation than the newer engine, but noticeably slower. It's only offered with the manual in low-cost versions, and its CVT doesn't have the take-off gear of the bolder inline-4, either. Fuel economy's even lower than that of the 2.0-liter inline-4. Low curb weights, between 2,910 and 3,150 pounds, keep the lower-powered Corolla's acceleration within the average range. We'll cover the hatchback and hybrid versions in a separate review.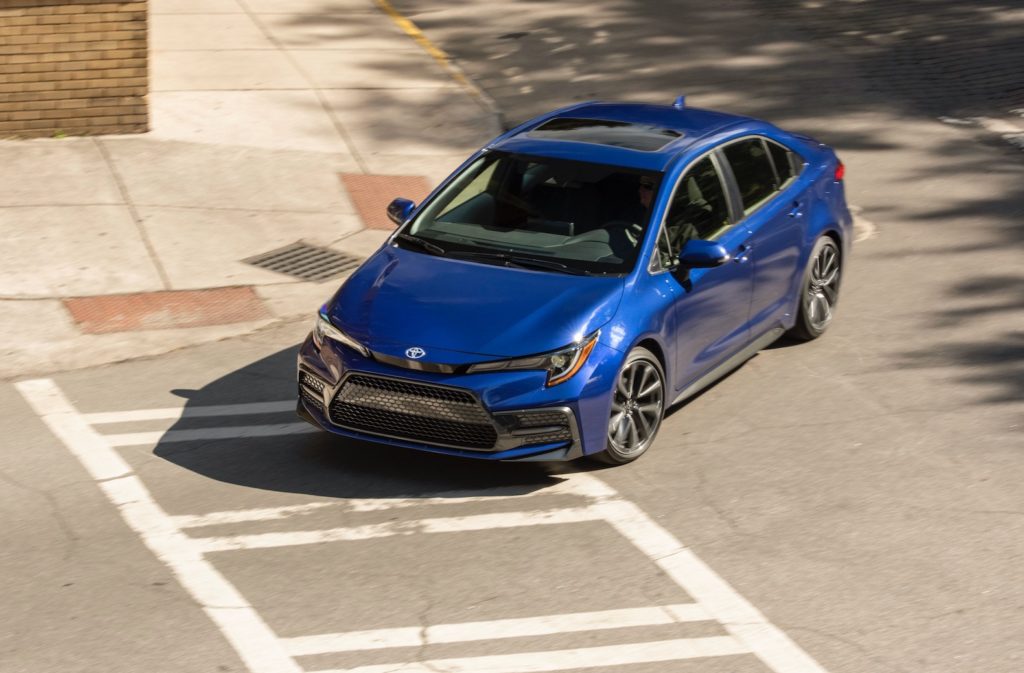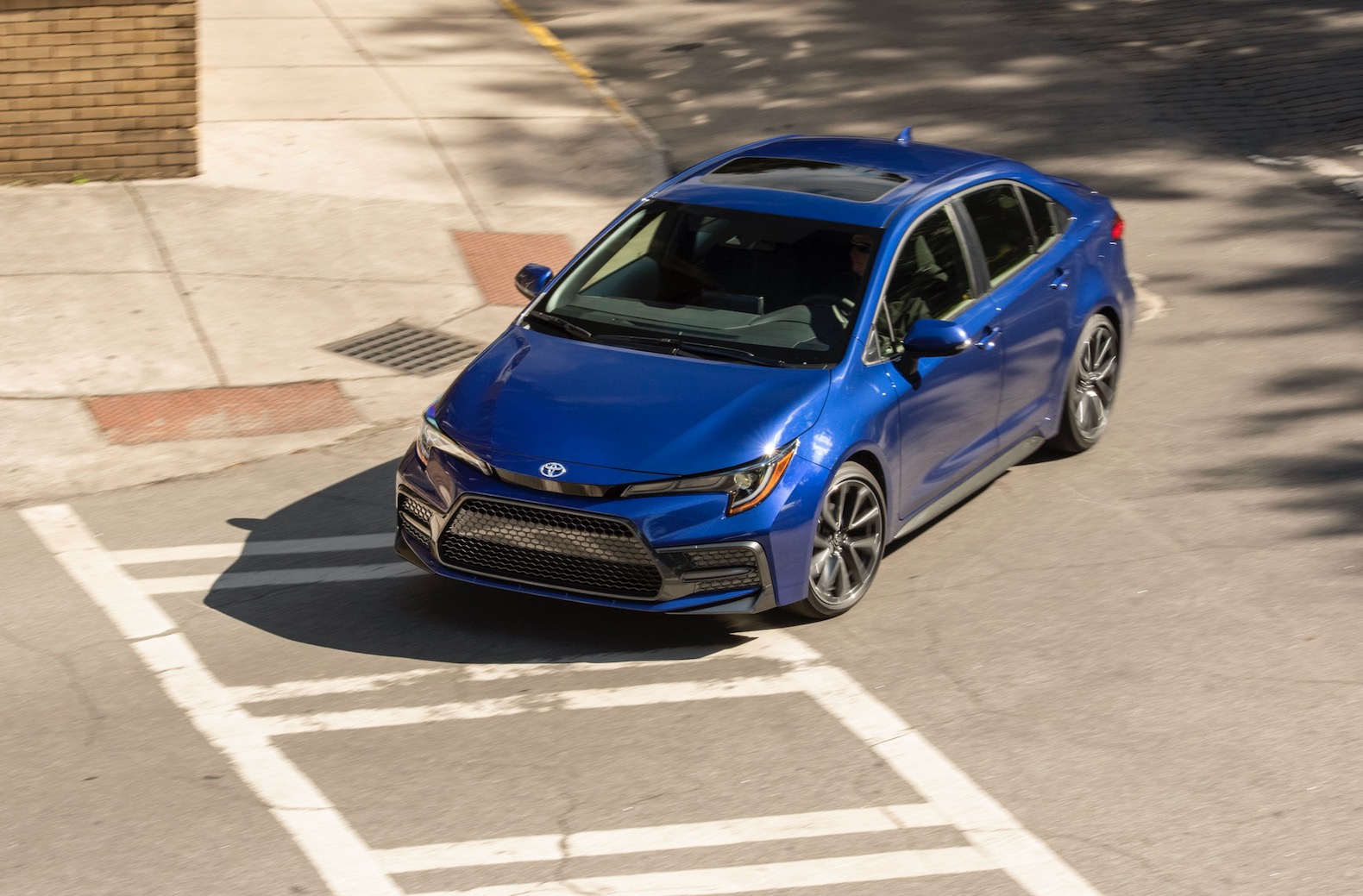 The less Corollas with the 1.8-liter also handle the road with a more relaxed attitude. Steering still tracks true, but the effort's even a bit lighter, and the tread dances on the pavement in slippers, not the track shoes found on the SE and XSE sedans. Credit goes again here to the new car's much more modern architecture: Its stiffer body gave engineers more room to let the tires and springs ease up. It's still more capable and assured in the way it handles than it was just last year, but the lower-aspiration Corollas actually hit their intended performance targets more accurately than the sporty versions.

Toyota sells the 2020 Corolla in a variety of trims, with a range of powertrains. On the sedan, the Corolla L with a manual transmission rates 29/39/33 mpg; with the automatic it's 30/38/33 mpg. XLE sedans with the 1.8-liter inline-4 are pegged at 29/37/32 mpg due to their larger wheels and tires. With the available 2.0-liter inline-4, the Corolla with the 6-speed manual is rated at 29/36/32 mpg; with the automatic, it's 31/40/34 mpg. The Corolla XSE checks in at 31/38/34 mpg. In our lead-footed hands our automatic XSE text vehicle we average 33.8mpg for the week.
The 2020 Corolla earns top-flight crash-test scores with the 2020 Corolla sedan earning a Top Safety Pick award from the IIHS and five stars from the NHTSA thanks to generous standard safety gear and good outward vision. All Corollas get standard safety technology that bests almost all of its competitors: Every model has automatic emergency braking, adaptive cruise control, automatic high beams, and active lane control. Blind-spot monitors can be fitted to some Corollas, including the LE sedan and CVT-equipped SE. The feature comes standard on XSE and XLE cars, but can't be had at all on manual-shift SE Corollas or on the L sedan.
With the Corolla, Toyota drops the busy, sweeping curves that split up other Toyota interiors into driver and passenger subdivisions. The Corolla's cabin has an open, airy feel, thanks to a few well-defined surfaces, a low console, and very few cutlines and seams. A wide stitched panel covers most Corolla dashboards in textured leather-like grain, and a simply framed touchscreen stands atop the dash to display the Corolla's uncluttered infotainment interface. Some trims get contrasting interior colors that play up the shapes of the dash and of the seats.
The 2020 Corolla suits up with swell front-seat space; the back seat and trunk are a little tighter than some rivals. In sedan form, the 2020 Corolla grows to 182.3 inches overall, and the wheelbase draws out to 106.3 inches. Interior room grows accordingly, but the back seat's still somewhat slight. This year's Corolla sedan grows in width, but it's slightly shorter and lower than the prior model. In all the versions we've driven the new Corolla delivers on front-seat comfort. Though we haven't driven a base Corolla L, from the LE Hybrid on up, front-seat comfort strikes a better balance than some $40,000 SUVs we've driven. Corollas with power seats and synthetic leather upholstery have more adjustment range, useful since the steering column could use a few more inches of telescoping reach. The power seats also grant a bit more head room, but all Corolla sedans have an inch or so of extra space for 6-foot drivers even below the available sunroof. The Corolla's back seat pulls up shy against some more spacious rivals, but not by much. Despite clever headliner molding, there's not enough head room for 6-foot passengers, even if the bench itself offers more leg room and more support than expected.

For storage, the Corolla sedan has two front and two rear cupholders, a generous smartphone bin ahead of the shifter, but a somewhat small 13.1-cubic-foot trunk. The Corolla's fit and finish has been good even in all the examples we've driven, and Toyota's chosen mid-grade finishes with a higher-grade appearance. If it has a quality concern, it's noise. The latest Toyota Corolla talks a little loud, especially with its larger engine, and on manual-shift models, where tire and road and gear noise grow buzzy at higher engine speeds. Corollas with the smaller inline-4 have softer and smaller tires, and seem to be quieter.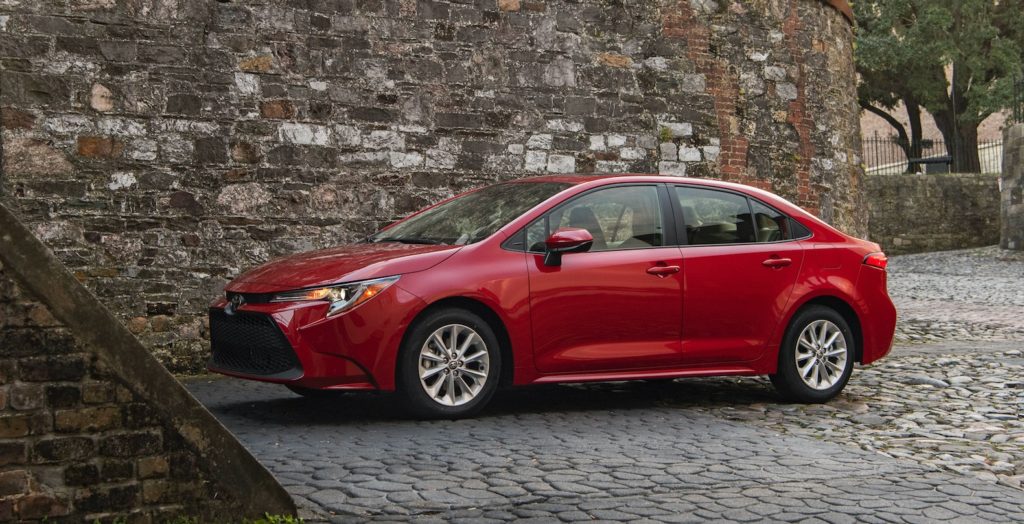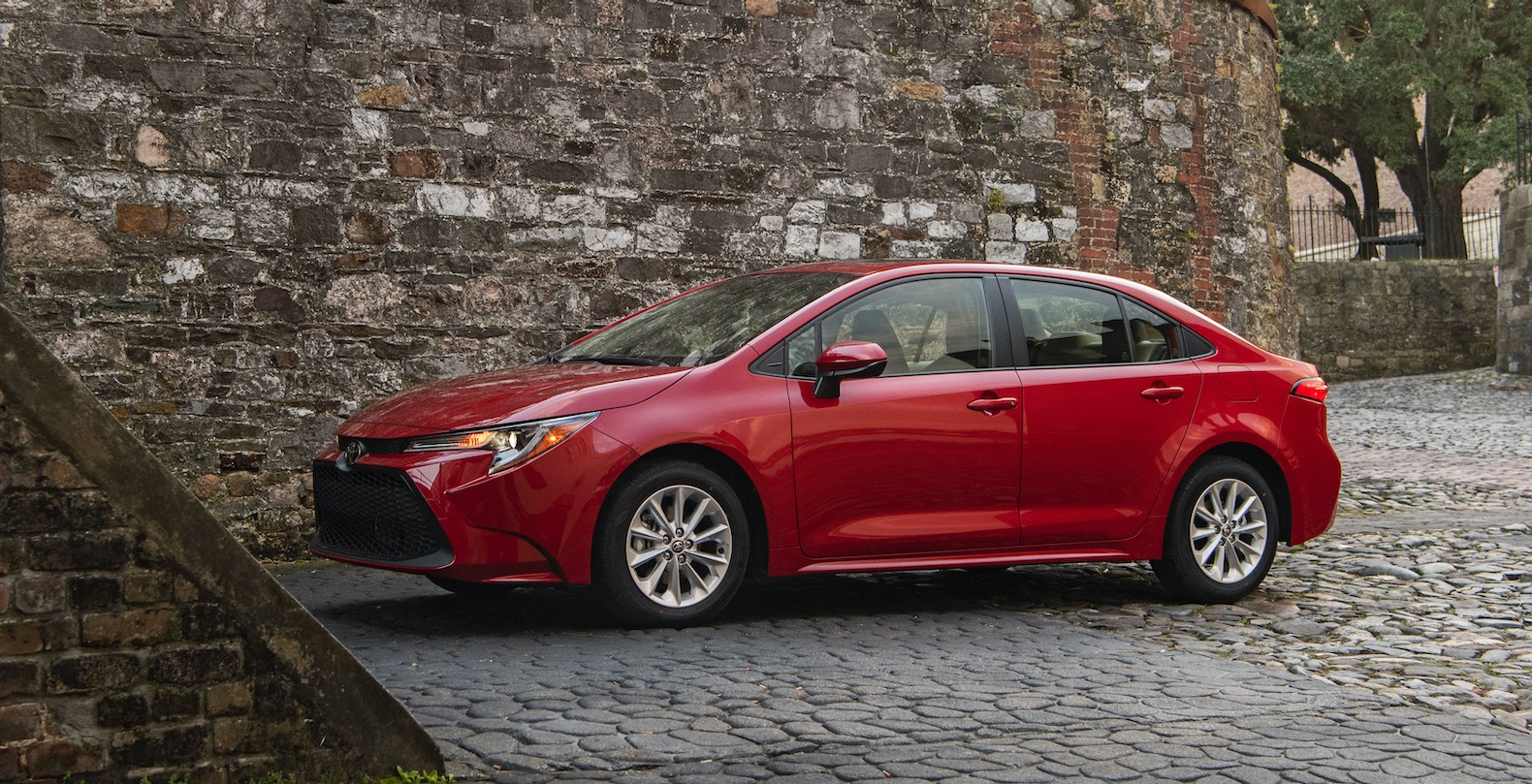 The 2020 Toyota Corolla comes with a smart set of standard features and an impressive array of infotainment features. It's a strong value in any trim level. Corolla sedans starts in $20,430 L trim, which has all the safety gear mentioned above, as well as power features, LED headlights, a fold-down rear seat, tilt/telescoping steering, and an AM/FM audio system with a 7.0-inch touchscreen and Apple CarPlay compatibility. The $20,880 LE sedan moves up to 16-inch wheels and 195/65 tires, and a 8.0-inch touchscreen with a higher grade of cloth upholstery; a sunroof is available. At the $24,880 XLE level, Toyota adds a standard sunroof, synthetic leather upholstery, 16-inch wheels with 205/55-series tires, an eight-way power driver seat, and two USB ports; options include satellite radio, wireless smartphone charging, and an 800-watt, nine-speaker audio system with navigation and in-car Wi-fi.

Among the sporty Corolla sedans, the $23,580 SE with the manual transmission has 18-inch wheels with 225/40-series tires, dual exhaust tips, and six-way manual cloth sport seats. The $22,880 SE CVT can be had with a power sunroof, which comes standard on the manual-equipped SE. The $26,380 XSE has synthetic leather upholstery, a power sunroof, HD radio, and navigation; options include ambient lighting, premium nine-speaker audio, and wireless smartphone charging; which happened to be our test vehicle for the week. All Corollas come with 3-year/36,000 miles basic warranty and 6-year/60,000 miles powertrain warranty.
The 2020 Toyota Corolla has aged gracefully and the newest generation is an impressive leap forward. The Corolla now has cutting edge safety and technology, modern looks, and drives with verve that a Corolla hasn't seen in years. Add in great value with Toyota reliability and the Corolla easily catapults as one of the top contenders in the small car class; it definitely deserves a look.
For all your new car shopping needs, check out: drivevise.com Vehicle shopping made simple!