The Nissan Frontier is the oldest pickup in the midsize truck segment, but that will finally change with the arrival of the 2021 Frontier. But in the meantime Nissan has decided to give the 2020 Frontier a heart transplant, by giving it the new engine and transmission from the next-generation Frontier.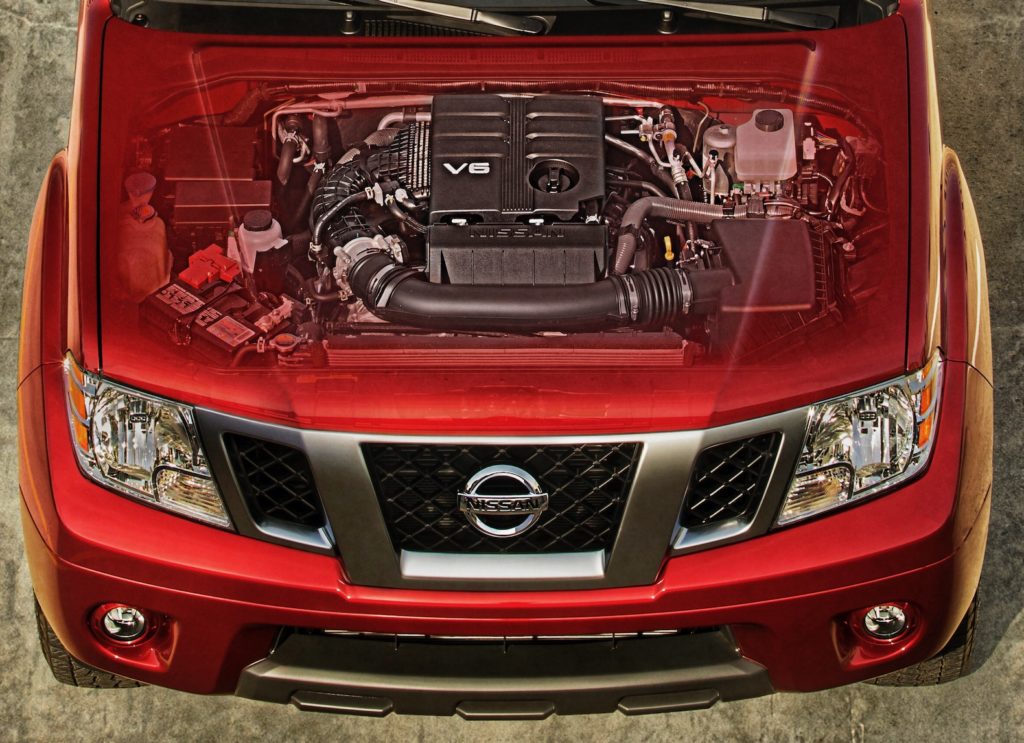 The 2020 Frontier may look the same on the outside as last year's model, but prop open the hood and you'll find a new 3.8-liter V6 engine that's mated to a nine-speed automatic transmission. The new engine replaces the old 4.0-liter engine and generates 49 more horsepower, which means that the 2020 Frontier now has 310 horsepower compared to 261 hp with the old engine.
Nissan also says that the new engine is more efficient, so the fuel economy specs for the 2020 Frontier will also see an improvement, despite the extra power.
The 2020 Nissan Frontier is going to go on sale in the spring. Nissan hasn't announced when the all-new 2021 Frontier will arrive, but it says that it will arrive soon, although it's being reported that it will arrive in February 2021. The 2021 Frontier is also reportedly going to look like a baby Titan.