The 2020 Lexus RC F is getting some upgrades for the new model year, which not only includes a refreshed exterior and more power under the hood, but also the introduction of the RC F Track Edition.
The entire 2020 Lexus RC F lineup has been updated with new headlights, a restyled grille and new taillights. What we care most about is what's under the skin, since the 2020 RC F now has more power, thanks to an extra five horsepower from the 5.0L V8, which now has 472 horsepower. The torque rating has also increased by 6 lb-ft. to 395 lb-ft. of torque. The eight-speed automatic transmission carries over, but now has a higher final drive ratio (3.13 vs 2.93).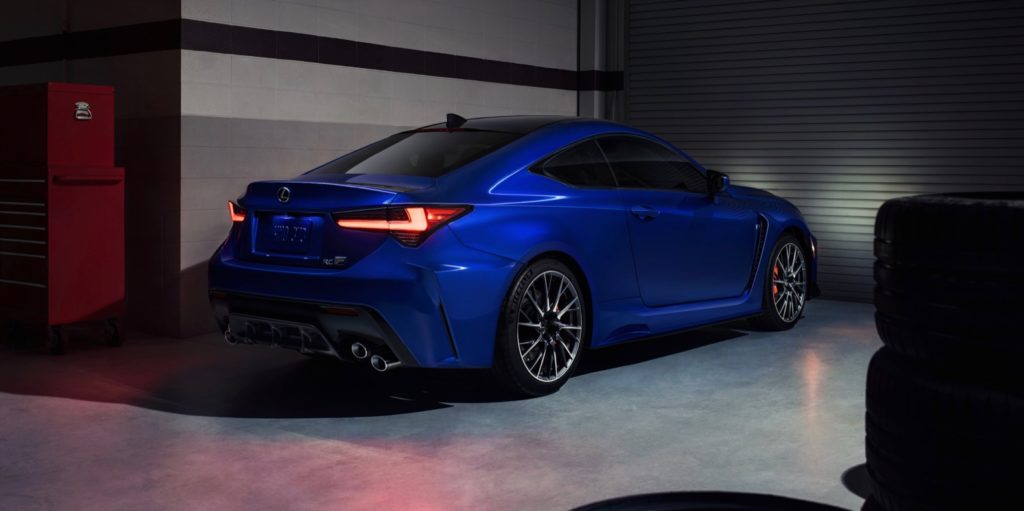 The 2020 RC F also gets a new electronic launch control, which automatically adjusts the traction and throttle control for maximum acceleration from a stop. All the driver has to do is press and hold the brake pedal, engage the system, floor the accelerator to bring up the engine speed and release the brake. Lastly the 2020 RC F rides on special Michelin Pilot Sport 4S tires that were designed specifically for the RC F.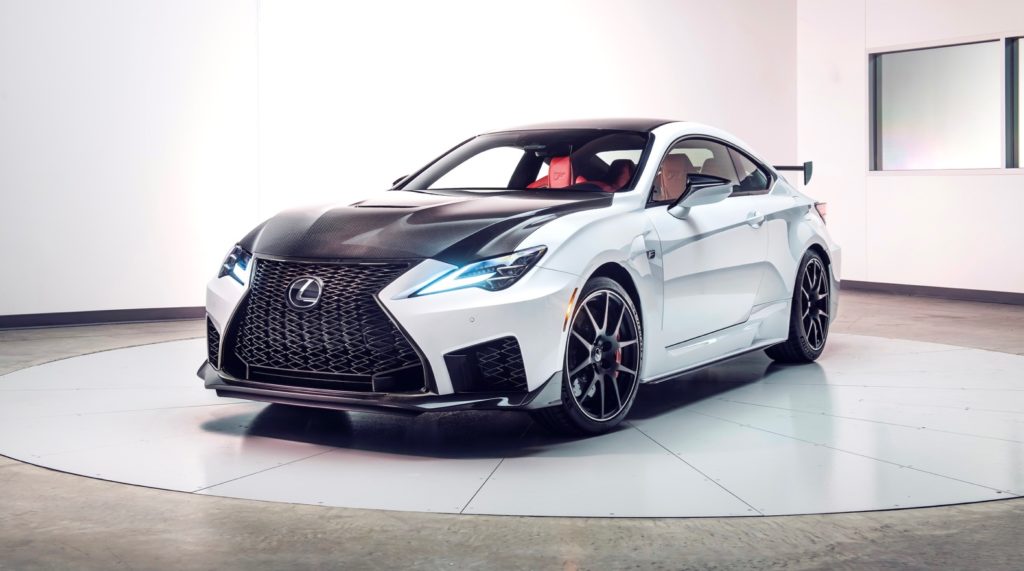 If you want even more fun, you'll want to opt for the 2020 RC F Track Edition. On the outside, the RC F Track Edition gets some aerodynamic upgrades, thanks to a unique front splitter with canards and a large carbon fiber rear wing. Weight reduction was a big focus for both the 2020 RC F and RC C Track Edition, with the end result being a weight reduction of  176 pounds for the RC F Track Edition.
The RC F Track Edition also gets Brembo carbon ceramic brake rotors, 19" BBS forged alloy wheels and a carbon fiber hood and roof. The RC F Track Edition also shaved off a few pounds thanks to a carbon fiber partition behind the rear seats and a titanium muffler and tail pipes. The RC F Track Edition can reach 60 mph in only 3.96 seconds.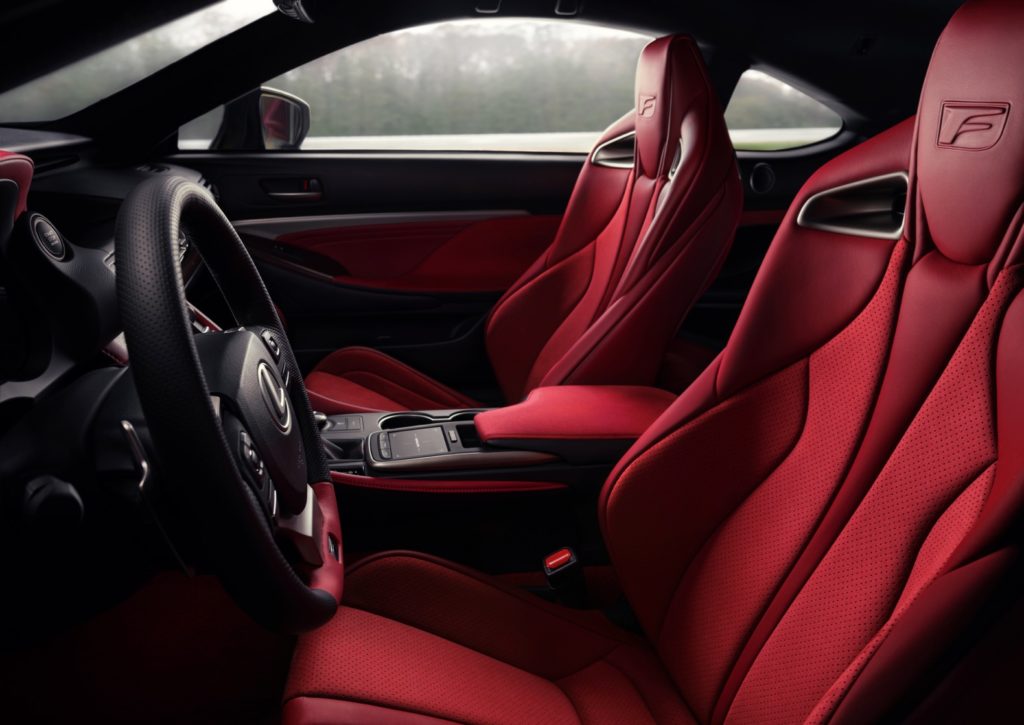 To help the 2020 Lexus RC F Track Edition stand out it comes with a red leather interior with Alcantara seat accents and red carbon trim on the doors and dashboard. Only two exterior colors will be available: Ultra White and Matte Nebula Gray.
Production of both the 2020 Lexus RC F and RC F Track Edition will begin in the second quarter of this year.