In addition to the surprise release of the 2021 Civic Type R Limited Edition, Honda has also announced the pricing for the updated 2020 Civic Type R. The 2020 Honda Civic Type R starts at $37,950, which is only $695 more than the 2019 model with the destination fees included.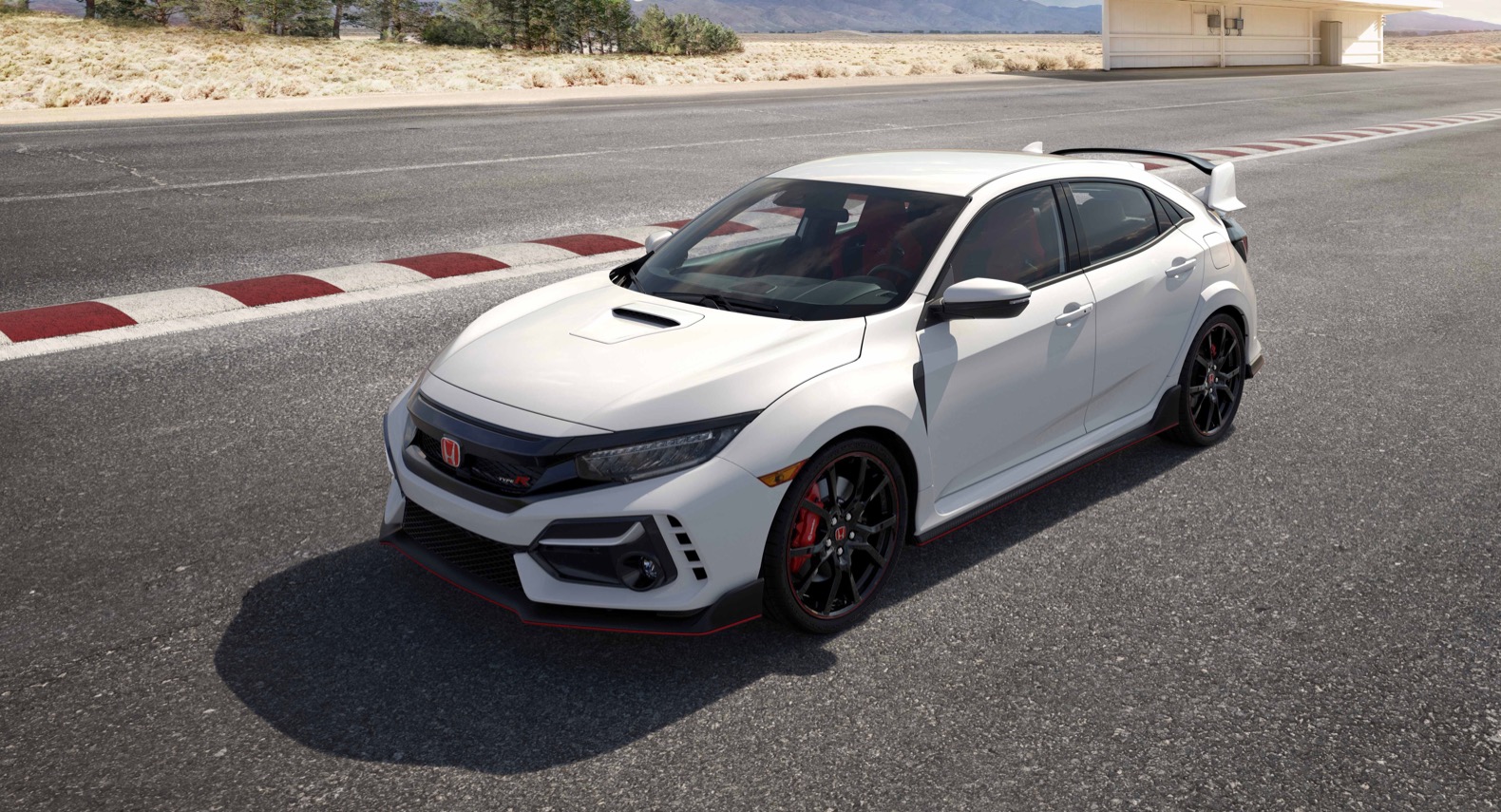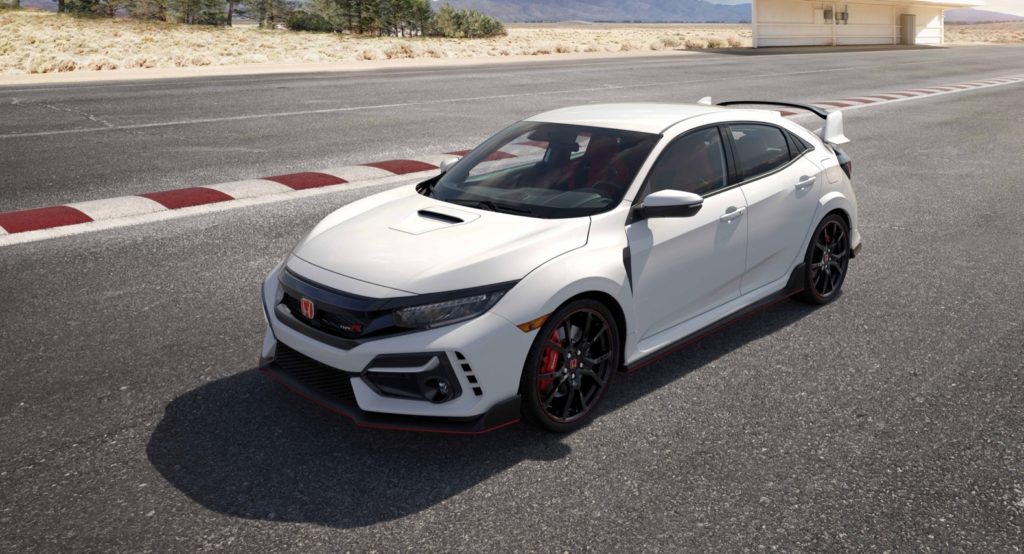 That's a bargain considering the extras that Honda has added for the 2020 model year. In addition to the restyled exterior, the 2020 Civic Type R now comes standard with the Honda Sensing suite of safety and driver-assistive technologies, which includes Adaptive Cruise Control , Collision Mitigation Braking System, Forward Collision Warning, Lane Keeping Assist System and Road Departure Mitigation with Lane Departure Warning.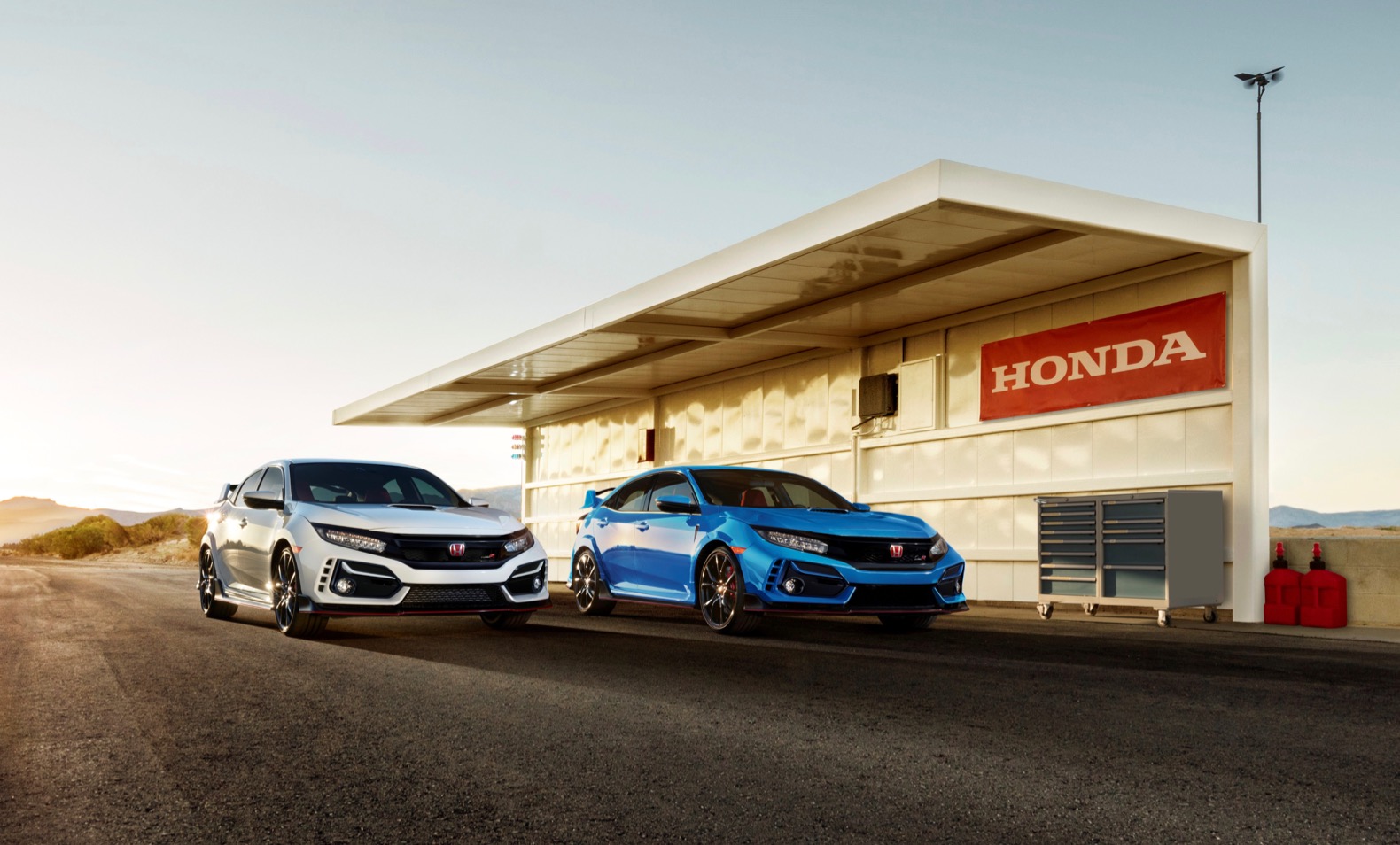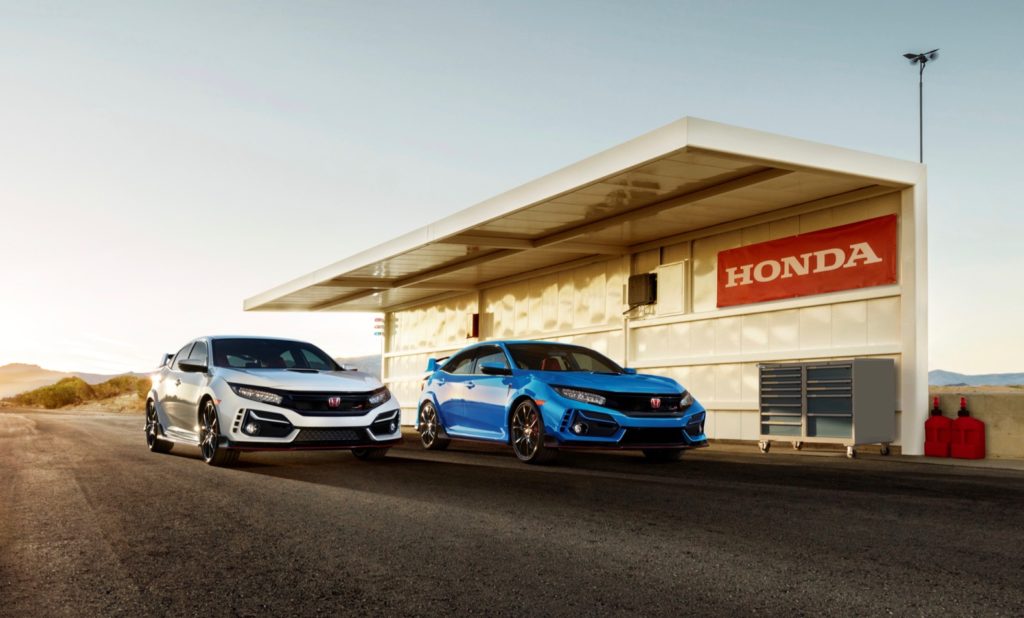 On the outside, the 2020 Civic Type R gets a new grille design with a 13-percent-larger opening that along with an updated radiator core delivers improved engine cooling. A small reduction in front downforce from the new larger grille opening was countered by a redesigned front spoiler under the bumper.
The Civic Type R's suspension has also been upgraded, since the Adaptive Damper System's control software now evaluates road conditions 10 times faster. The rear bushings for the lower B-arm have been stiffened and in front the updated compliance bushings and new lower-friction ball joints result in sharper steering feel.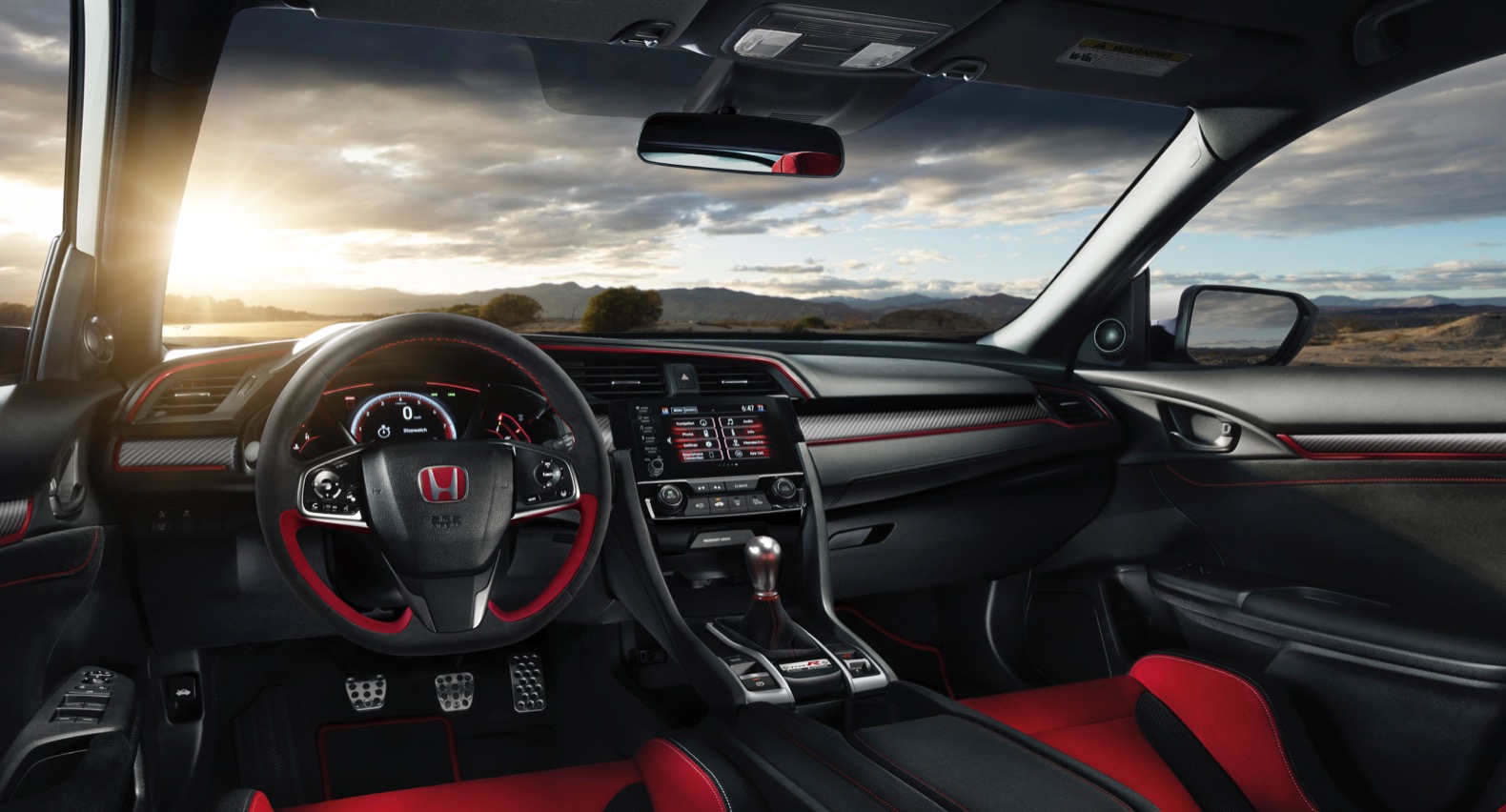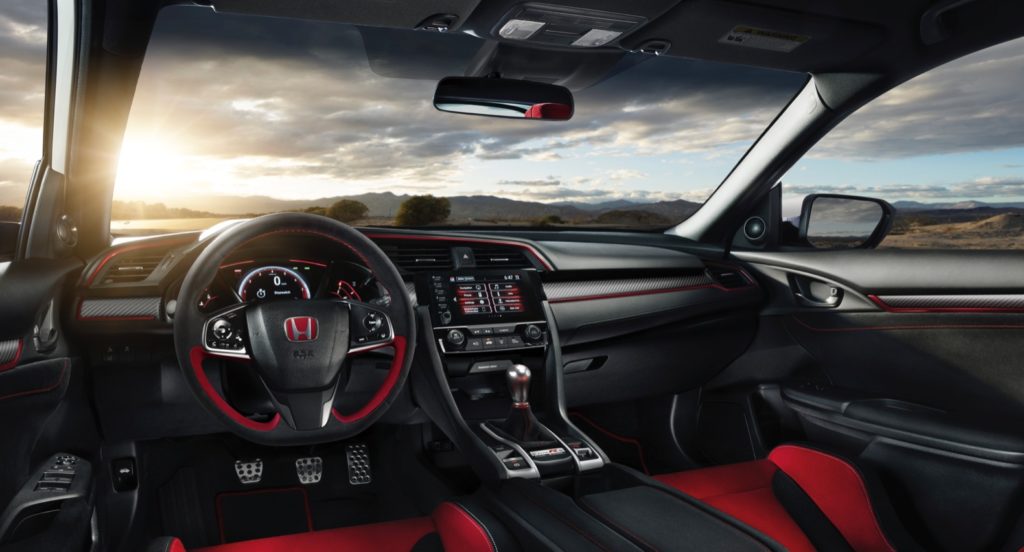 To improve its braking performance, the Civic Type R's single-piece front brake rotors have been replaced by new two-piece rotors with brake pads with a new more fade-resistant pad material.
Inside the 2020 Civic Type R gets a new Alcantara-wrapped steering wheel, a new shift lever with a restyled knob and sueded shift boot.  Lastly the new Active Sound Control system enhances the engine sound.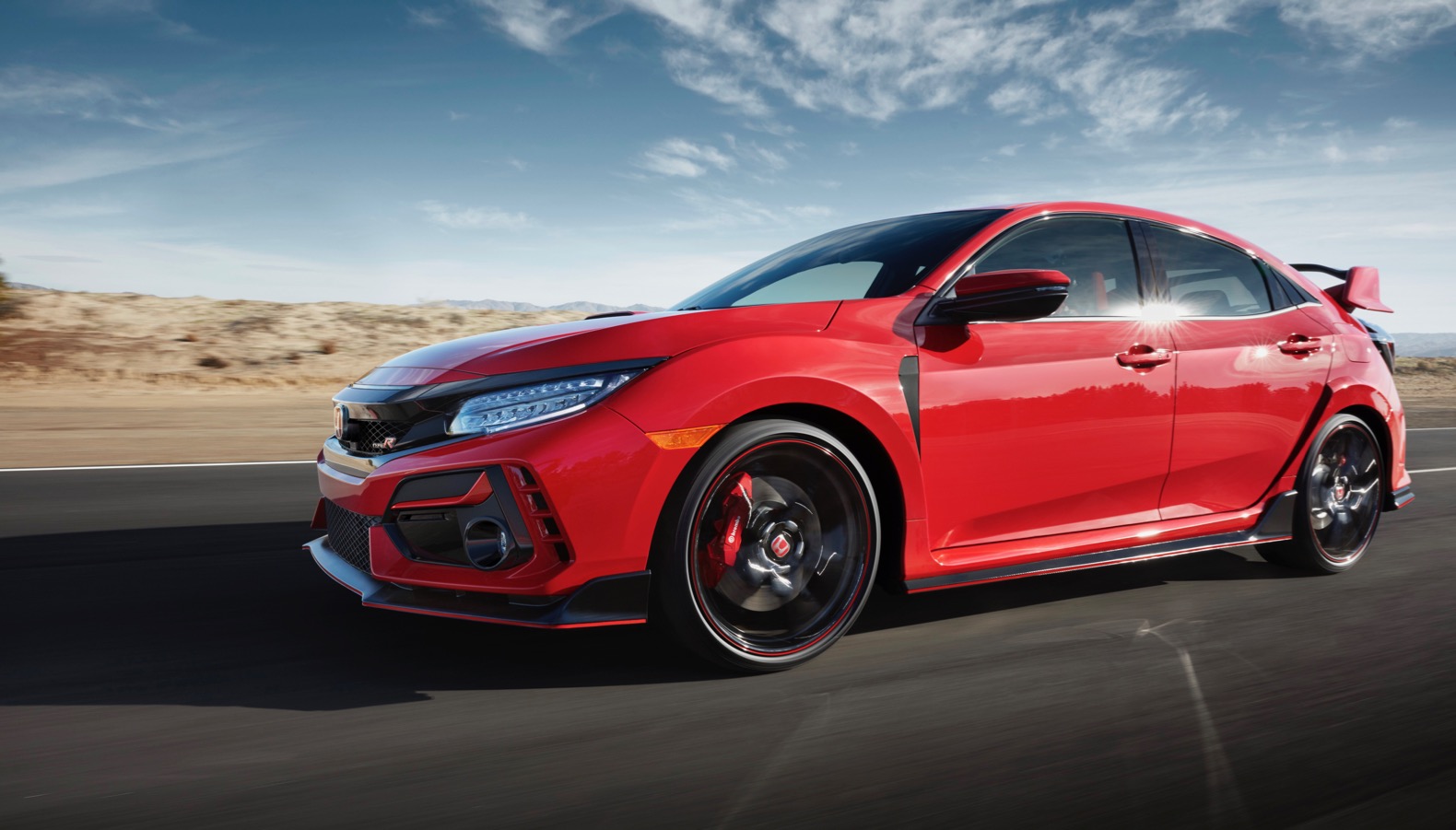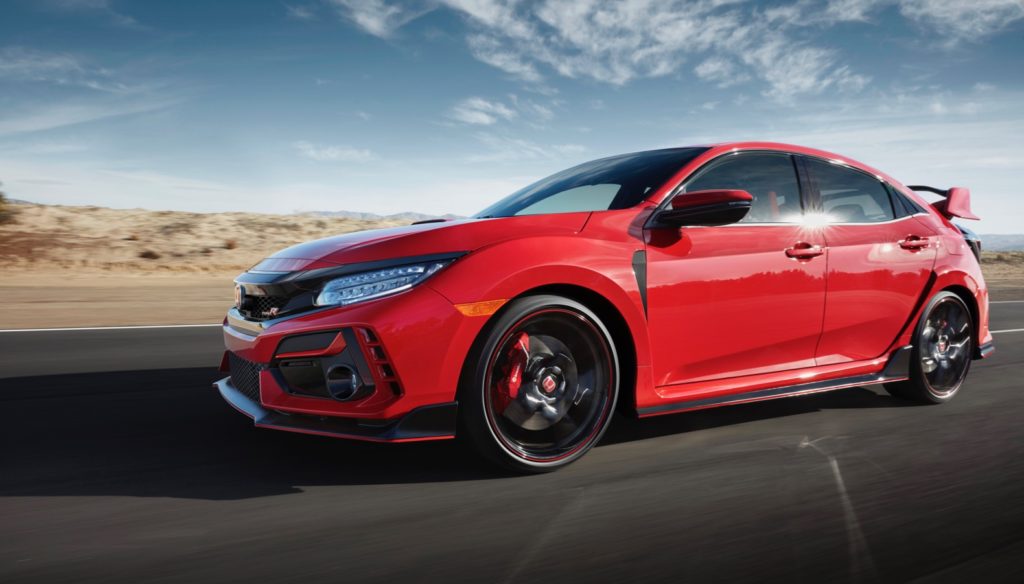 The 2020 Civic Type R also arrives with a new performance datalogger, called the Honda LogR. The new datalogger combines the Type R's onboard computer and sensors with a smartphone app to help drivers monitor and record their driving performances on the track or other closed courses. Honda LogR features three main functions: a Performance Monitor, a Log Mode, and Auto Score Mode. It's also designed to help improve their driving skills through the use of a driving-smoothness algorithm developed with the help of professional Honda drivers.
Just like before, the 2021 Civic Type R is powered by a 2.0-liter turbocharged 4-cylinder engine with 306-horsepower and 295 lb-ft. of torque that's mated to a 6-speed manual transmission and limited-slip differential. Lastly there's one new color option, Boost Blue.