Very rarely does a vehicle come to market that does everything very well, the 2020 Volvo V60 Cross Country is that rare. The V60 is the rational choice in a market of irrational crossover SUV temptations. It's a compact luxury wagon for those willing to write off high-riding crossover SUVs as a trend. It turns out that there aren't many members of this rare wagon club. Even finding one sitting on a dealer's lot is going to be rare, so you'll have to be patient while Volvo builds one in Sweden and ships it to the U.S.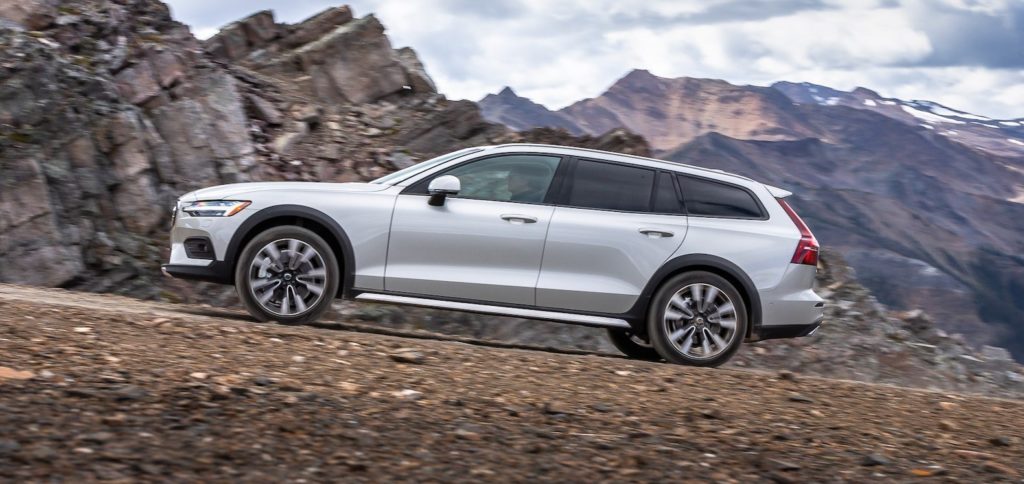 The V60 shares its underpinnings and engines with the XC60 crossover SUV. The XC60 also lends its 250-horsepower 4-cylinder engines and its 8-speed automatic transmission. With the lower-output turbo-4 that Volvo calls T5, the raised V60 Cross Country comes with all-wheel-drive. What makes the V60 a smart choice is its utility: The V60 uses less fuel than the XC60 while paradoxically lugging more cargo in its calming interior. The V60 Cross Country comes well-equipped for about $45,000, with options bundled into a few packages. An 8.0-inch touchscreen is mounted vertically like a smartphone on the V60's dashboard. Its built-in infotainment software is comprehensive and includes standard Apple CarPlay and Android Auto compatibility, plus a pair of USB ports.

The 2020 Volvo V60 Cross Country gets the long-roof, low-slung wagon look just right with just enough familiar Volvo themes that blend into a well-proportioned package. The V60 starts out like the automaker's S60 sedan, at least from the front seats forward. Its concave grille is mounted vertically, a nod both to Volvo's boxy past and to European-market pedestrian impact standards. From the front seats rearward, the V60's long roof slopes gently rearward into a tautly pulled tailgate. Big L-shaped taillights carve upward into the roof pillars, a Volvo design trait that makes the bright red LEDs easy for other drivers to see.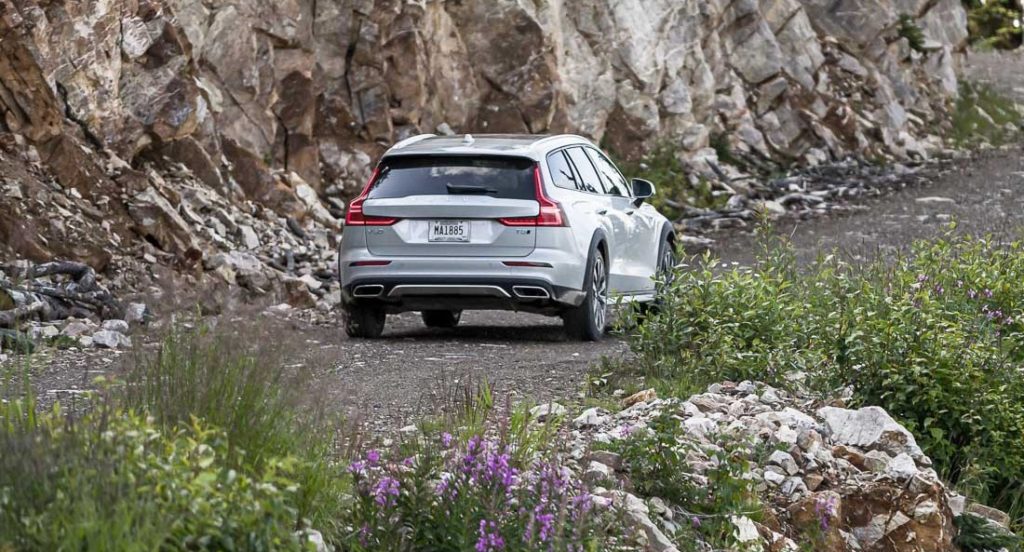 A strong turbocharged 4-cylinder engines give the 2020 Volvo V60 Cross Country sprightly acceleration. The V60 doesn't try to be a sports wagon or a land yacht. It lands squarely in between with balanced handling, strong acceleration, and a composed ride. The Cross Country uses a 2.0-liter turbo-4 rated at 250 hp to shuttle power to the all the wheels via an 8-speed automatic transmission. Unlike the XC60, the V60 Cross Country isn't offered with a plug-in hybrid powertrain, although we suspect some version will eventually arrive under its hood. The V60's thick-rimmed three-spoke steering wheel is comfortable to hold and the car's steering has good weighting and excellent on-center stability. On a curvy road, the V60 grips well with its chassis delivering the rapid, telepathic response of sportier cars. Even with the optional 19-inch alloy wheels with their ribbon-thin sidewalls it makes a great highway cruiser.

Thrifty 4-cylinder engines mean the 2020 Volvo V60 is a relatively eco-friendly choice. The 2020 Volvo V60 isn't offered with a fuel-sipping plug-in hybrid powertrain, but its 4-cylinder engine is modest consumer of premium unleaded. The all-wheel drive Volvo's turbocharged 4-cylinder engine nets the V60 Cross Country figures of 21 city / 31 highway / 25 combined mpg.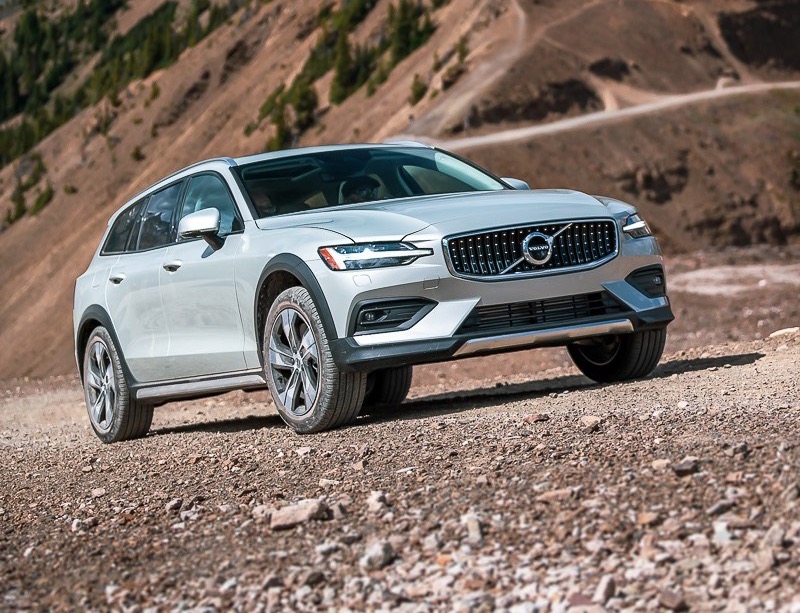 The 2020 Volvo V60 Cross Country comes standard with a high level of active safety tech, but the most advanced features cost extra. Until federal and independent testers smack the pretty Volvo V60 into a wall or two, there are no official safety ratings in this country. However, in Australia and Europe the Volvo V60 has been given 5-star marks by both agencies. What we do know is that it benefits from a high level of standard active safety technologies, including automatic emergency braking with pedestrian detection and active lane control. Seven airbags including a knee airbag for the driver and whiplash-protection front seats are standard, too. The $2,500 Advanced Package adds a surround-view camera system, adaptive cruise control with stop-and-go and limited autonomous steering assistance, active headlights, and a head-up display.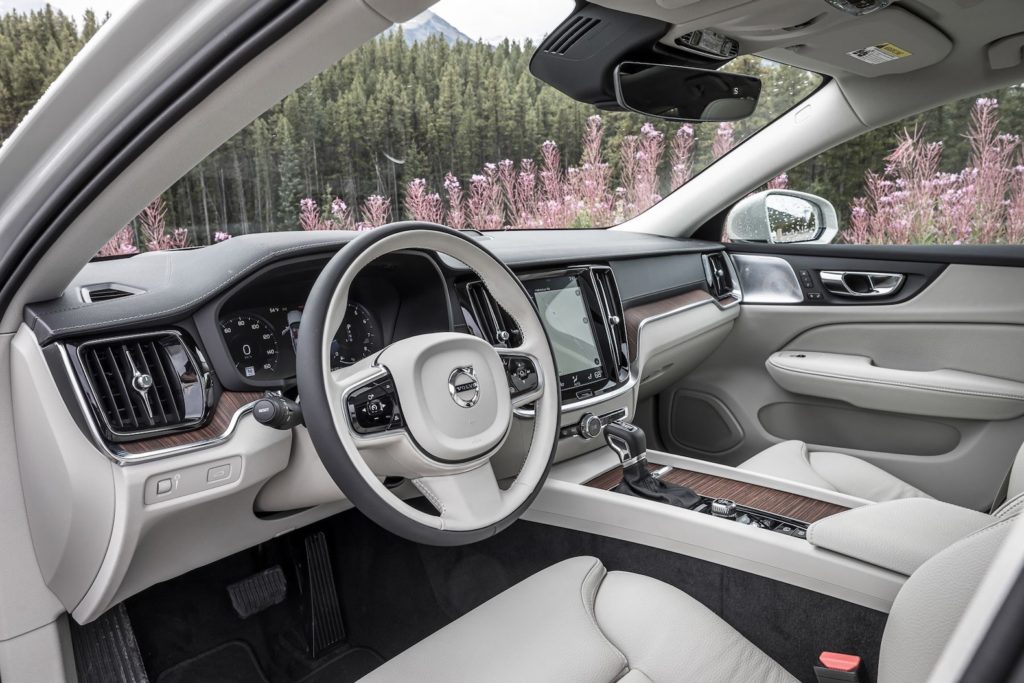 The 2020 Volvo V60 Cross Country uses its small footprint well for good interior room and a classy, upmarket feel. The V60 is well-finished inside and has good space for four adults and their luggage, it's actually marginally more spacious than the XC60. Volvo rarely builds an uncomfortable seat, and the V60 is no exception. The front seats are firm and supportive, with good adjustment and some of the fastest heating elements we've ever experienced. Second-row passengers will find good leg room with plenty of space for toes under the front seats.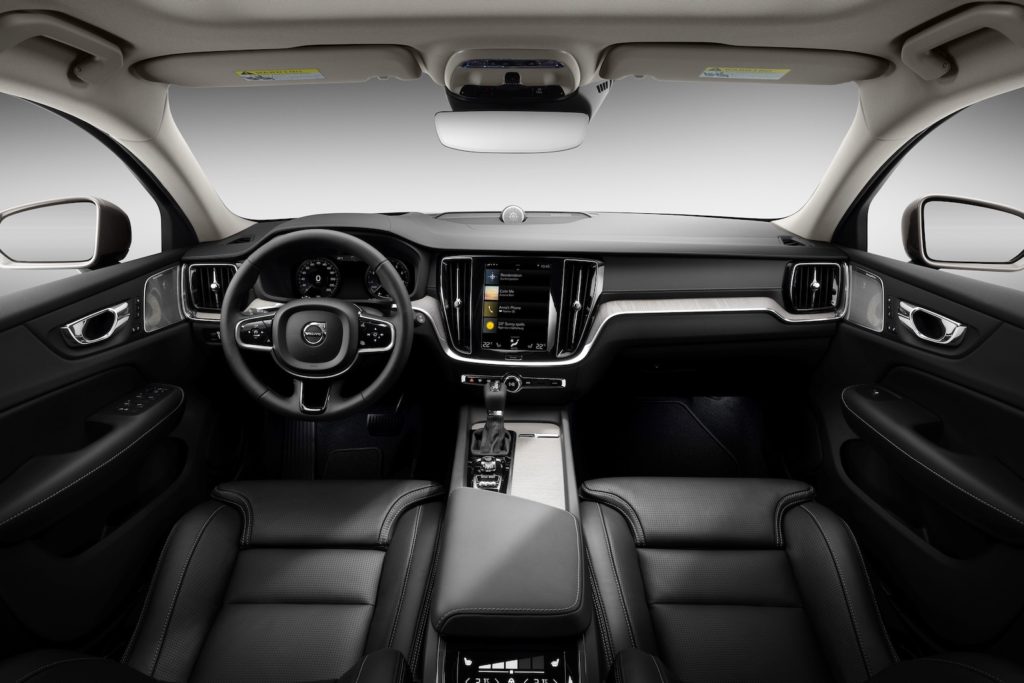 At the rear, the V60 holds nearly 51 cubic feet with its second row folded flat. That figure shrinks to a still-commendable 32 cubes with the rear seat upright, nearly 19 cubic feet of which is below the window line. We had no problem stuffing two mountain bikes with the front wheel removed into the V60's cargo area. Good materials with thoughtful attention to detail abound. While other ubiquitous luxury cars make do with leatherette, the V60 comes standard with a plaid-esque cloth and synthetic leather upholstery called City Weave, is a design-savvy choice we'd made over the no-cost leather. We like the tough, soft upholstery but unfortunately there's no way to get the handsome houndstooth imitation with any of the higher end packages.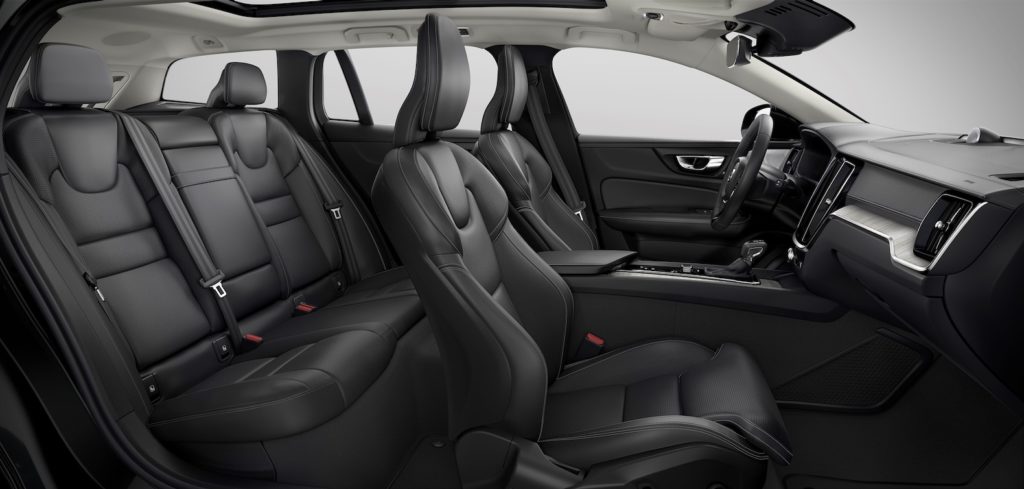 The V60 Cross Country offers good outward vision, even over the driver's shoulder. If you've been in a recent Volvo, the 2020 V60 won't hold many surprises inside. Its dashboard is dominated by a vertical 9.0-inch touchscreen for infotainment with a single volume knob flanked by a handful of buttons below. The tall center console houses a conventional gear lever with a knurled ignition switch resting just behind. The standard aluminum interior trim looks sheek, but wood inlays can warm things up for an extra cost if you're so inclined.

The 2020 Volvo V60 wants for little in base specification and feels downright sumptuous fully loaded. While the standard 2020 Volvo V60 is offered in three trim levels, each of which has its own styling and personality. However, the Cross Country version only comes in one standard well equipped trim level which still includes the wagon's high level of standard equipment, seemingly endless customizability, and its impressive standard infotainment system. 

Starting a hair over $45,000, it includes an 9.0-inch touchscreen for infotainment with two USB ports, Bluetooth, and Apple CarPlay and Android Auto compatibility. Power-adjustable front seats wrapped in either cloth or no-cost leather upholstery, a panoramic moonroof, and active safety tech add to its appeal. All-wheel drive and heated front seats are standard on the Cross Country also. Plenty of paint and interior colors ensure that few V60s will look alike, while a host of packages pile on luxuries. We'd opt for the Cross Country Pro Package for about $2,000; not for its 4-zone climate control system and interior upgrades, but because it's required to the $2,500 Advanced Package with adaptive cruise control and Pilot Assist.
The 2020 V60 Cross Country is one of the most impressive vehicles all-around that we have driven in a long time. Unfortunately Volvo dealers don't stock the V60 so if you want one, you'll need to order it. Picking one up at the factory in Sweden is exciting if you have the time. A factory delivery V60 actually costs less because it arrives in the U.S. as a used car, since you're the one who used it, so isn't subject to heftier new-car tariffs. Regardless of the wait, if you want a small SUV or a stylish wagon, the 2020 Volvo V60 Cross Country is definitely worth the wait.
For all your new car shopping needs, check out: drivevise.com Vehicle shopping made simple!