Volkswagen is bringing a new electric car concept to the Geneva Motor Show in March and this might be its most exciting yet, besides the Microbus-inspired I.D. Buzz concept. VW is bringing a new Dune Buggy to Geneva and it's fully electric.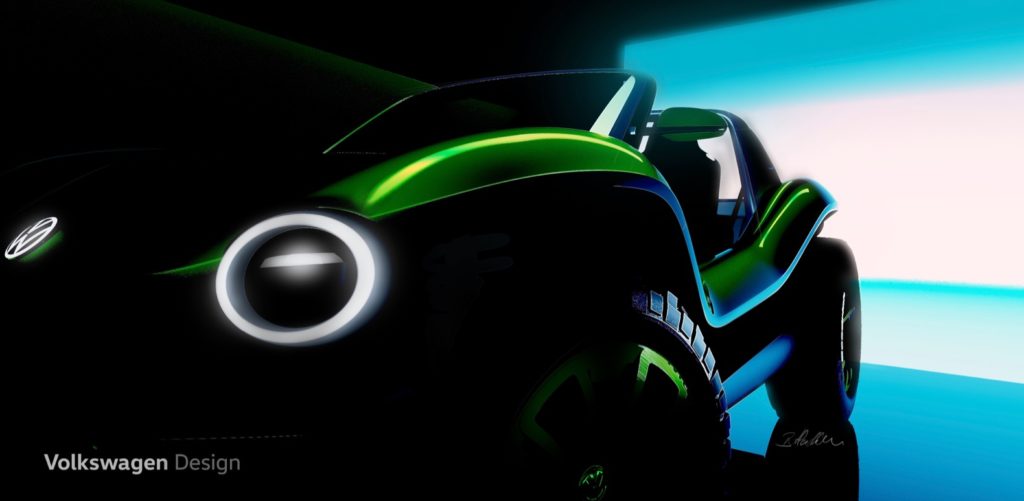 "A buggy is more than a car. It is vibrancy and energy on four wheels. These attributes are embodied by the new e-buggy, which demonstrates how a modern, non-retro interpretation of a classic can look and, more than anything else, the emotional bond that electric mobility can create," states Klaus Bischoff, Head Designer at Volkswagen.
The fully electric VW Dune Buggy is based on the same modular electric drive matrix (MEB) platform as the rest of the I.D. concepts. VW says that the new electric Dune Buggy is meant to showcase how the MEB platform can be used for a variety of vehicles.