Lego already gave VW Microbus fans a treat when it introduced the T1 Camper Van a few years ago. Now Lego has done it again with the debut of the T2 Camper Van, which is based on the second-generation of the van that was sold in the late 1960s and 1970s.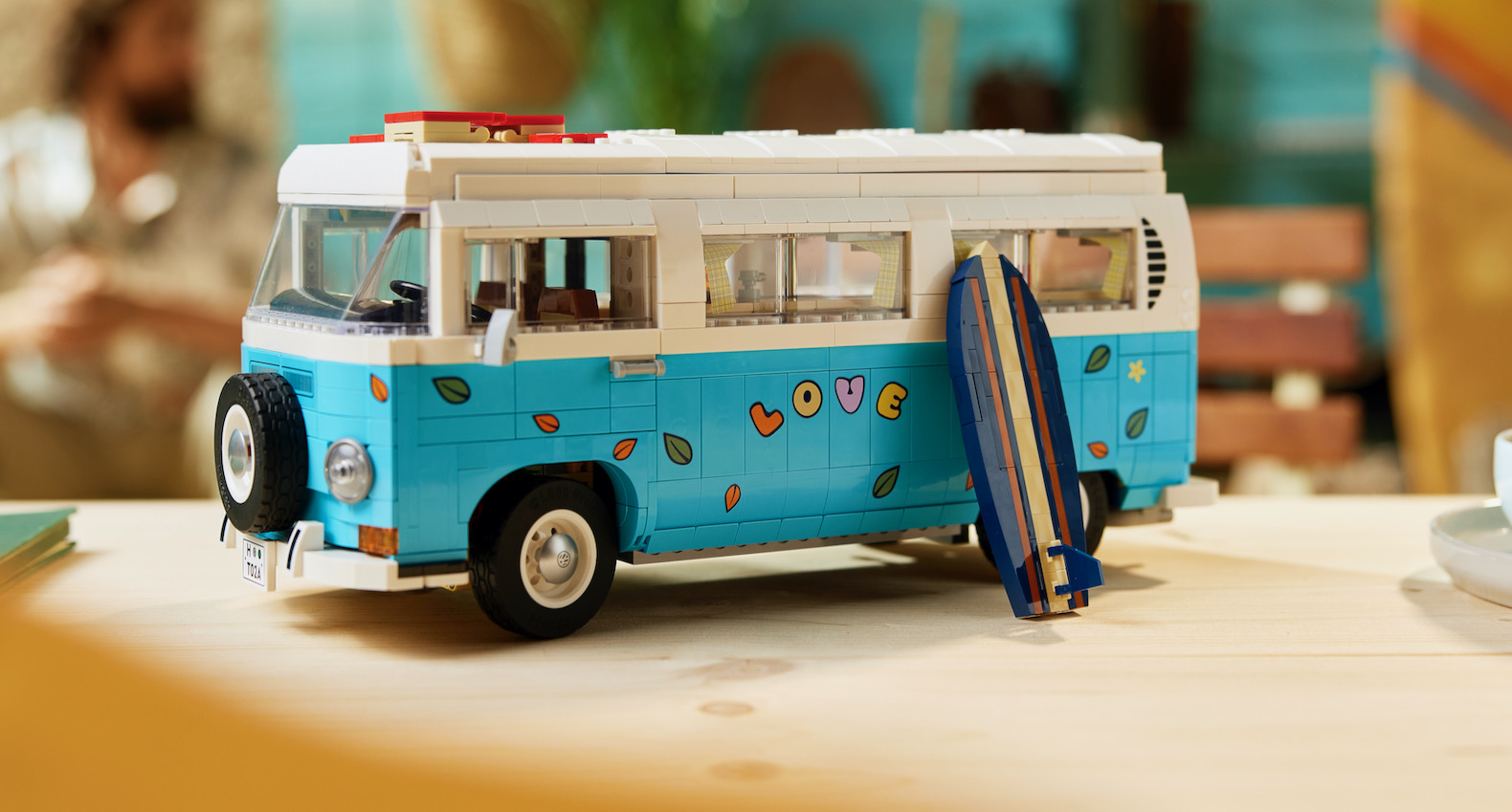 The Lego Volkswagen T2 Camper Van has all the goodies, like a wraparound windshield, folding rear bench seat and a working steering wheel. It also has fabric curtains, a popup roof tent, cabinets, a refrigerator and even a teakettle on top of the gas stove.
The Lego T2 measures 13.5-inches long, 5.5-inches wide and 6.0-inches high. It's made out of 2,207 pieces. Fans can buy the Lego Volkswagen T2 Camper Van starting on August 1 for $179.99.