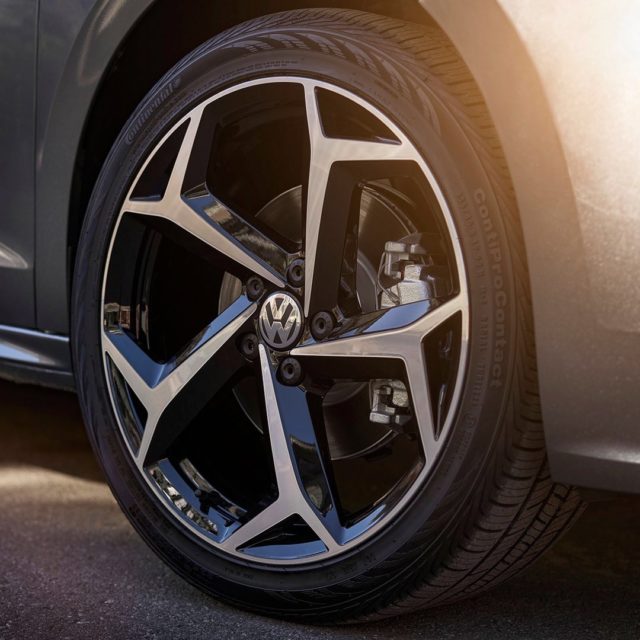 Volkswagen is going to reveal the 2020 Passat next week at the Detroit Auto Show and although some brands, like Ford and GM have decided to kill off their sedans – VW remains committed to the sedan.
VW released this teaser of the 2020 Passat's new alloy wheels on Twitter, where it also stated that "In 2018, over 4.25 million sedans were sold in the U.S." VW is obviously trying to highlight the fact that even if the industry is saying that buyers no longer want sedans, there's still a lot of them being sold.
What we're looking at here in this teaser is the 19-inch wheel that will come standard on the top R trim level. The lower trim levels will get 17- and 18-inch wheels. We already know that the 2020 Passat isn't a completely new Passat, since it still rides on the same platform as the current model and not VW's newer MQB platform.
The V6 option has already been dropped from the Passat's options list, so the 2020 Passat will be powered by the current 2.0L turbocharged four-cylinder with 174 horsepower, but it's torque has been increased to 207 lb-ft.
Stay tuned.