Toyota has quietly killed off the Toyota Yaris Liftback for the 2019 model year, which isn't too surprising considering the lack of demand for subcompact hatchbacks in the US.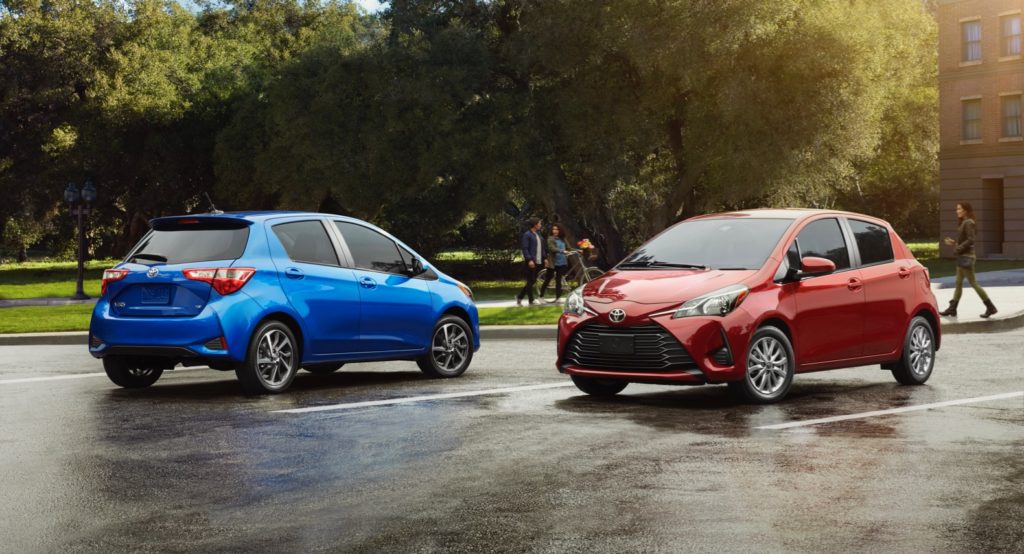 So for the 2019 model year the Yaris lineup has now been reduced to only the Yaris sedan, but a new Yaris is just around the corner. Toyota has also confirmed that it will make an announcement about the 2020 Yaris at the upcoming New York Auto Show in April.
CarsDirect reached out to Toyota spokesperson, Nancy Hubbell who confirmed the death of the Yaris hatchback and also stated, "Additionally, we're working on something new for MY2020 and look forward to seeing you at the New York Auto Show for more details."
We'll have to wait and see if the Yaris Liftback returns for the 2020 model year or if the Yaris continues only as a sedan.
Source: CarsDirect