When Toyota unveiled the new Supra last year we were excited to have it back, but at the same time we were a little disappointed that a manual transmission was missing from the options list. Well a new rumor from Japan claims that Toyota may fix that soon.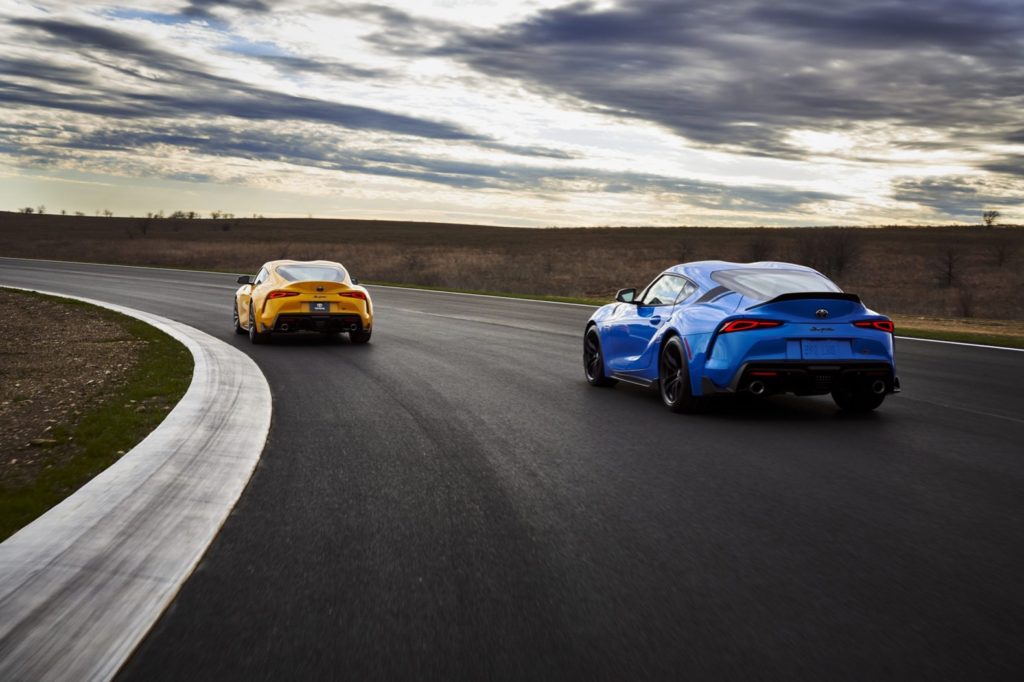 Mag X is reporting that Toyota is prepping a Supra with a manual transmission, which could be introduced soon to keep buyer interest high. Toyota recently upped the power from the Supra's six-cylinder for the 2021 model year and added a base four-cylinder engine. Toyota's next step with the Supra will likely be to introduce a high-performance GRMN version and likely the manual version.
Right now it's not known which engine the manual would be mated to. The BMW-sourced four-cylinder is available with a six-speed manual in the BMW Z4 in Europe, so that could be an easy option. There's also the possibility that the Supra GRMN could get a manual too.
It's being reported by Japan's Best Car Web, that the GRMN will borrow the inline-six and dual-clutch automatic transmission from the next-generation BMW M3. The next M3 has already been confirmed with a manual, so that could also be an easy decision for Toyota.
Stay tuned.