Toyota is ready to take the new Supra to the track with the debut of the Supra GT4. Sales of the GR Supra GT4 will kick off in Europe in March 2020, North America in August, and in Asia in October.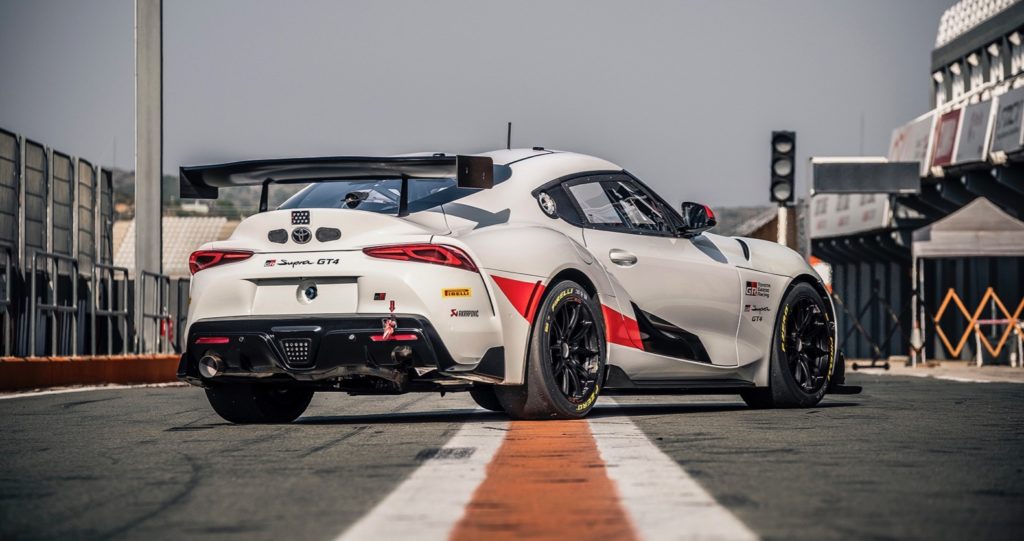 Toyota has only announced the pricing for the Supra GT4 in Europe, which starts at €175,000 ($194,392 US). The Supra GT4 is powered by a 3.0-liter turbocharged inline-six engine but with 429 horsepower and 479 lb-ft. of torque, which is a nice increase from the Supra's 335 hp and 365 lb-ft. The six-cylinder engine is mated to a 7-speed sports automatic transmission with paddle shifters and a mechanical limited slip differential. An Akrapovič exhaust system has been added.
The Supra GT4 also gets a front splitter and rear wing that are made of natural fiber composite, which helps the Supra GT4 weigh in at only 2,976 lbs.