Toyota is expanding the Corolla lineup in the US with the addition of the 2022 Corolla Cross, a small stylish crossover. The Corolla Cross will fit in Toyota's crossover lineup between the C-HR and the larger RAV4.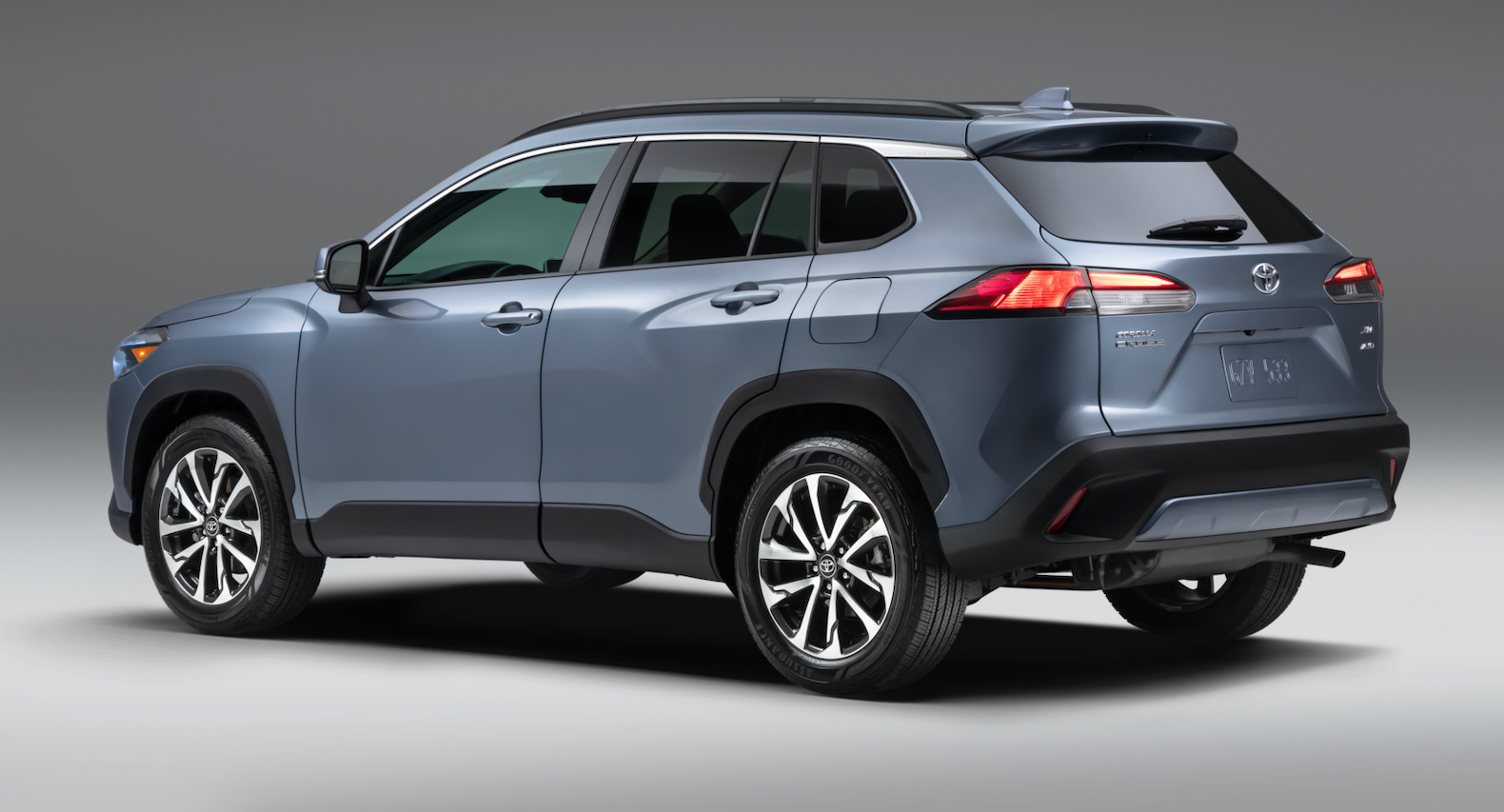 Compared to the Corolla Hatchback, the Corolla Cross is 3.6-inches longer, 1.4-inches wider and 7.7-inches taller. It also has 3 more inches of ground clearance than the hatchback. This means that the Corolla Cross has more interior space and a tad more cargo space than the hatchback. The Corolla Cross has up to 25.5 cubic feet of cargo space, compared to 17.8 cubic feet in the hatchback.
The Corolla Cross is based on the same platform as the standard Corolla. Under the hood it's only available with a naturally-aspirated 2.0-liter four-cylinder engine with 169 horsepower and 150 pound-feet of torque. The only transmission choice is a CVT, but buyers can select either front- or all-wheel drive. Toyota estimates that it will have a 32 mpg combined rating with FWD and 30 mpg with AWD.
When the Corolla Cross arrives this year it will be available in L, LE and XLE trim levels. It will come standard with a 7-inch infotainment screen with Apple CarPlay and Android Auto compatibility, adaptive cruise control, automatic emergency braking, lane-keep assist and automatic high-beam headlights.