Electric trucks are about to be a thing. Following Rivian's debut of its R1T truck, Tesla has unveiled its fully electric truck – the Cybertruck.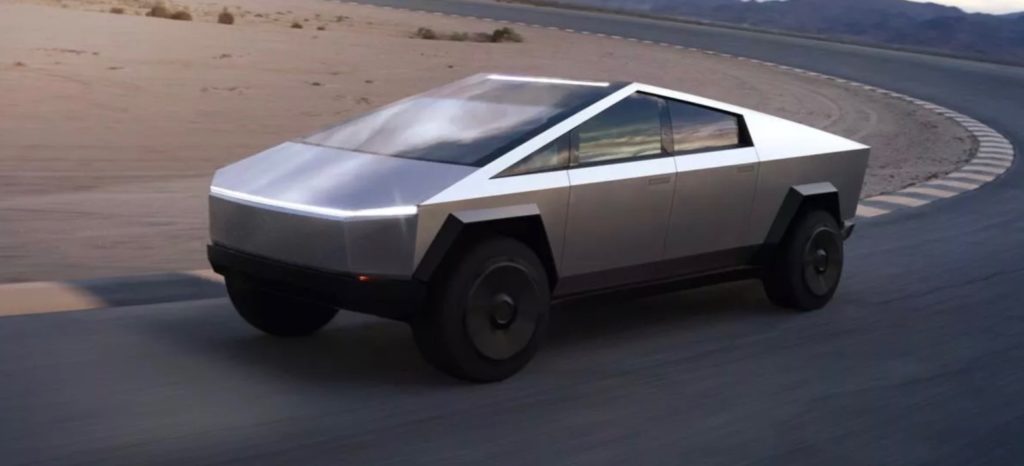 Given its sci-fi name, it's no surprise that the Tesla Cybertruck looks like no other truck on the road. In true Tesla fashion, the Cybertruck has several firsts to help it stand out. The Cybertruck is made out of steel alloy, which is dent-resistant, scratch-resistant and even can take a beating from a sledgehammer. Elon Musk also says that the truck is bulletproof and even its glass is strong.
The Cybertruck will be available in three versions: single motor rear-wheel drive, dual motor all-wheel drive and trim motor all-wheel drive. The base Cybertruck can reach 0-60 mph in less than 6.5 seconds, it can tow over 7,500 pounds and has a driving range over 250 miles. The dual motor AWD model has a 300 mile range, can tow up to 10,000 pounds and can reach 60 mph in 4.5 seconds. The top tri motor version has a driving range over 500 miles, can tow over 14,000 pounds and can reach 60 in 2.9 seconds.
The single motor RWD model starts at $39,900, the dual motor AWD starts $49,900 and the tri motor AWD starts at $69,900. You can add full self-driving for $7,000.
The Cybertruck also rides on an adaptive air suspension, which can give the truck up to 16 inches of ground clearance,
You can place your reservation now for only $100. The first deliveries are expected to start at the end of 2021. Production of the Tri Motor AWD Cybertruck is expected to begin in late 2022.