If you want a fuel efficient full size pickup truck, you'll want to check out the 2020 Ram 1500 EcoDiesel, which gets up to 32 mpg on the highway and 22 mpg city.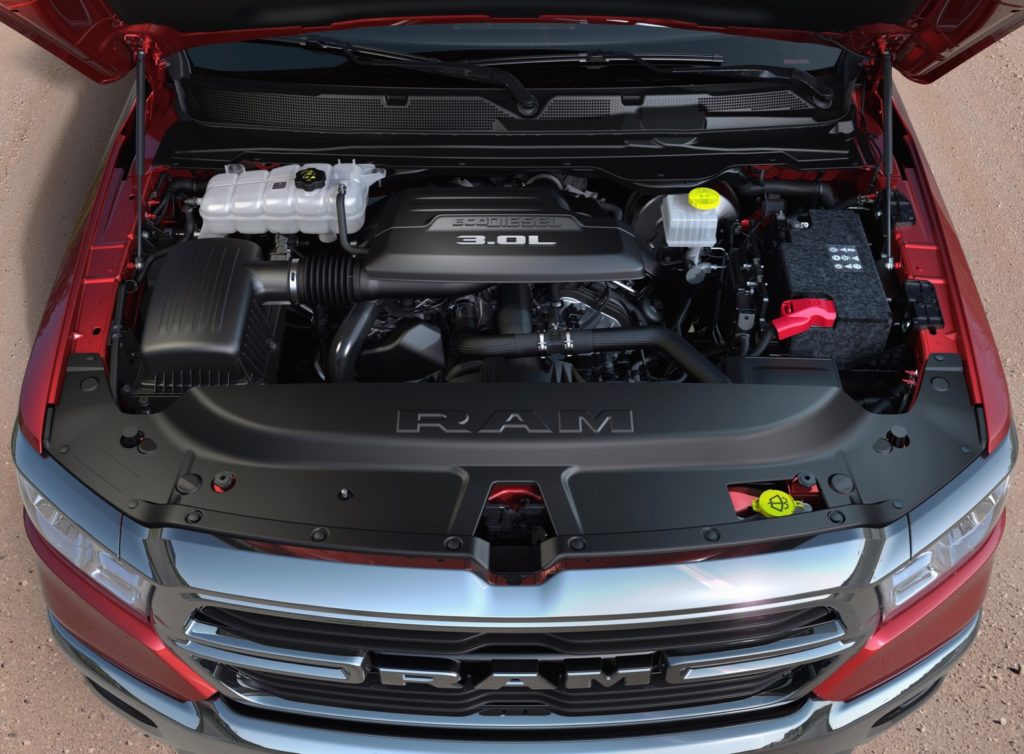 The 2020 Ram 1500 EcoDiesel is powered by a 3.0-liter EcoDiesel V-6 with 480 lb.-ft. of torque and 260 horsepower. The third-generation EcoDiesel engine has received several upgrades, including a new water-cooled turbocharger, redesigned intake ports, and a new dual high-pressure and low-pressure exhaust gas recirculation system. The updates give the engine 14 percent more torque and 8 percent more horsepower.
The 2020 Ram 1500 EcoDiesel not only offers the best torque rating among half-ton diesel trucks, but it also can tow the most at 12,560 pounds.
If you opt for the 4×4 Ram 1500 EcoDiesel, it's rated at 29 mpg highway and 21 mpg city. The EcoDiesel is a $4,995 option, with the 2020 Ram 1500 EcoDiesel starting at $38,585, including the destination fees.