While we're still waiting for the arrival of the 718 Cayman GT4, Porsche is getting us closer with the debut of the more hardcore 718 Cayman GT4 Clubsport. The good news is that if you're not too keen on the four-cylinder powered 718 Cayman, the 718 Cayman GT4 Clubsport arrives with a 425-hp 3.8L six-cylinder engine.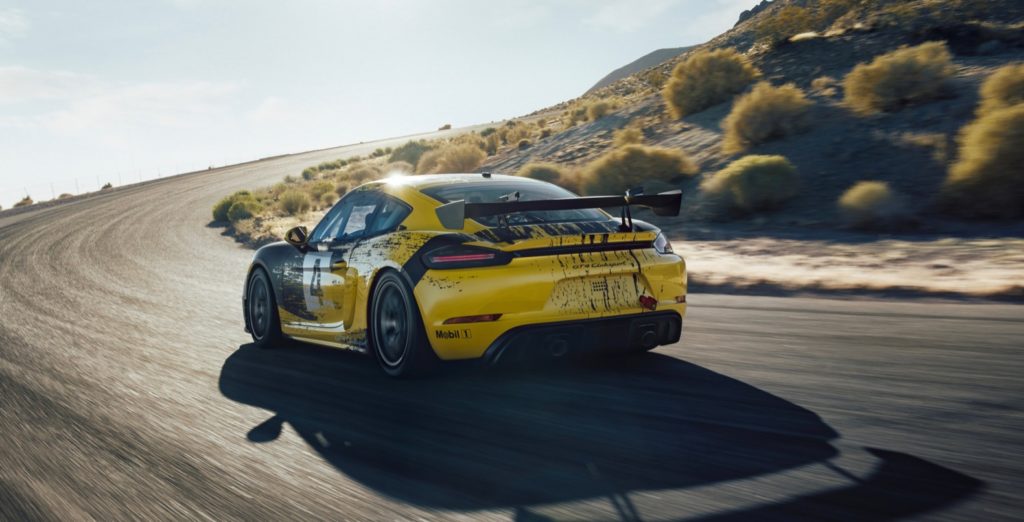 The Porsche 718 Cayman GT4 Clubsport is also available in two versions, "Trackday" for less experienced racing drivers and "Competition" for national and international motor racing. The Trackday version features a fixed shock absorber setup. To help less experienced drivers around the track the ABS, ESC and traction control systems are there to help, but they can be deactivated. The 718 Cayman GT4 Clubsport "Trackday" costs 134,000 Euros ($152,700).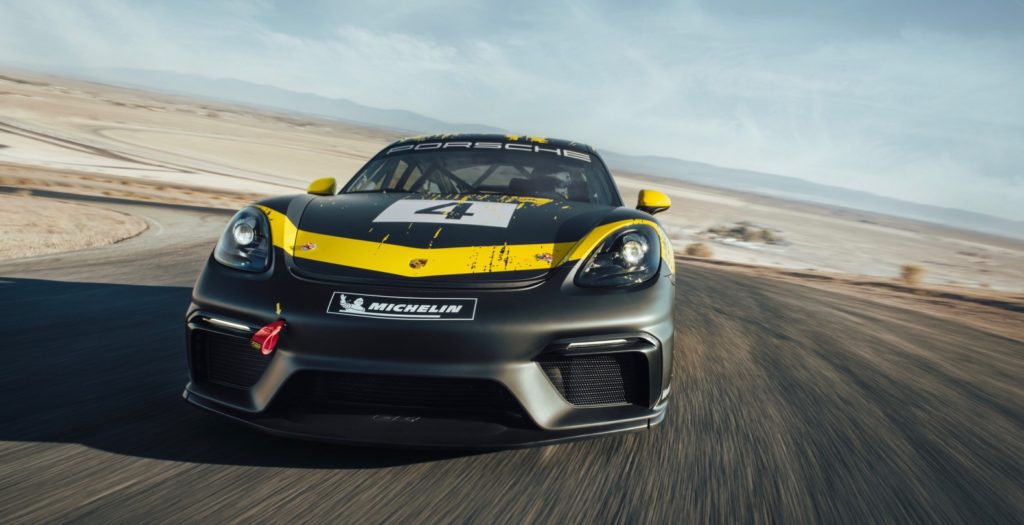 The "Competition" model's shock absorbers can be adjusted in three stages and its larger safety tank gives it a longer driving range. It also features a unique brake balance system, which can be infinitely adjusted between the front and rear axle and an integrated air jack system. Inside there's a quick-release racing steering wheel from the 911 GT3 R. The 718 Cayman GT4 Clubsport "Competition" is priced at 157,000 Euros ($178,910).
The 718 Cayman GT4 Clubsport is also the first production race car to feature body parts made of natural-fiber composite material. The doors and the rear wing are made of an organic fiber mix, which is made from by-products such as flax or hemp fibers. Porsche says that the natural-fiber material features similar properties to carbon fiber in terms of weight and stiffness.
The 3.8L six-cylinder generates 425 horsepower, which is 40 more than the previous model. The six-cylinder engine is mated to a dual-clutch six-speed transmission and the front spring-strut front suspension has been borrowed from the 911 GT3 Cup.