Porsche has officially unveiled the 2021 Porsche Panamera, which does get some small styling changes, but the bigger changes are under the hood.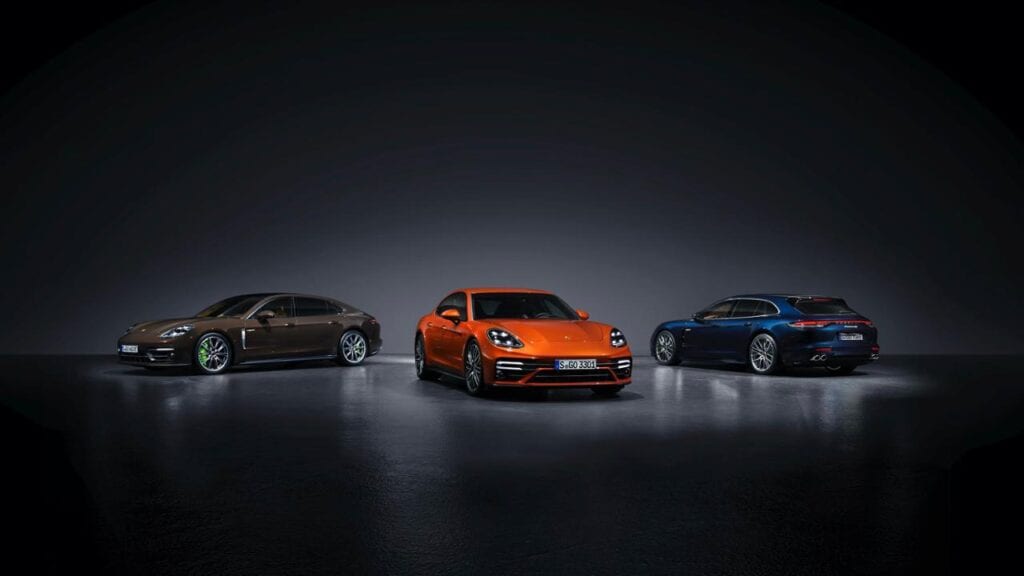 One big change is the Panamera Turbo has been renamed the Turbo S. The new Panamera Turbo S is powered by a 4.0-liter twin-turbo V8 with 620 horsepower and 604 pound-feet of torque, which is up from 550 hp and 567 lb-ft. With launch control, the Panamera Turbo S can reach 60 mph in only 2.9 seconds, which is a half-second improvement over the Turbo.
The Turbo S also comes with torque vectoring, rear-axle steering, active roll cars and composite brakes.
Moving down the lineup, the 2021 Panamera GTS now has now 20 more hp at 473 hp and 457 lb-ft. The base Panamera is now powered by a 2.9-liter twin-turbo V6 with 325 hp.
If you want a greener option, there's also a new plug-in hybrid version. The Panamera 4S E-Hybrid is powered by a 2.9-liter twin-turbo V6 and an electric motor to generate a combined 552 hp and 553 lb-ft. Porsche has also upgraded the batteries in the Panamera PHEV models, to a 17.9 kilowatt-hour battery compared to the old 14.1 kWh battery pack.
On the outside, the 2021 Panamera now comes standard with the SportDesign front fascia, while a new SportDesign package is optional. At the rear the biggest update is a new full-width LED light strip. The Panamera GTS gets some black accents and the Panamera Turbo S looks the part with its more aggressive front bumper with large air intakes.
The biggest tech update is that the Panamera now comes standard with lane-keeping assist with traffic sign recognition.